Design Your Spa Interiors by Ai Image Generator
Are you dreaming of creating a serene oasis of relaxation and rejuvenation? Look no further than these exquisite spa interior design ideas that will transport you to a world of tranquility. In this listicle, we'll explore eight distinct spa designs, each with its unique charm and ambiance, brought to life through stunning AI-generated images. Get ready to be inspired by these exceptional spa interiors.
Aromatherapy Heaven:
Imagine stepping into a spa where the air is filled with the soothing scents of essential oils. Our first image showcases an aromatherapy-focused spa with shelves lined with essential oils and diffusers. The tranquil treatment room, bathed in soft, diffused lighting, promises an escape from the stresses of the world.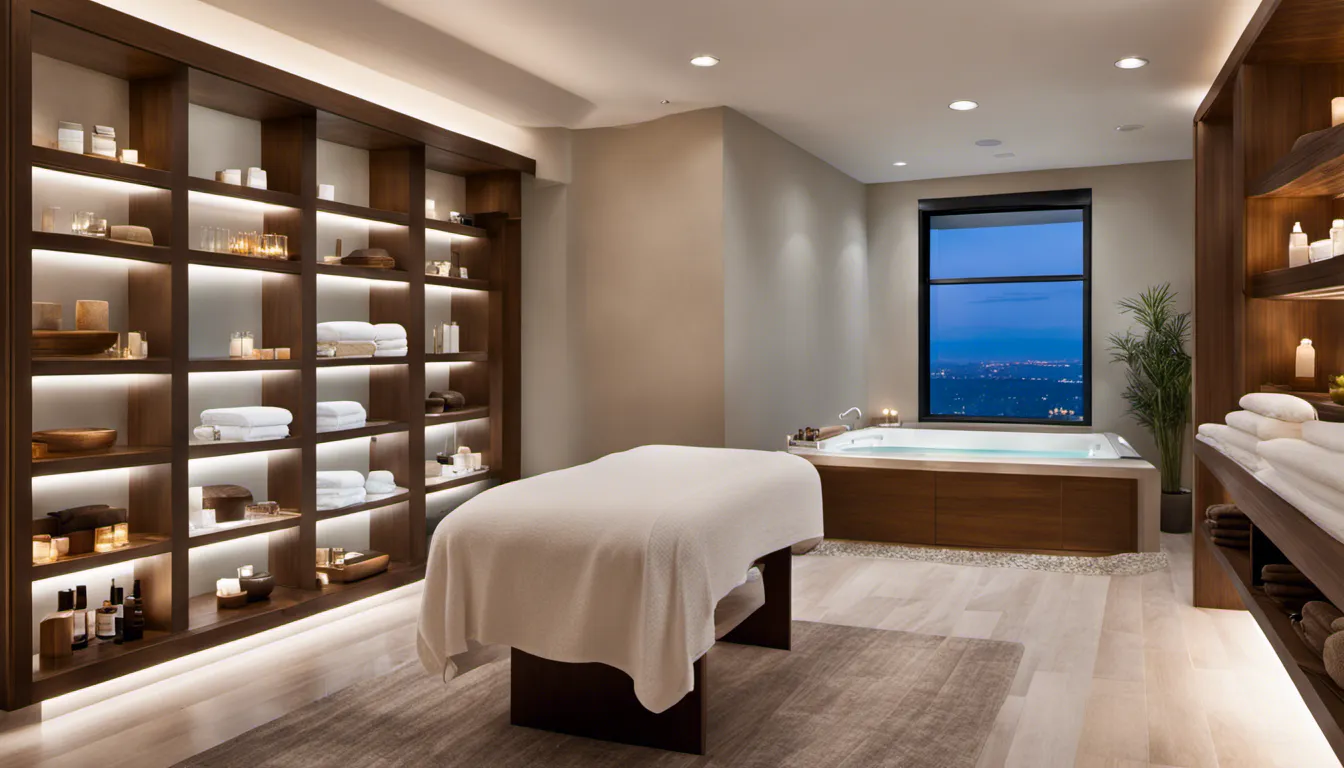 Infinity Pool Bliss:
For those who seek serenity with a view, this image captures the allure of an infinity pool in a spa. It emphasizes the seamless blend between the pool and the surrounding landscape, offering breathtaking vistas that will leave you feeling on top of the world.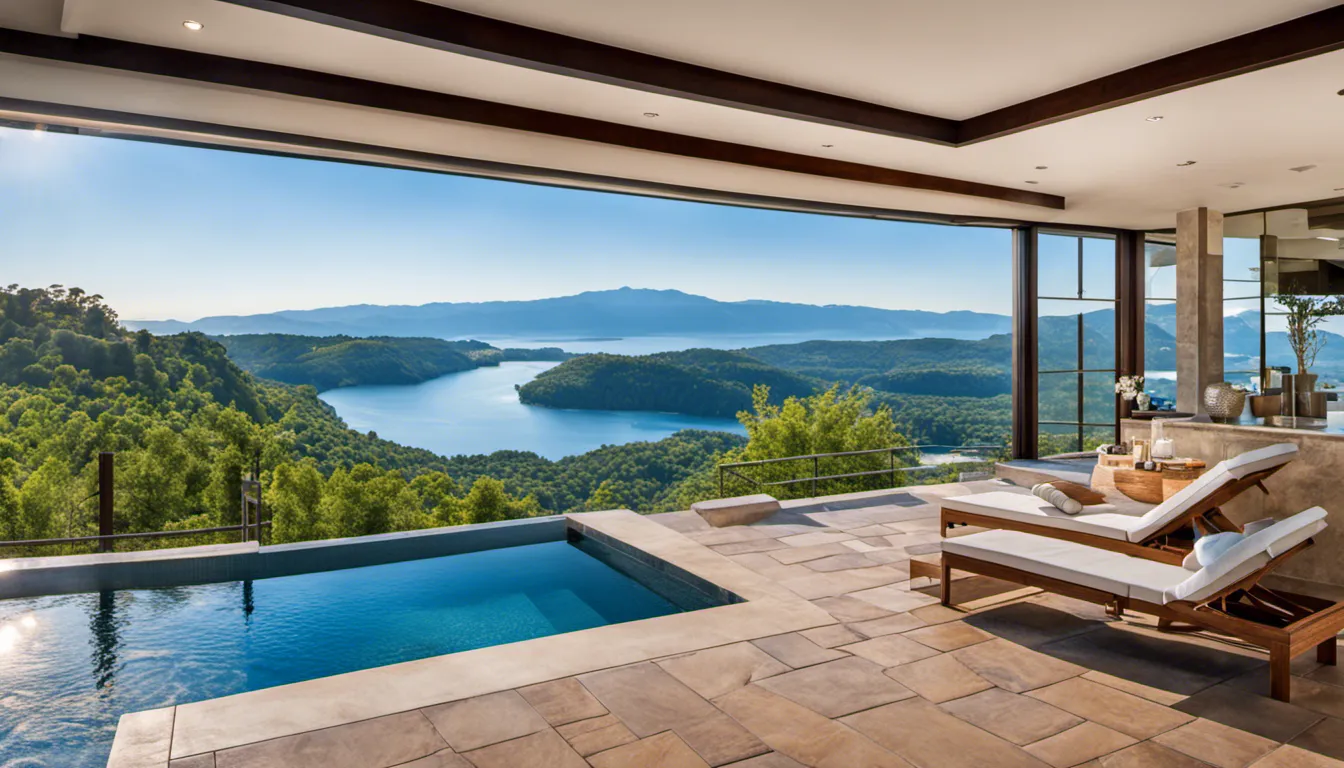 Artistic Relaxation:
Spa design can be a work of art in itself. Our third image showcases a spa that blends art and relaxation seamlessly. With unique art installations, sculptural furniture, and creative use of color and light, this spa promises a sensory journey like no other.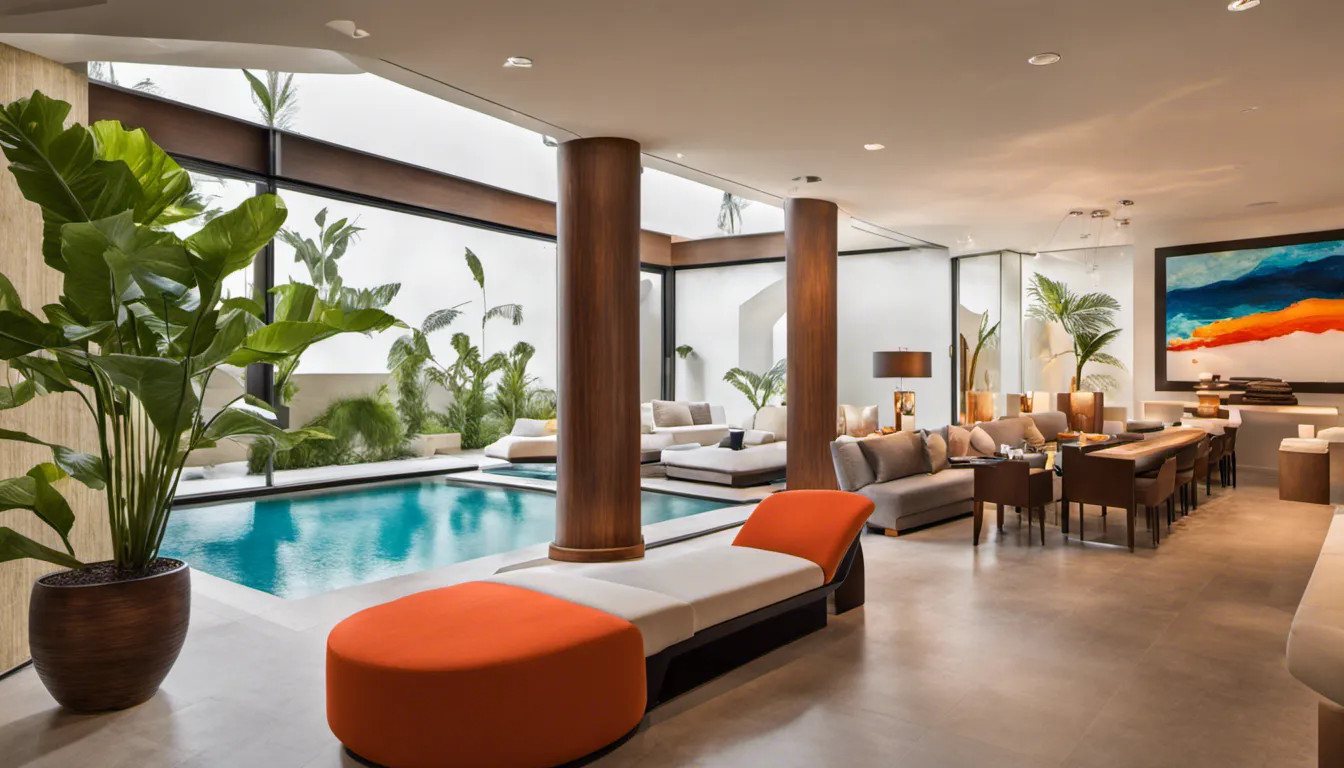 Eco-Friendly Oasis:
Sustainability meets luxury in this eco-friendly spa design. Featuring recycled materials, greenery walls, and energy-efficient lighting, this spa highlights its commitment to environmental responsibility without compromising on style and comfort.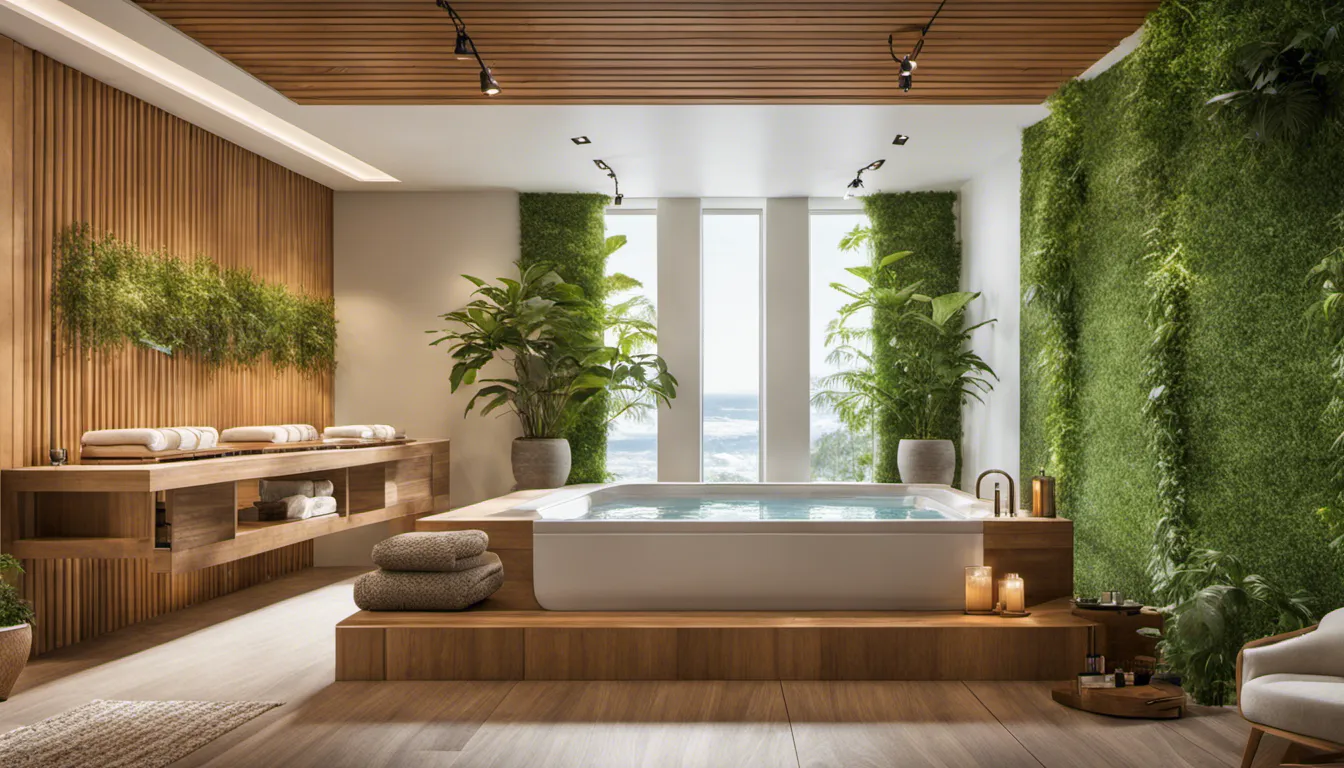 Japanese Onsen Elegance:
Transport yourself to the serene beauty of a Japanese onsen-style spa. Natural stone baths, wooden elements, and sliding shoji screens create an atmosphere of understated elegance and tranquility.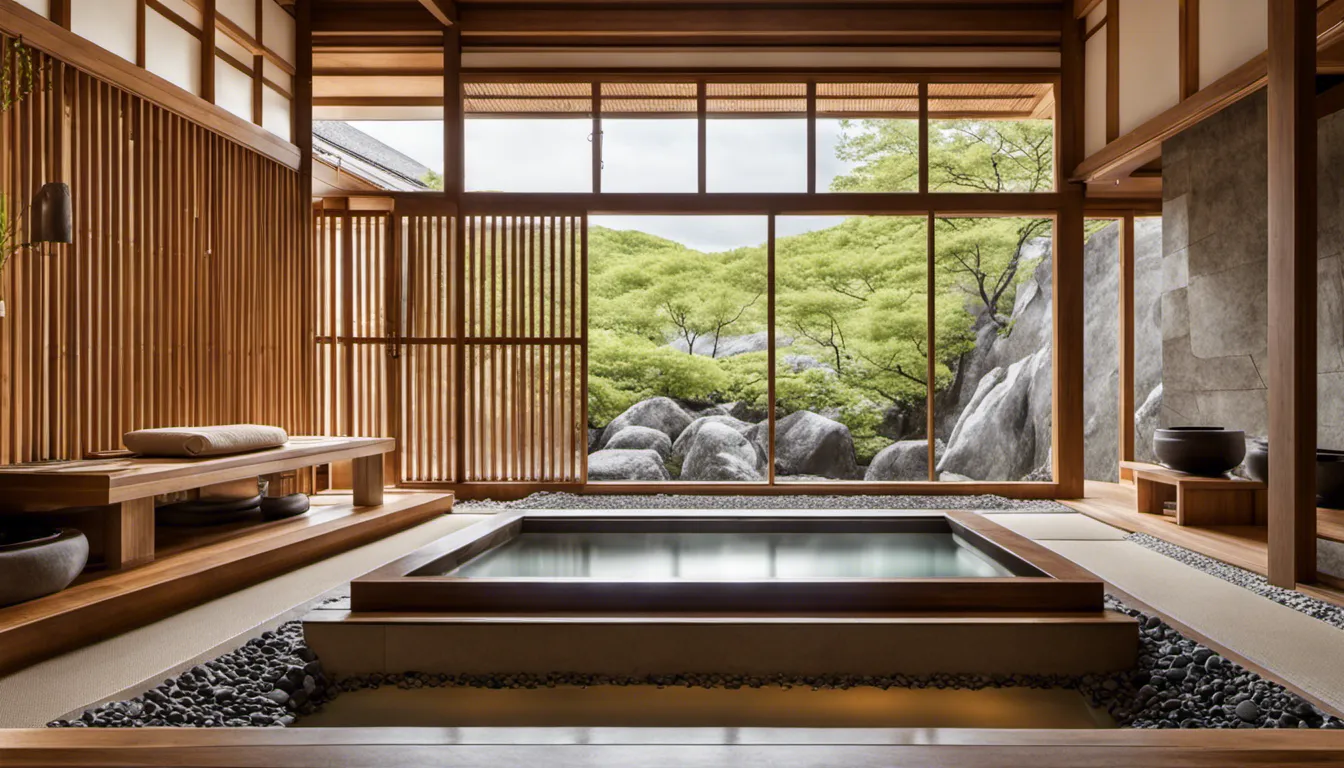 Ayurvedic Serenity:
Immerse yourself in the traditions of India with an Ayurvedic spa. Our image showcases traditional Indian decor, warm color palettes, and herbal-infused oils. The serene consultation area with brass accents adds a touch of luxury.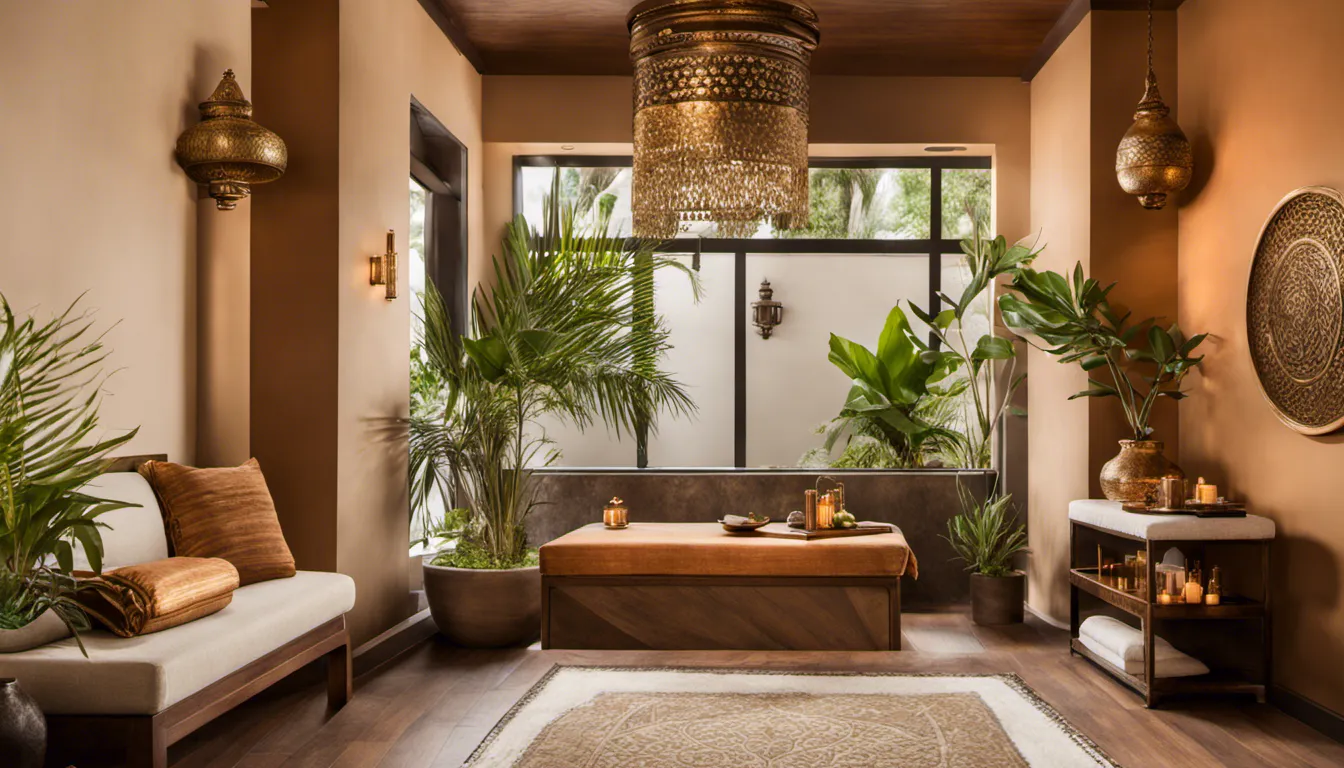 Balinese Paradise:
Rich wood and stone textures come together in this Balinese-themed spa. The luxurious outdoor bathing area surrounded by tropical greenery provides an exotic escape that promises both relaxation and rejuvenation.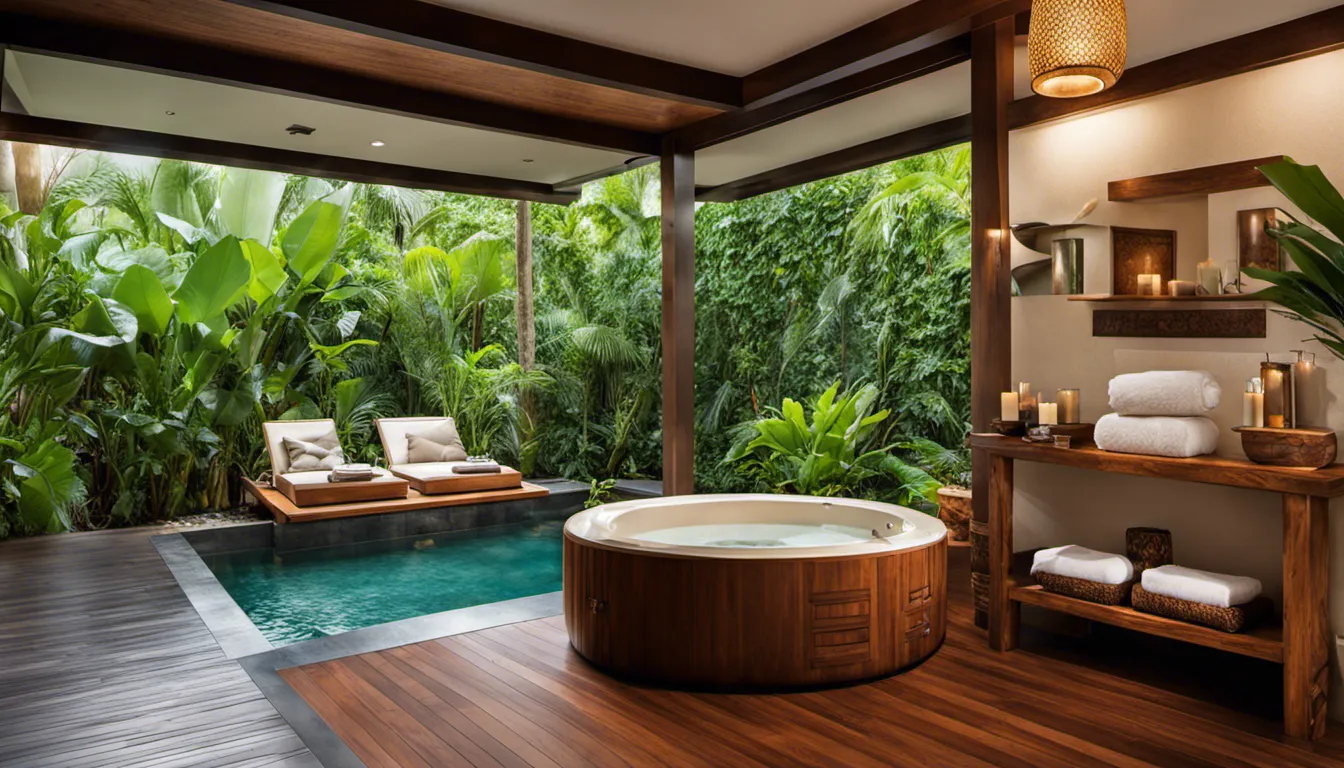 Tropical Retreat:
Our final image showcases a tropical-themed relaxation area with lush indoor plants, rattan furniture, and a cascading waterfall feature. It's the perfect setting to unwind and let your worries wash away.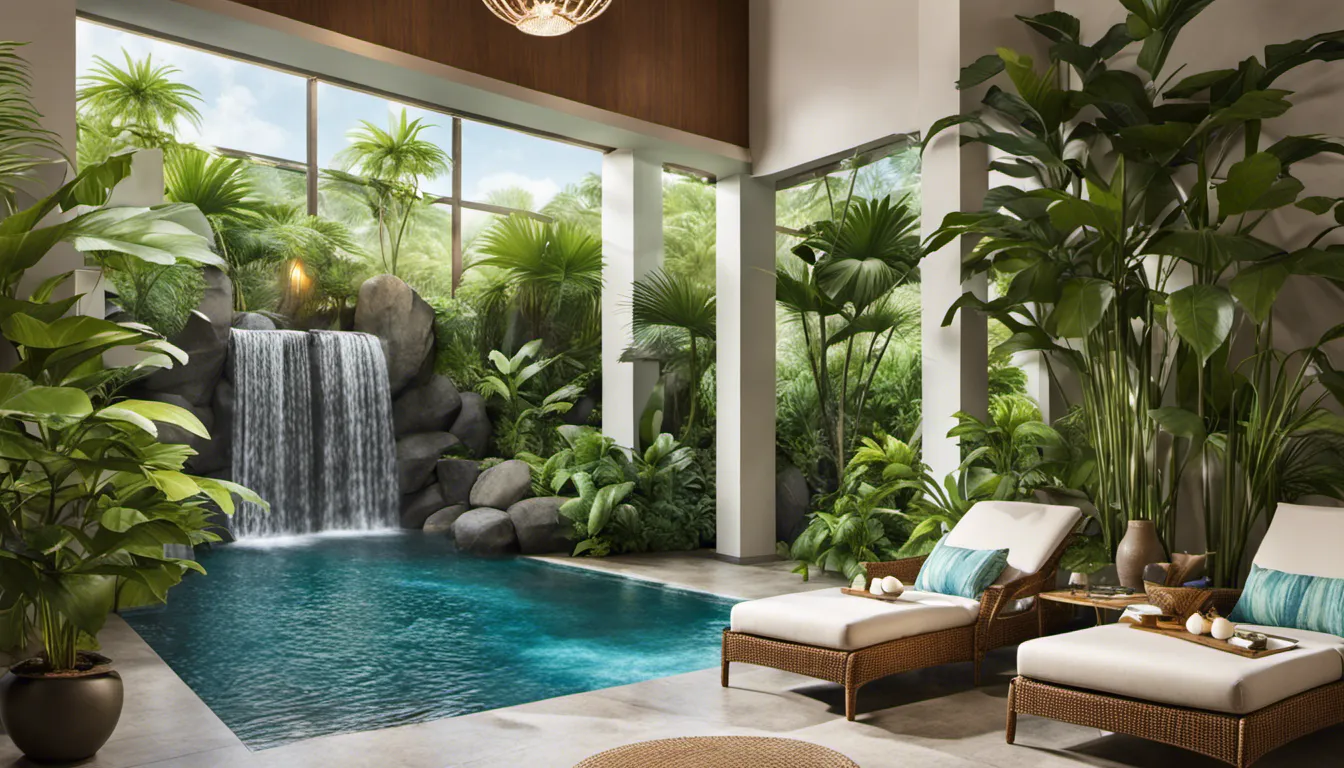 Conclusion:
These stunning spa interior designs offer a glimpse into the world of relaxation and luxury. Whether you're drawn to the calming scents of aromatherapy, the mesmerizing views of an infinity pool, or the artistic ambiance of a spa, there's a design here to inspire your own oasis of tranquility. So, go ahead, dream big, and create your ultimate spa retreat.