How to Design Your Small Shop by Ai Image Generator
Creating a captivating and inviting interior design for your small clothing shop can significantly enhance the shopping experience and leave a lasting impression on your customers. In this article, we'll explore eight unique and inspiring design concepts that fuse fashion and ambiance seamlessly, transporting your visitors into a world of style and sophistication. Get ready to reimagine your small cloth shop's interior with these innovative ideas.
Fashion-Forward Futurism:
Embrace the future of fashion with sleek metallic surfaces, holographic accents, and cutting-edge lighting that transport your customers into a realm of innovation. The futuristic vibes create an environment that mirrors the dynamic nature of the fashion industry itself.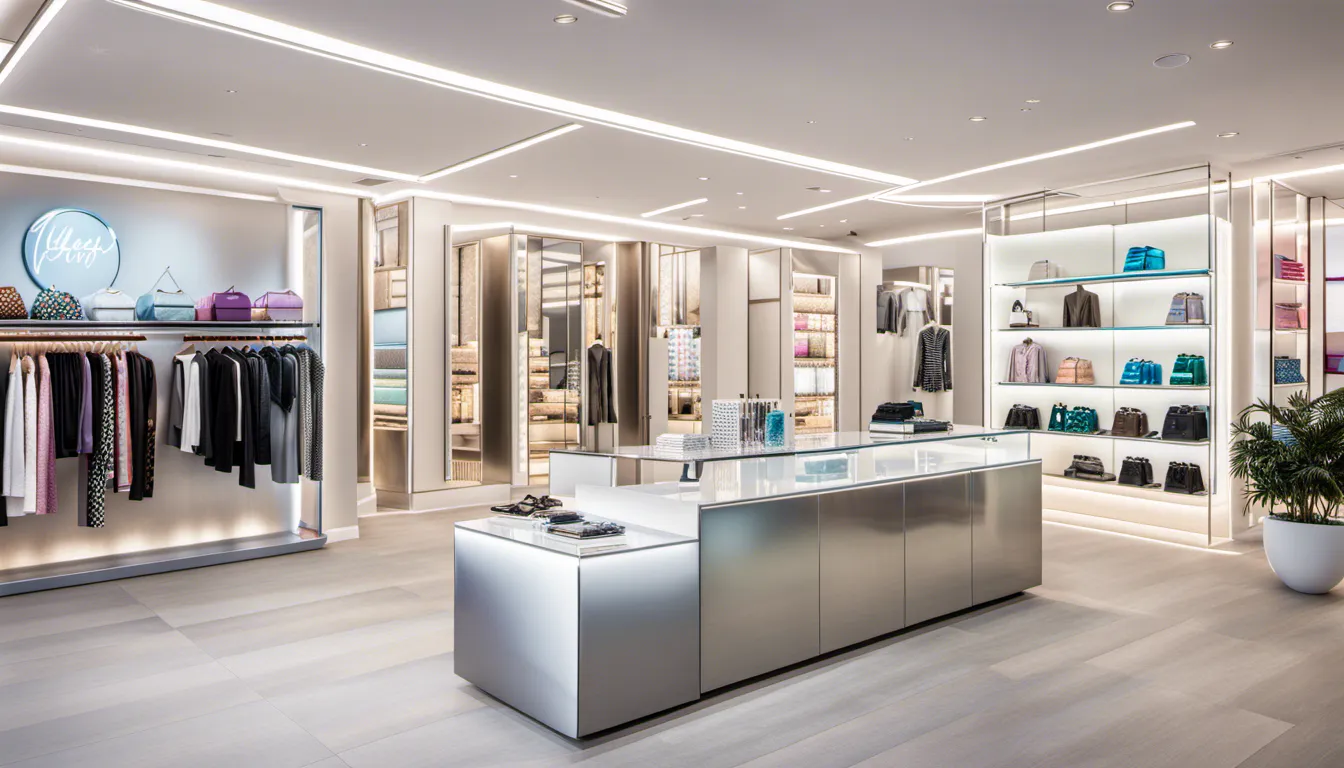 Elegance in Monochrome:
Capture the timeless elegance of a black and white color scheme. Minimalistic fixtures and monochromatic clothing racks project an aura of sophistication, allowing your clothing pieces to shine. This design choice exudes class and refinement.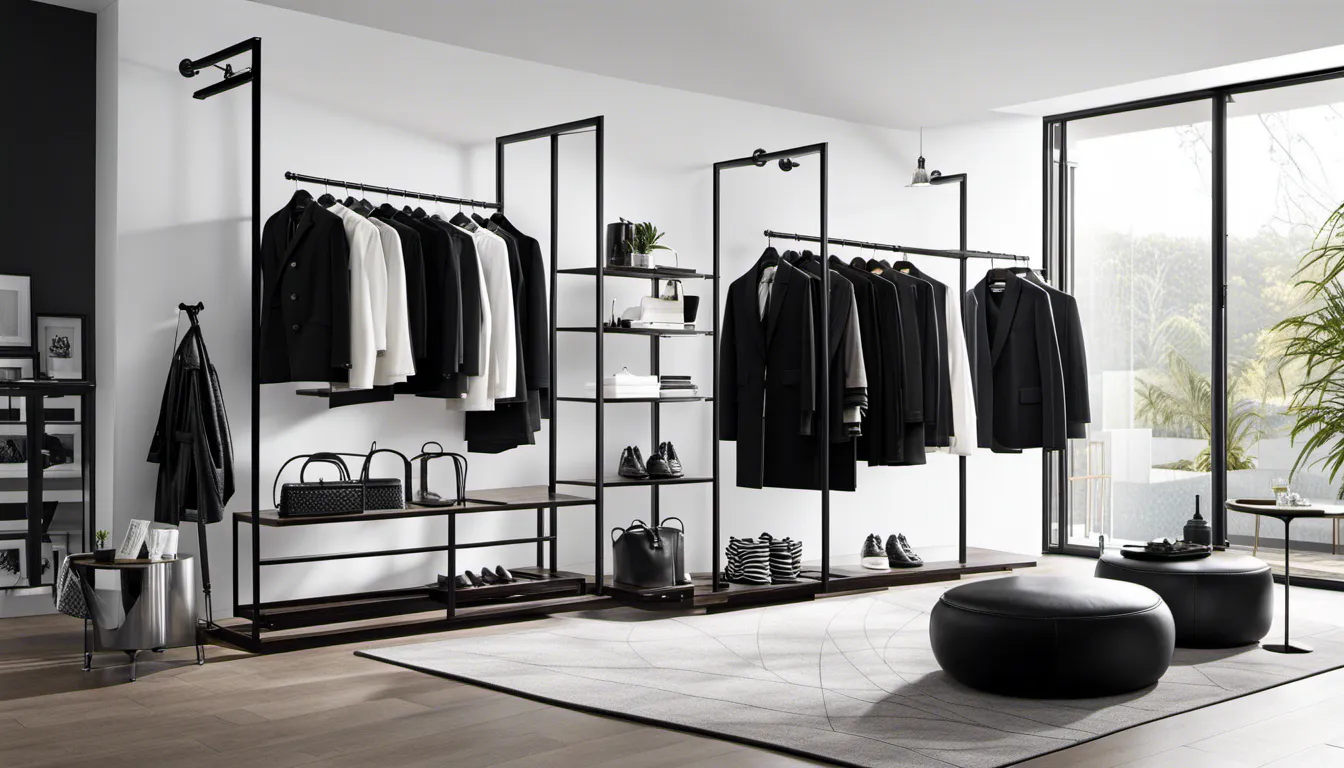 Urban Edge and Industrial Chic:
Fuse industrial elements such as metal racks, concrete floors, and open ceilings with trendy urban fashion pieces. The result is a chic and edgy shopping environment that resonates with the urbanite's sense of style.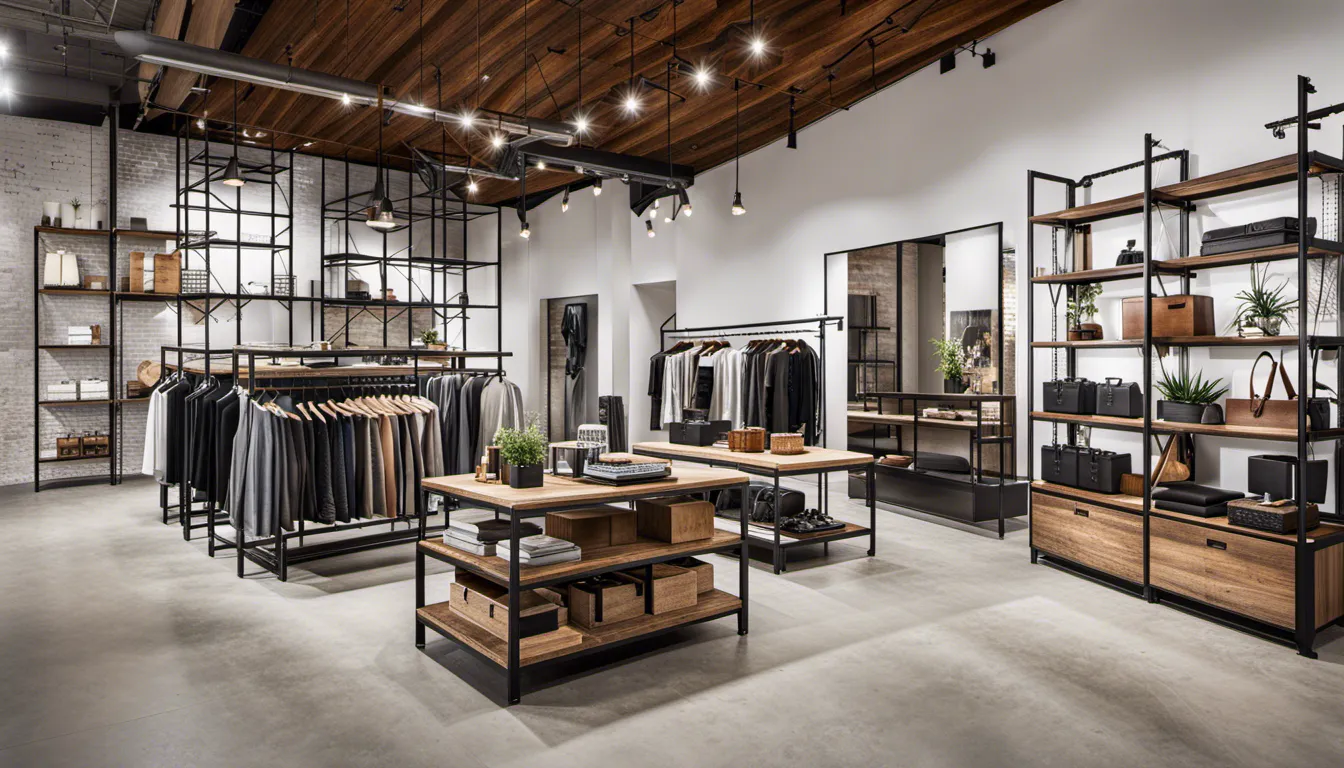 Minimalist Serenity:
Let your fashion pieces take center stage in a clean, minimalist space. With sleek white walls, subtle lighting, and carefully curated clothing racks, this design emphasizes simplicity and elegance.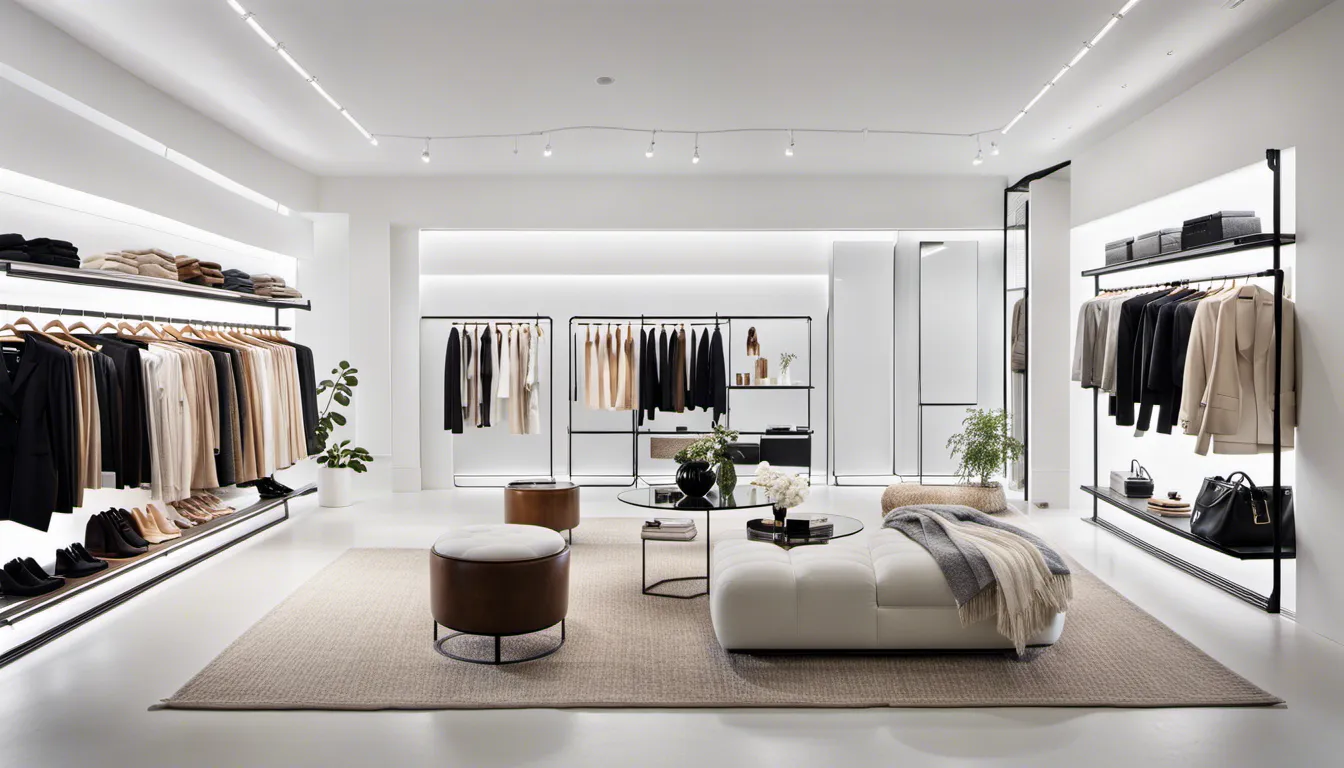 Rustic Warmth and Vintage Charm:
Create a warm and cozy atmosphere by combining reclaimed wood shelves, vintage display cabinets, and exposed brick walls. Shoppers will feel right at home as they explore your unique clothing collection.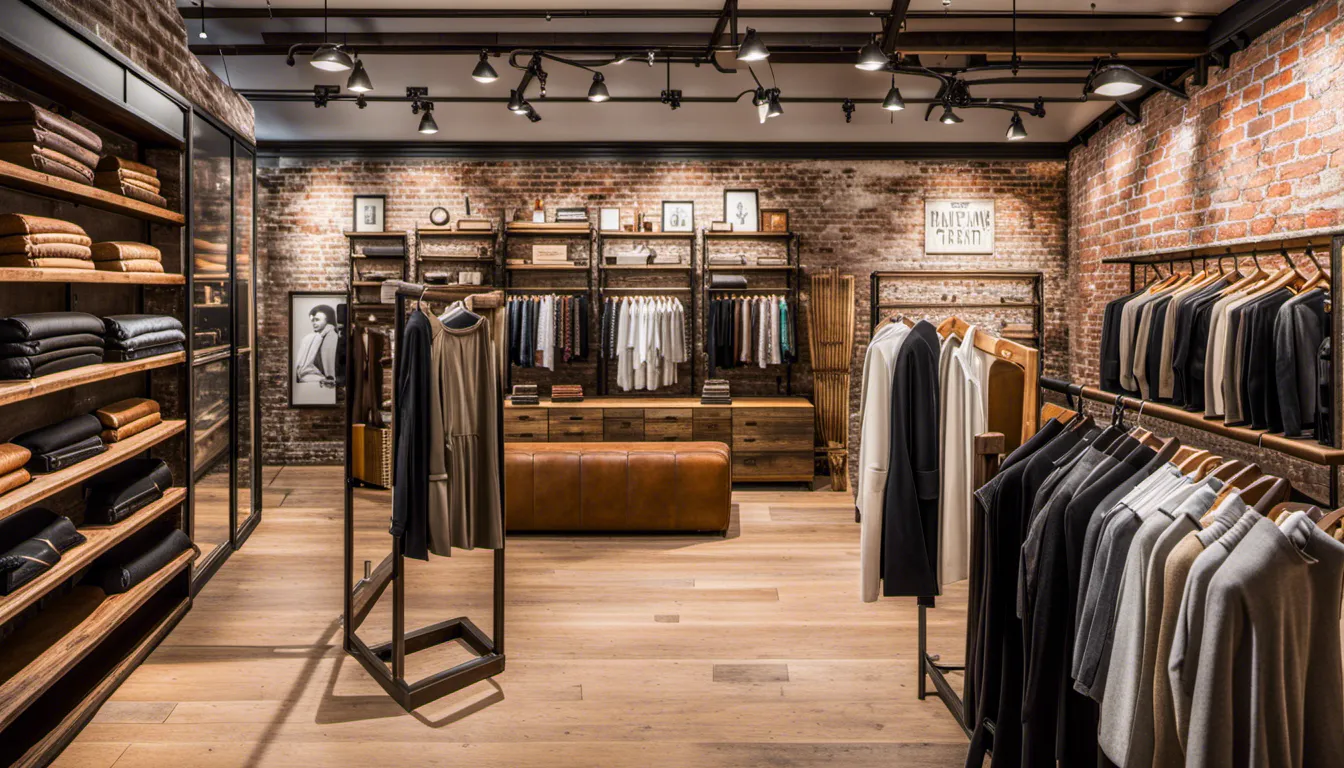 Timeless Vintage Revival:
Transport customers to a bygone era of fashion with ornate chandeliers, antique mirrors, and plush seating amidst racks of vintage clothing. This design concept brings the nostalgia of fashion history to life.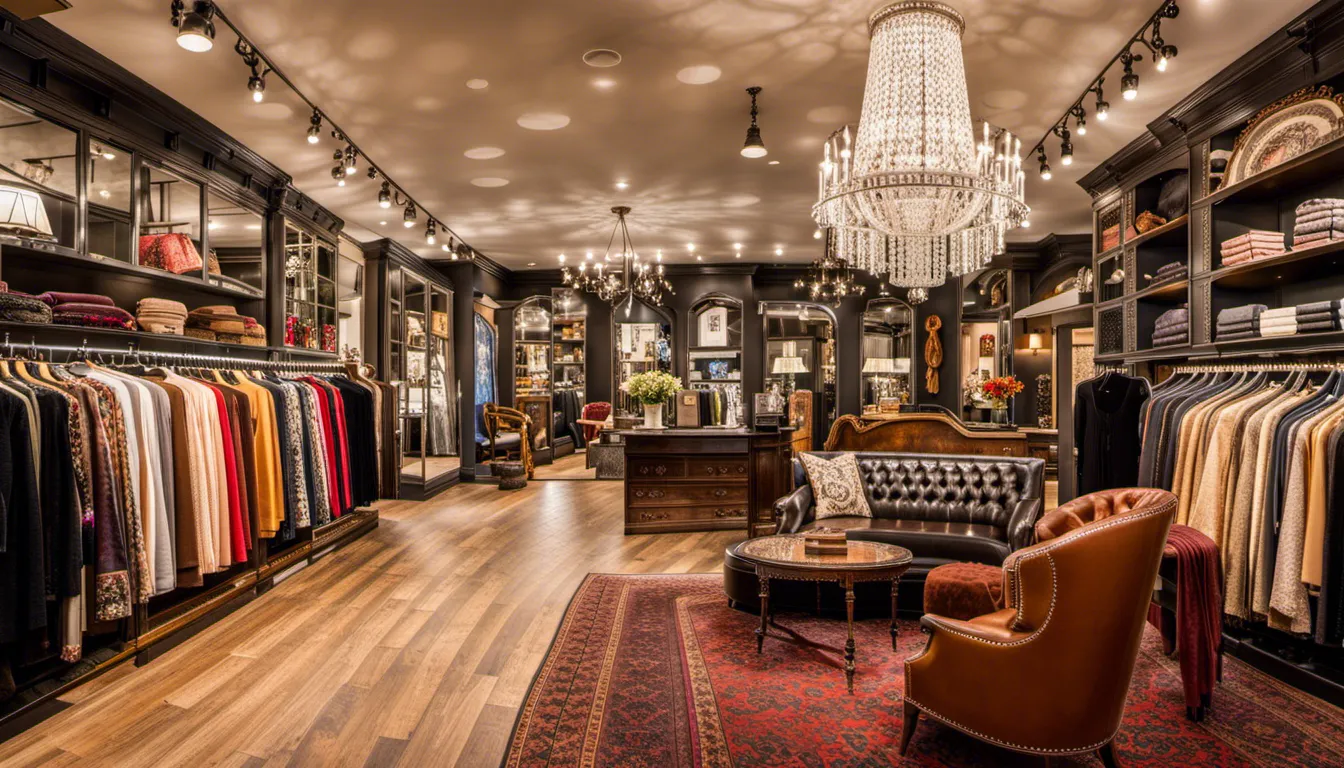 Artistic Fusion:
Highlight the synergy between fashion and art with strategically placed sculptures, colorful artworks, and mannequins adorned with hand-painted designs. Your shop becomes a canvas where fashion and creativity collide.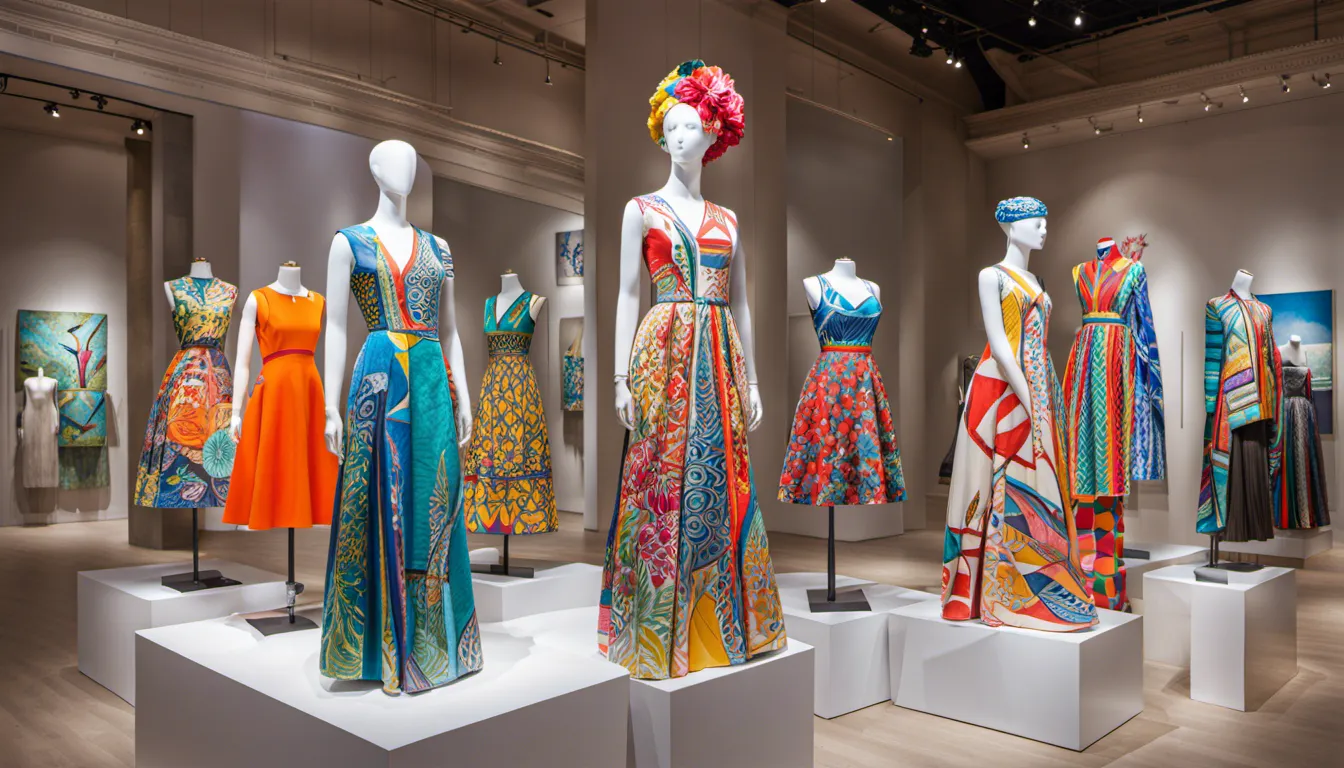 Boho-Inspired Tranquility:
Infuse your space with vibrant colors, patterned textiles, and hanging planters to create a relaxed and free-spirited atmosphere. This boho-inspired design invites shoppers to unwind and explore your collection at their own pace.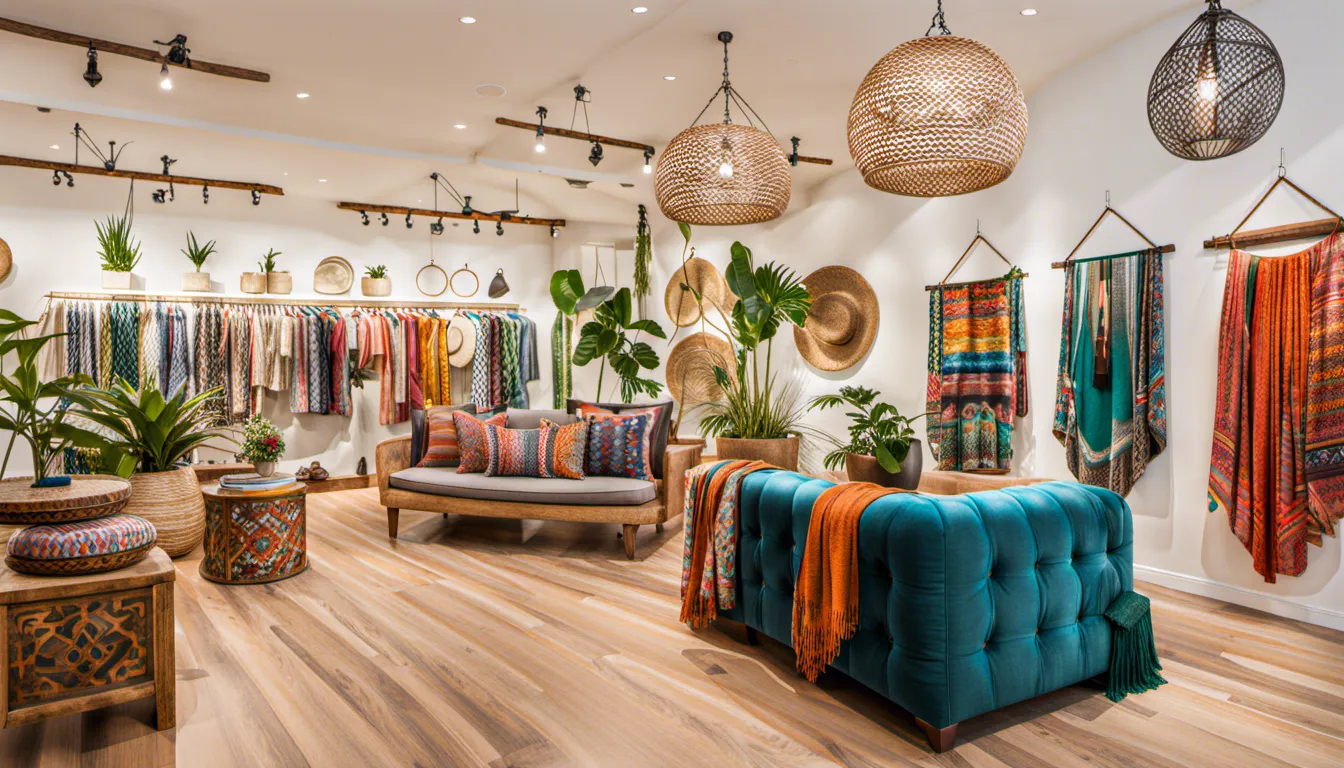 Conclusion:
The interior design of your small clothing shop is an opportunity to express your brand's identity, enhance the customer experience, and create a lasting memory for your visitors. Whether you opt for a futuristic aesthetic, monochromatic elegance, urban edge, or any of the other creative ideas presented here, your shop's interior will undoubtedly play a pivotal role in shaping your customers' perception of your brand. Choose a design concept that resonates with your brand's values and let your small cloth shop shine in the world of fashion and style.