Design Your Bakery as You Want with AI
Are you dreaming of opening a small bakery that not only serves delicious treats but also offers a unique and inviting ambiance for your customers? The interior design of your bakery can play a significant role in shaping the overall experience and leaving a lasting impression. We've compiled a list of nine captivating bakery shop interior design ideas, complete with AI-generated images, to spark your creativity and help you design a space that perfectly complements your bakery's identity and delights your customers.
Regal Opulence: Fit for Royalty
Indulge your customers in an atmosphere of regal opulence with rich jewel tones, gilded accents, and plush velvet drapery. This design exudes sophistication and warmth, inviting customers to experience a treat fit for kings and queens.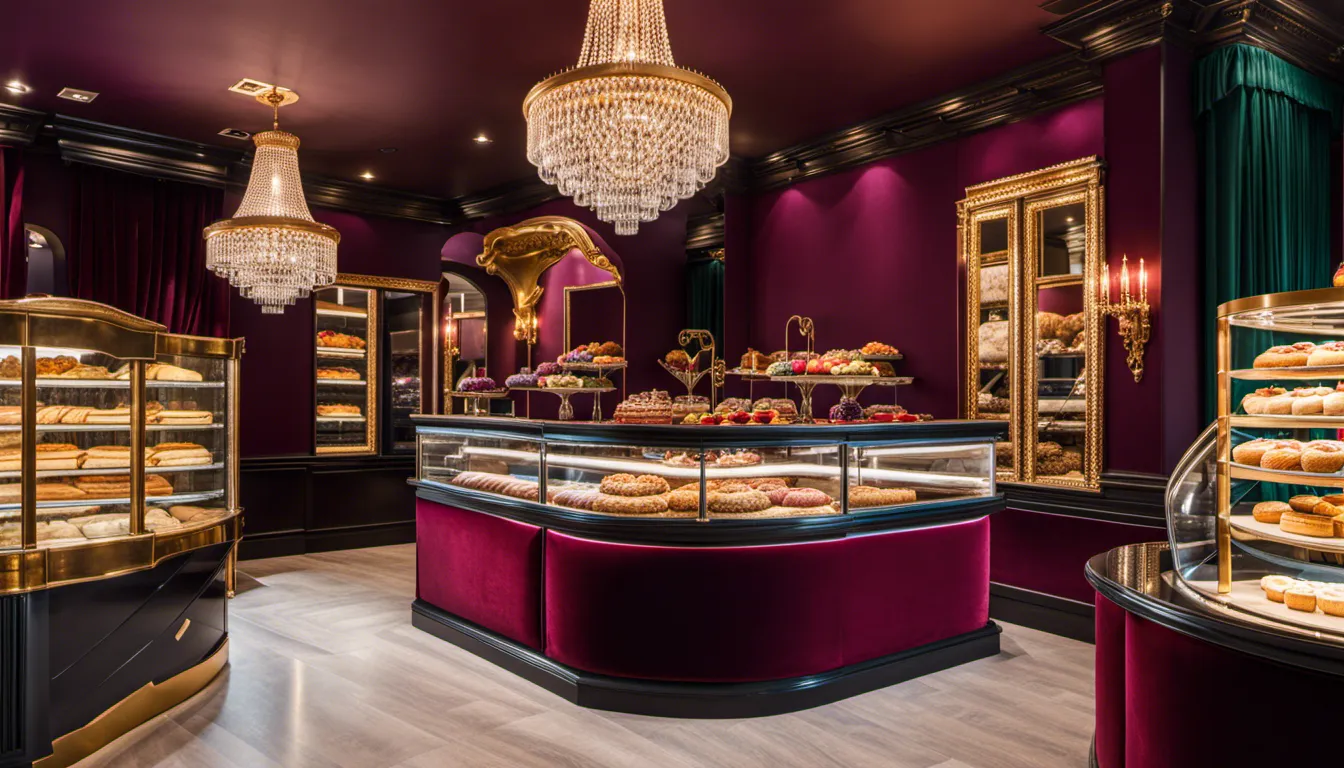 Candy Wonderland: Playful and Vibrant
Transport your customers to a whimsical candy wonderland with playful colors, candy jar displays, and enchanting lighting. This design is perfect for those who want to create a joyful and childlike atmosphere.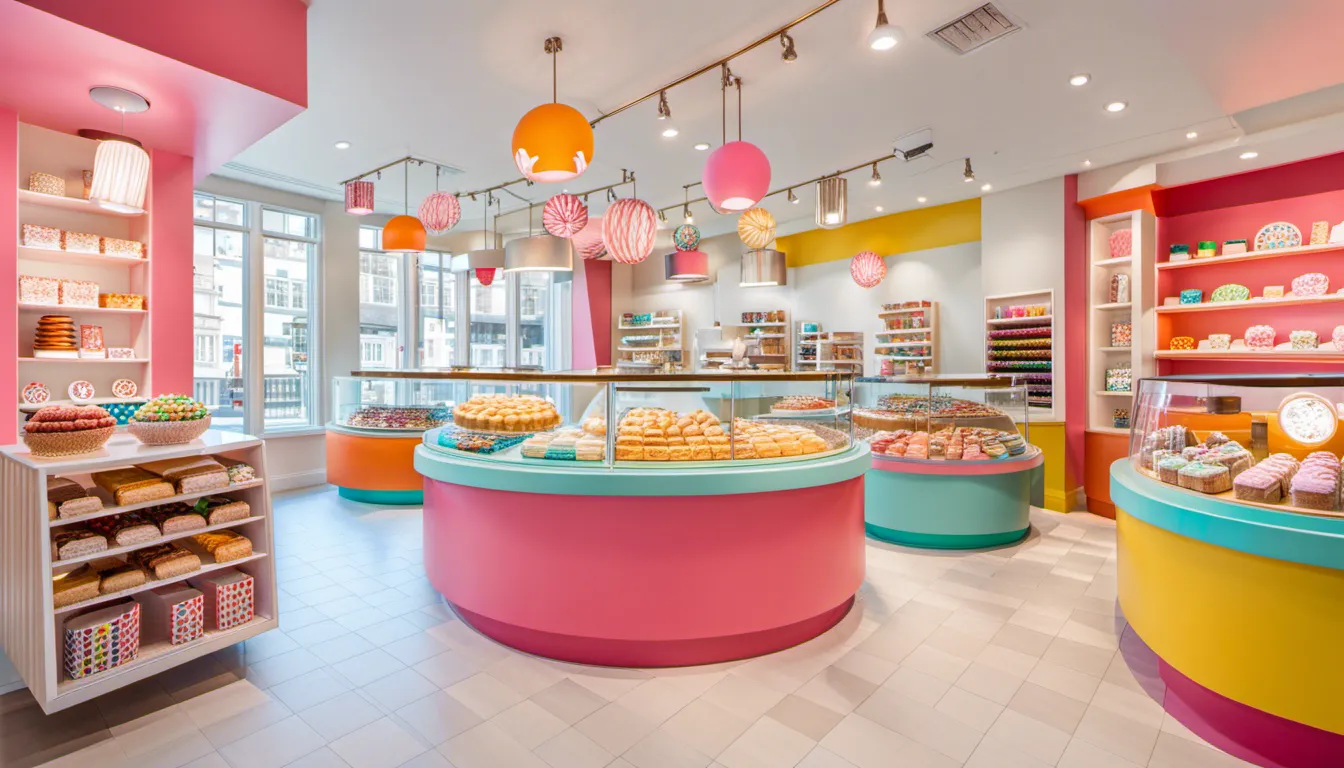 Fresh Oasis: Nature-Inspired Delights
Bring the outdoors in by incorporating living walls, potted plants, and natural materials. This design creates a refreshing and invigorating environment where customers can relish delectable treats while connecting with nature.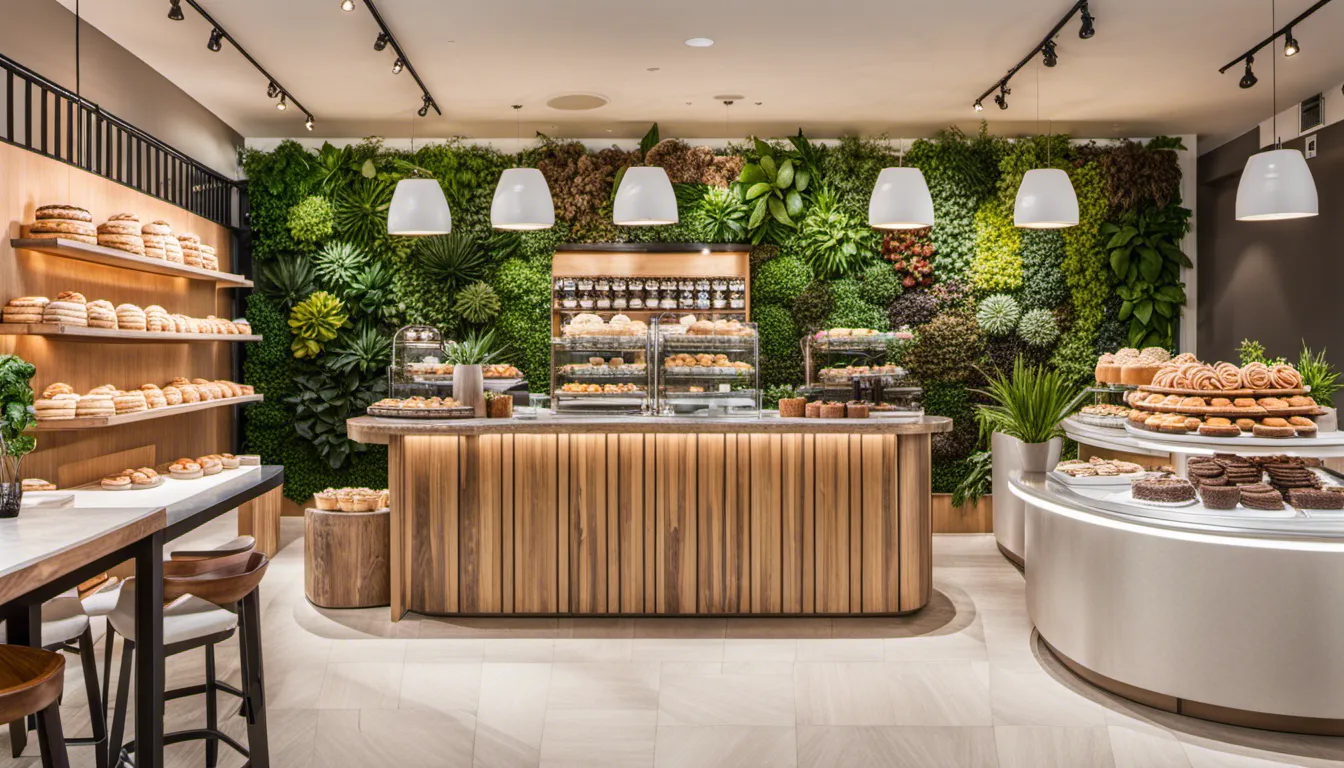 Beachside Escape: Laid-Back Coastal Charm
Infuse your bakery with the relaxing vibes of the beachside. Weathered wood, coastal colors, and beachy accents create an atmosphere where customers can savor their treats in a laid-back setting.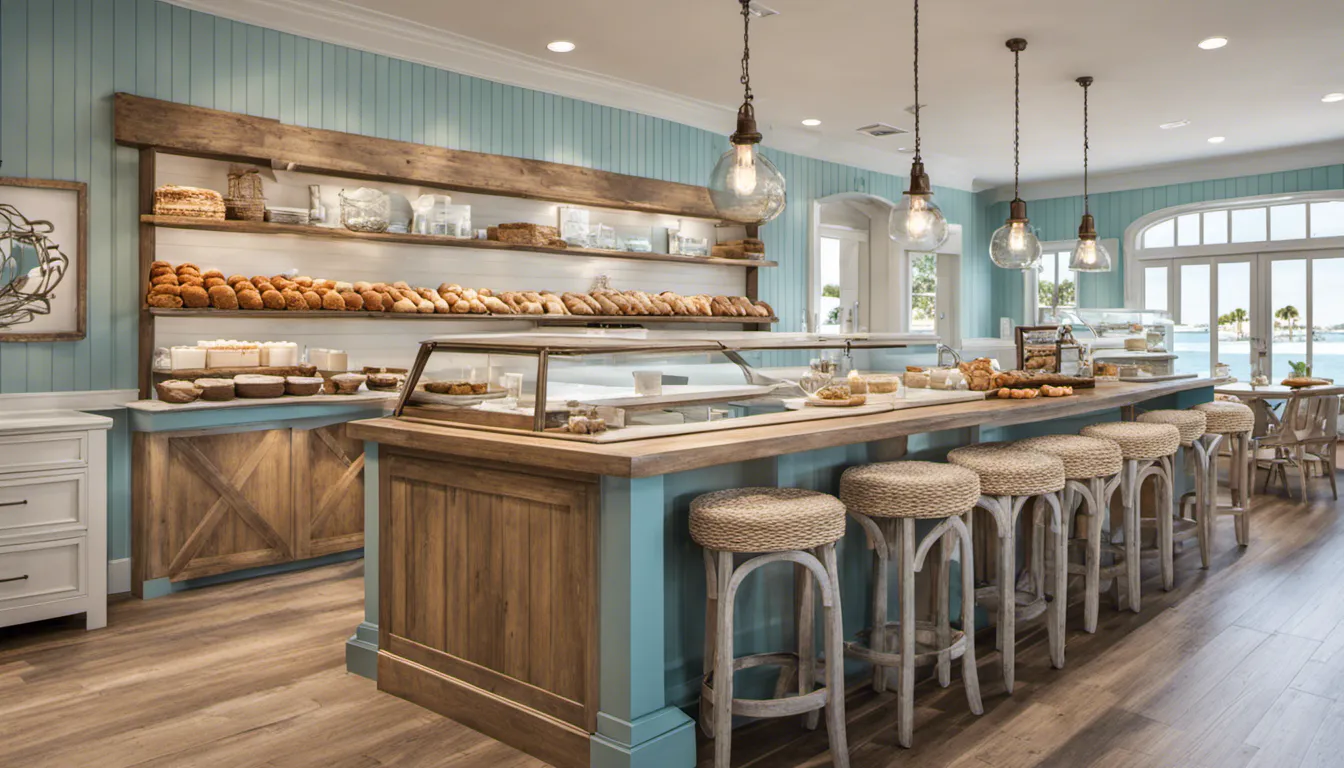 Modern Elegance: Sleek and Sophisticated
For those who appreciate clean lines and sleek design, opt for a modern and upscale interior. Polished surfaces, minimalistic displays, and innovative lighting create a fresh and sophisticated ambiance.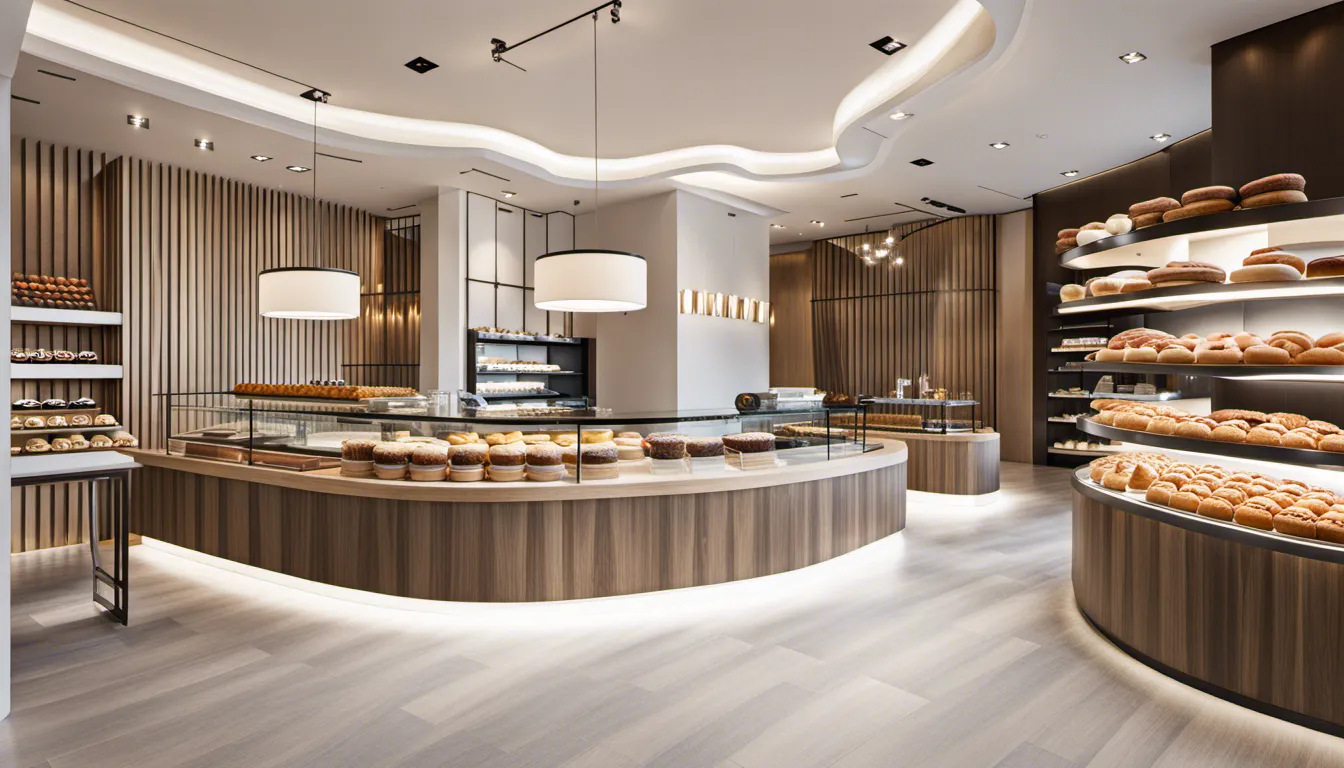 Eclectic Fusion: Vibrant Mix of Styles
Embrace eclectic design by combining mismatched furniture, colorful patterns, and a variety of textures. This design creates a visually intriguing space that appeals to those who love the unexpected.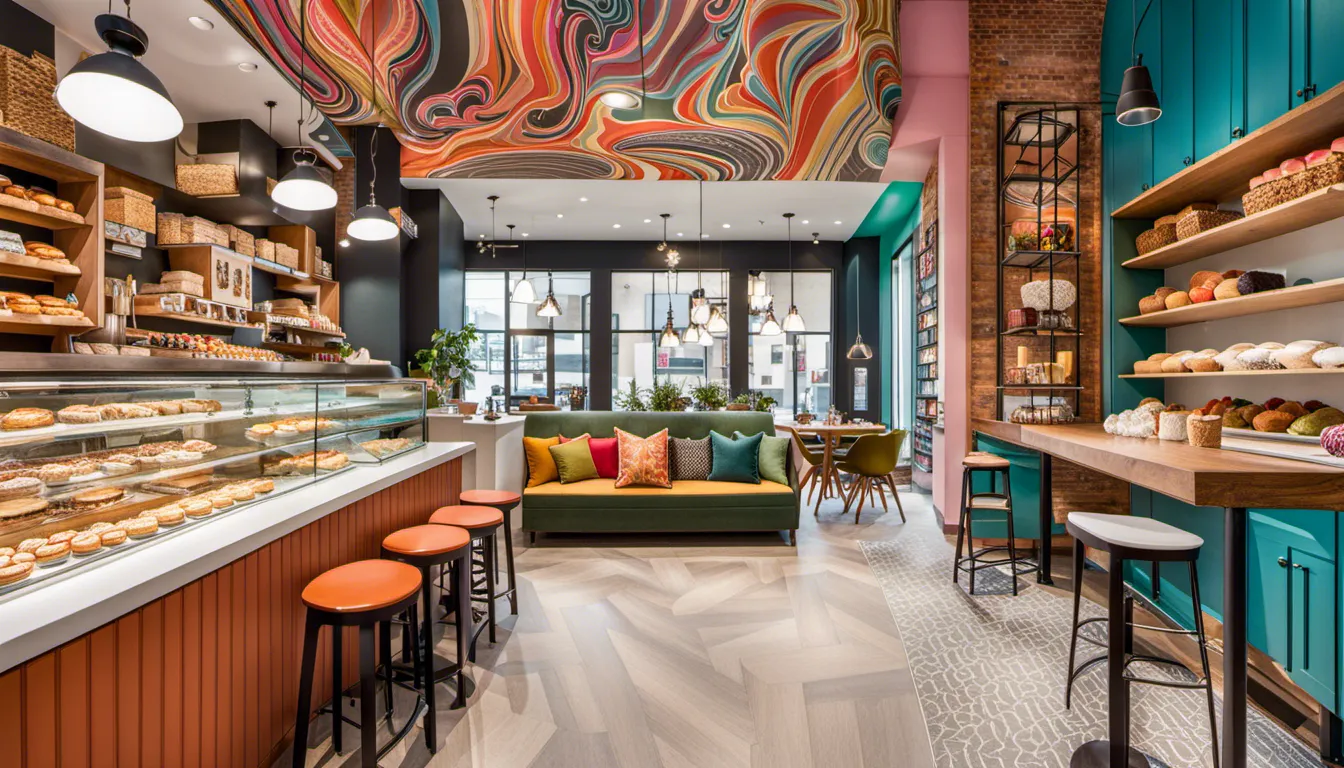 Vintage Charm: Nostalgia and Refinement
Capture the essence of a bygone era with antique display cases, ornate mirrors, and classic wallpaper patterns. This design evokes nostalgia and elegance, transporting customers to a different time.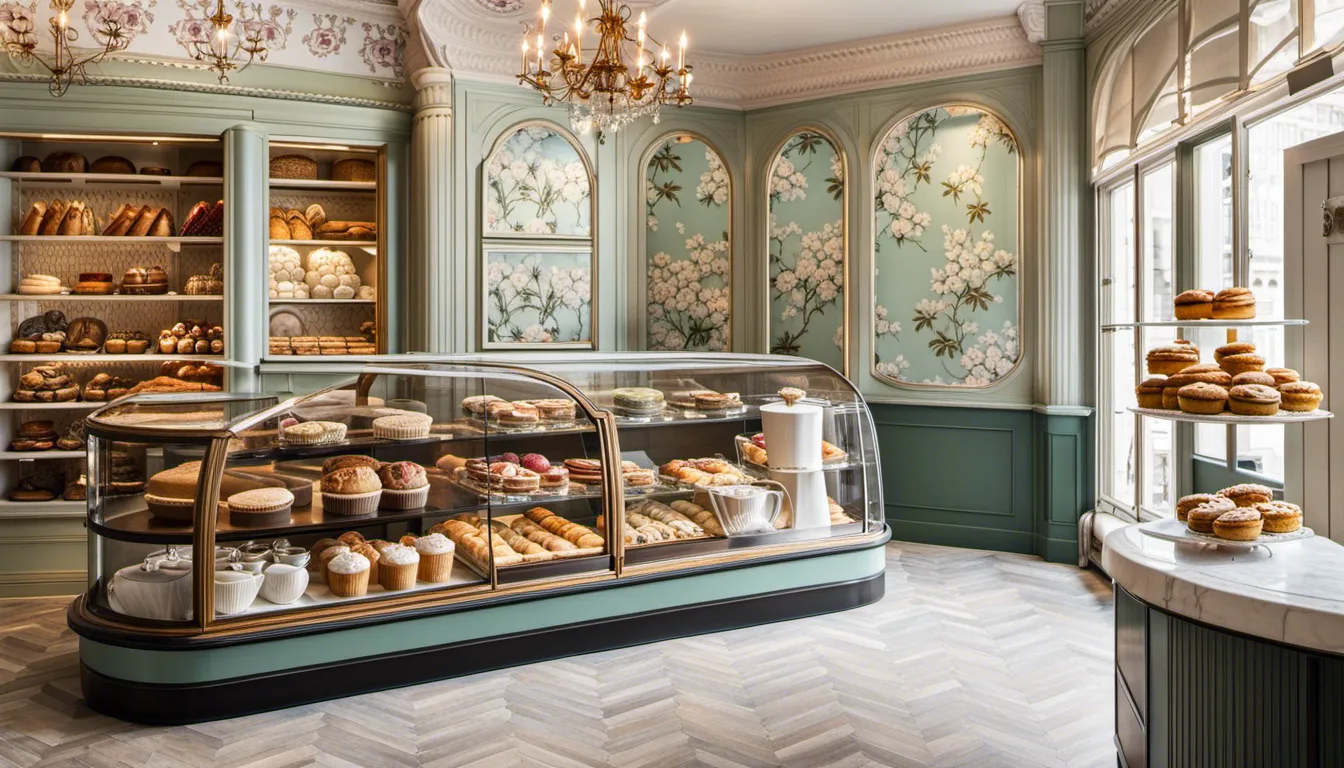 Storybook Fantasy: Whimsical Imagination
Turn your bakery into a storybook world with playful colors, oversized bakery-themed props, and whimsical artwork. This design sparks the imagination and delights customers of all ages.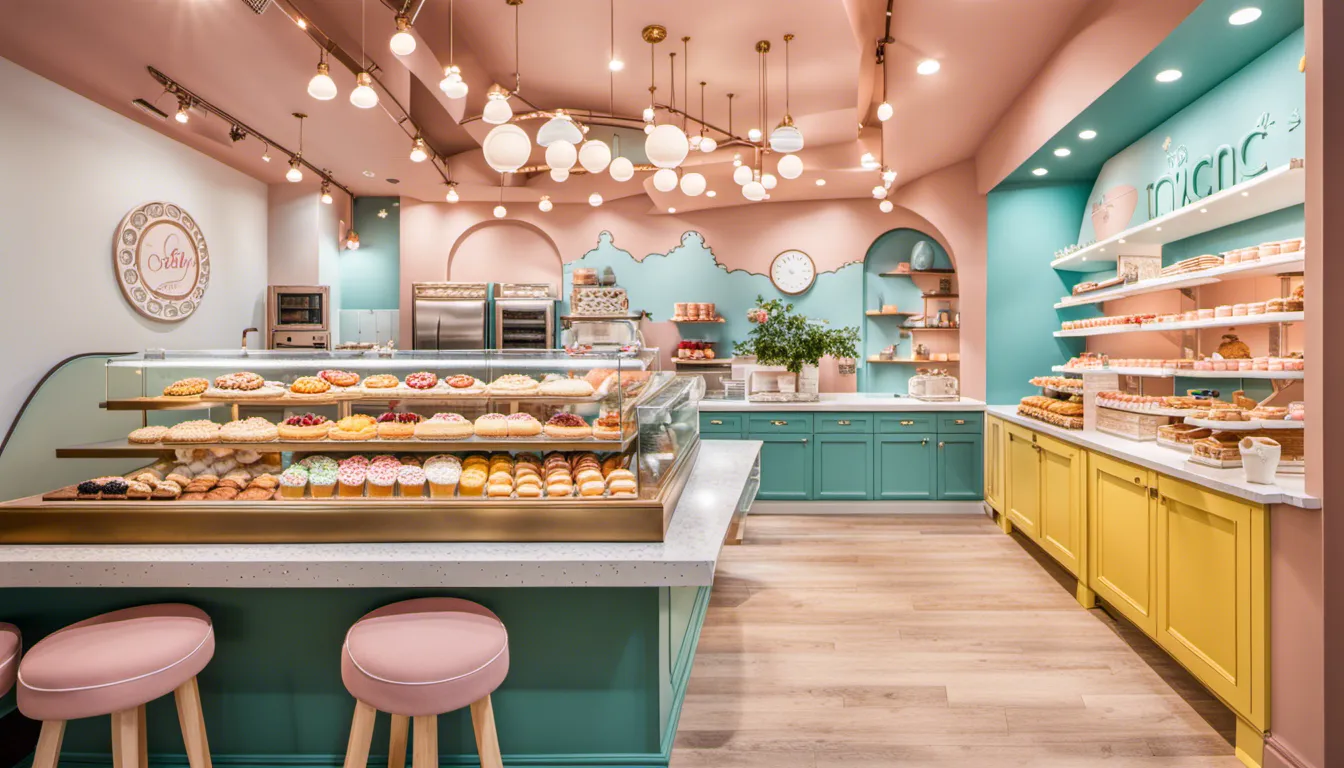 Industrial Chic: Modern Edge with Warmth
Combine exposed brick walls, metal shelving, and vintage signage to create an industrial yet inviting space. This design embraces a modern edge while retaining a cozy atmosphere for enjoying fresh pastries.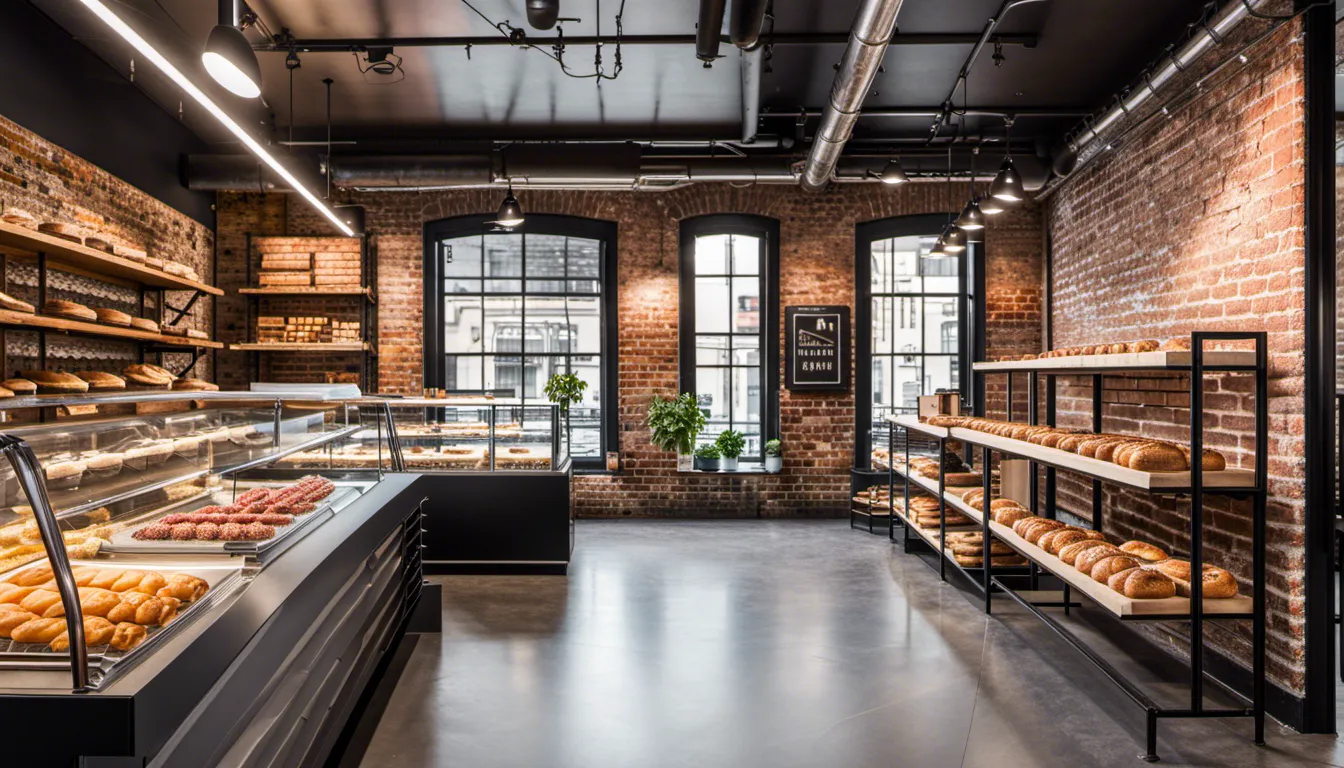 Conclusion:
Your bakery's interior design is a canvas for expressing your unique style and enhancing the overall customer experience. Whichever design idea resonates with you, remember to infuse your personal touch and create an environment that not only showcases your delectable treats but also leaves a lasting impression on anyone who walks through your bakery's doors.