Using Ai Image Generator To Design Restaurant Layouts
The interior design of a restaurant plays a pivotal role in creating a memorable dining experience. From opulent extravagance to minimalistic elegance, there are countless ways to craft a space that leaves a lasting impression on your guests.
Are you ready to explore a world of imagination and inspiration? We've gathered some of the best restaurant interior design ideas to spark your creativity and transform your dining establishment into a visual masterpiece. And the best part? All these stunning images were generated using AI! Let's dive in:
Ultra-Luxurious Royalty Haven:
Channel the grandeur of royalty with intricate gold and silver accents, plush velvet seating, and crystal chandeliers. This restaurant's interior emanates extravagance fit for kings and queens.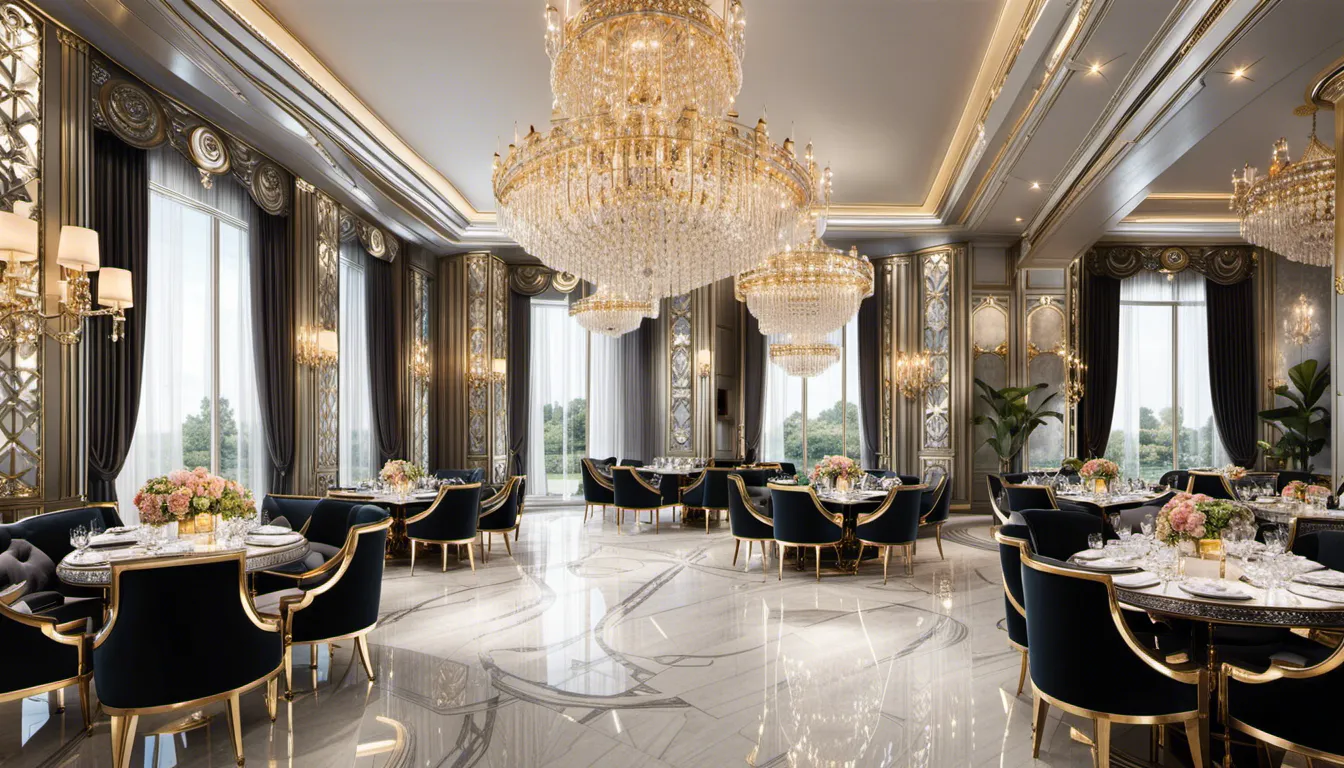 Cultural Fusion Oasis:
Blend two distinct cultural aesthetics to create a harmonious space that takes diners on a unique culinary journey. The inviting ambiance embraces diverse influences, making each visit a cultural exploration.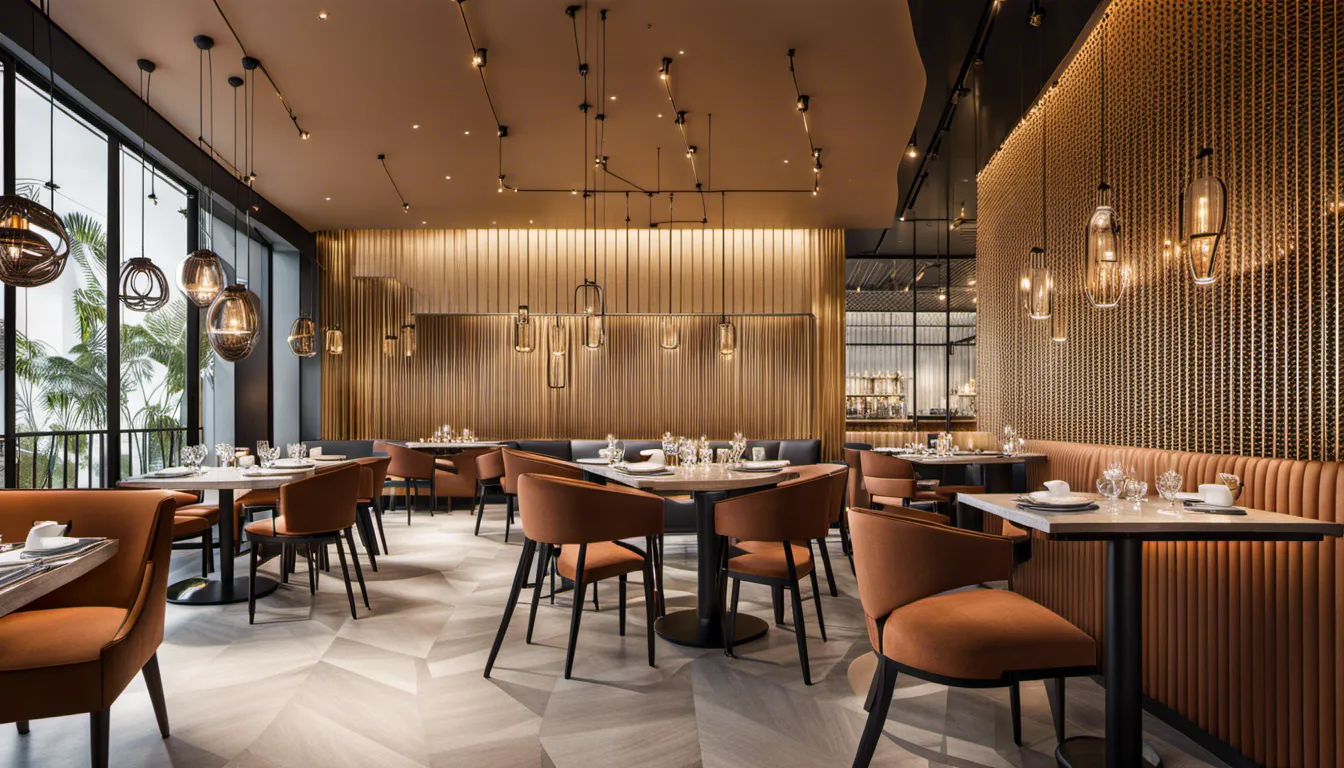 Opulent Grandeur with a Twist:
Ornate paneling, gilded mirrors, and bespoke artwork come together to form an opulent yet inviting restaurant interior. The fusion of luxurious materials and rich color palettes creates an ambiance of refined extravagance.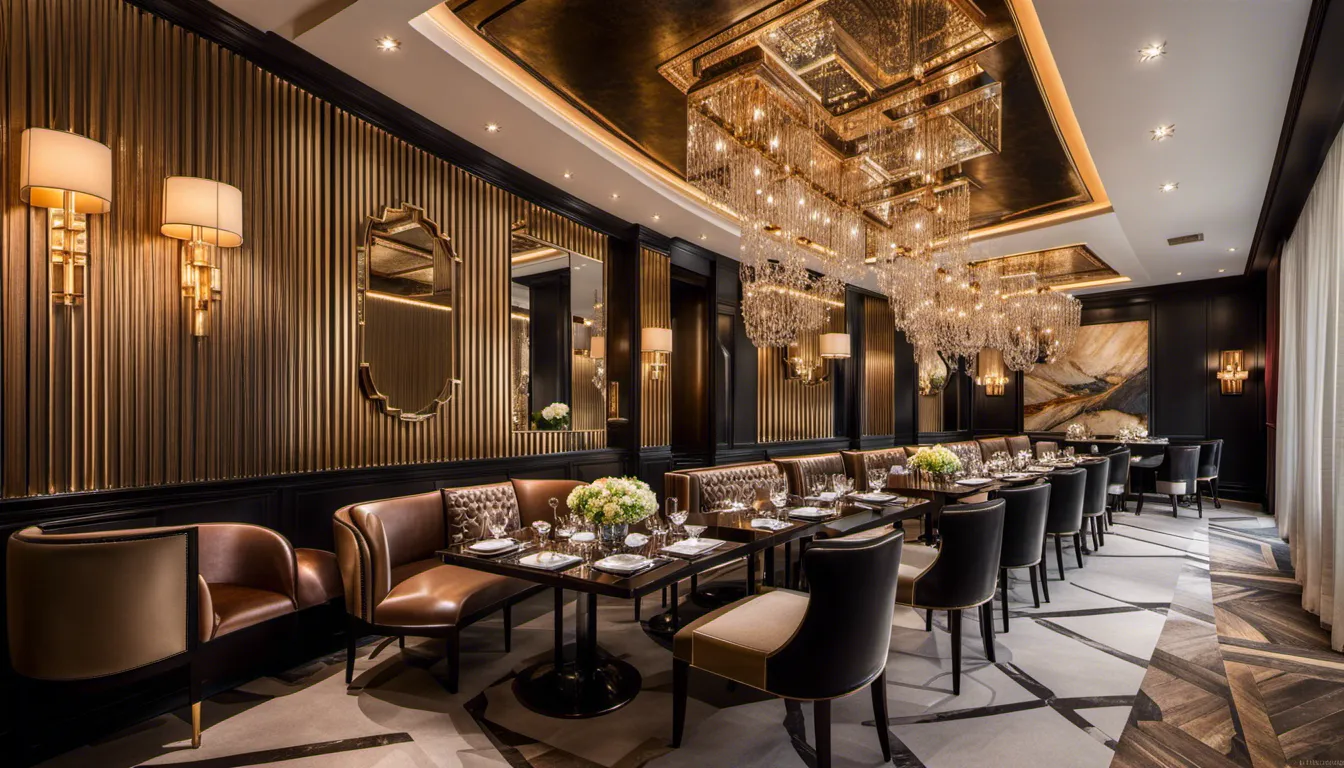 Radiant Art Deco Marvel:
Immerse diners in a world of glamour with lavish gold accents, mirrored surfaces, and Art Deco-inspired design elements. The dramatic ambiance exudes sophistication that leaves guests in awe.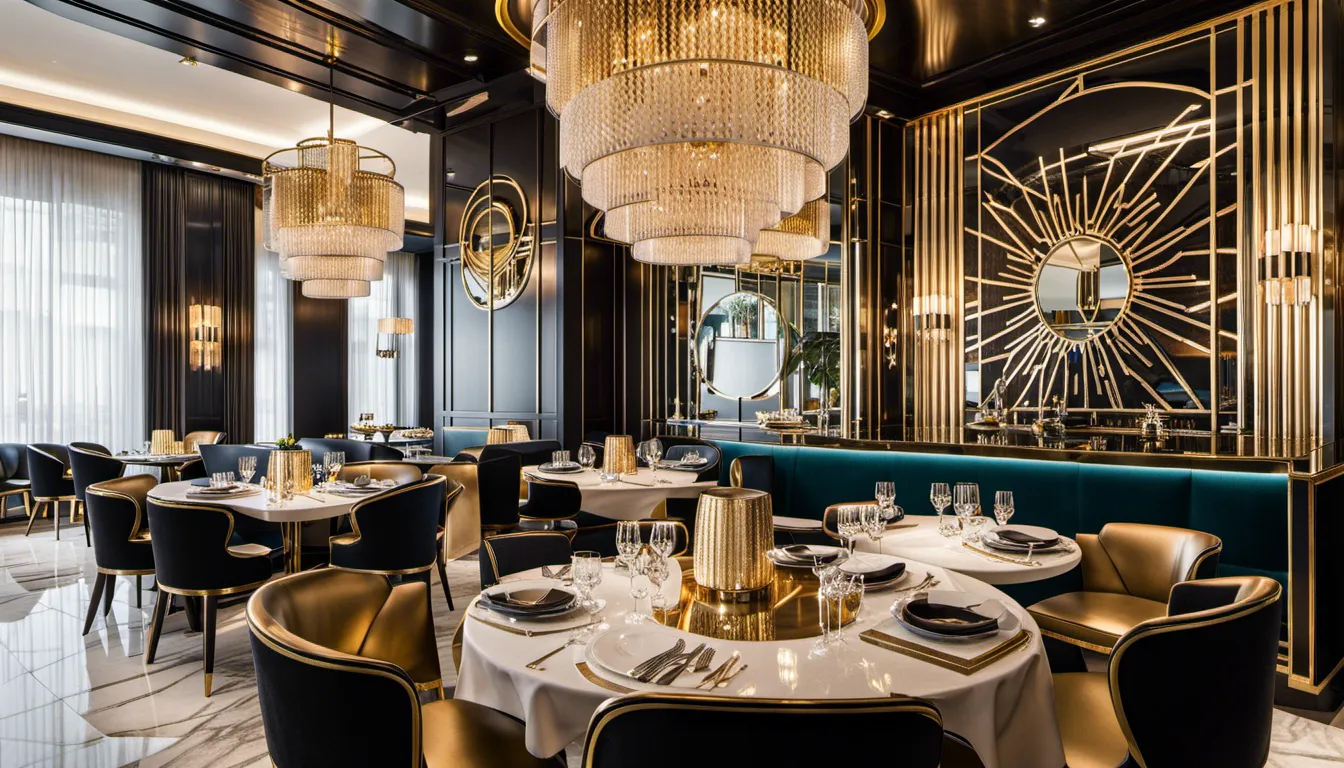 Timeless Elegance in Simplicity:
Embrace the beauty of simplicity with a neutral color palette, clean lines, and refined furnishings. This elegant restaurant interior creates a timeless and understated sense of sophistication.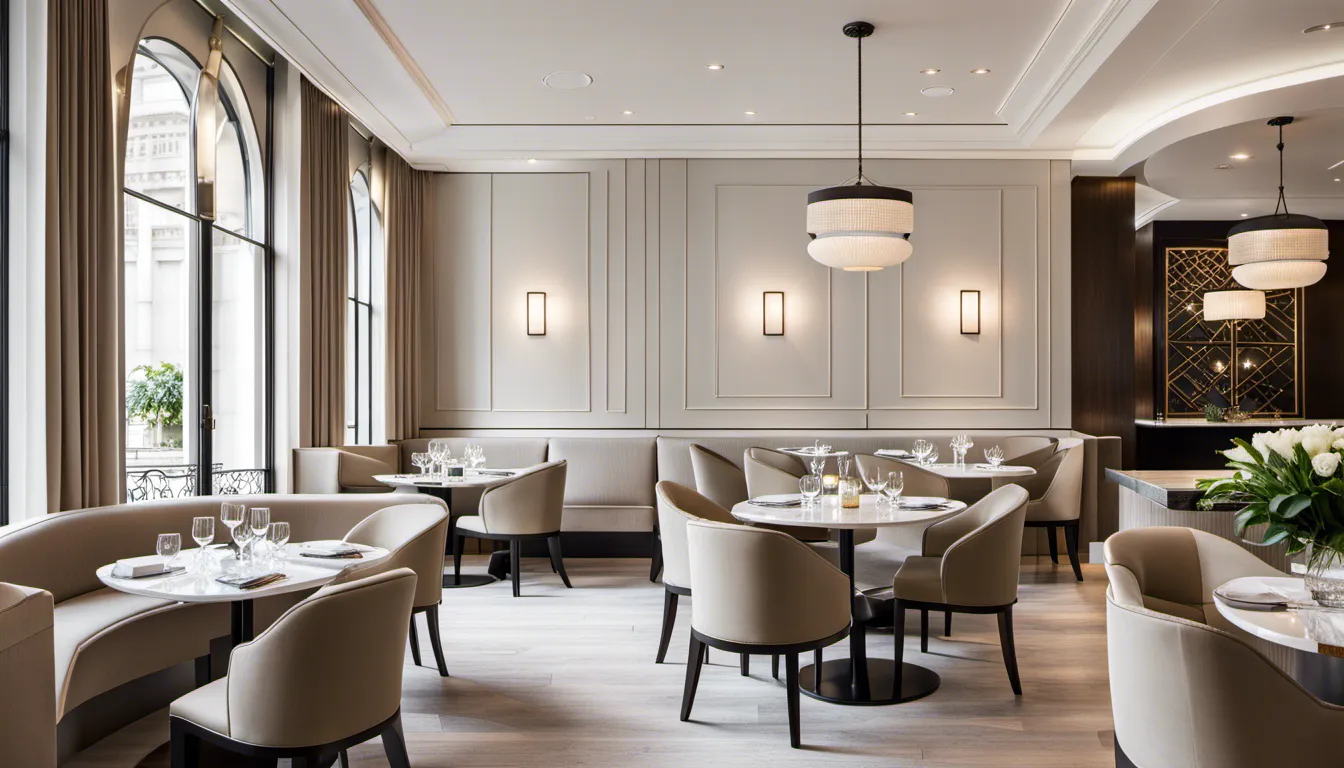 Enchanting Underwater Paradise:
Dive into an underwater wonderland within restaurant walls, complete with oceanic elements, suspended sea creature sculptures, and bioluminescent lighting. Transport diners to an enchanting marine realm.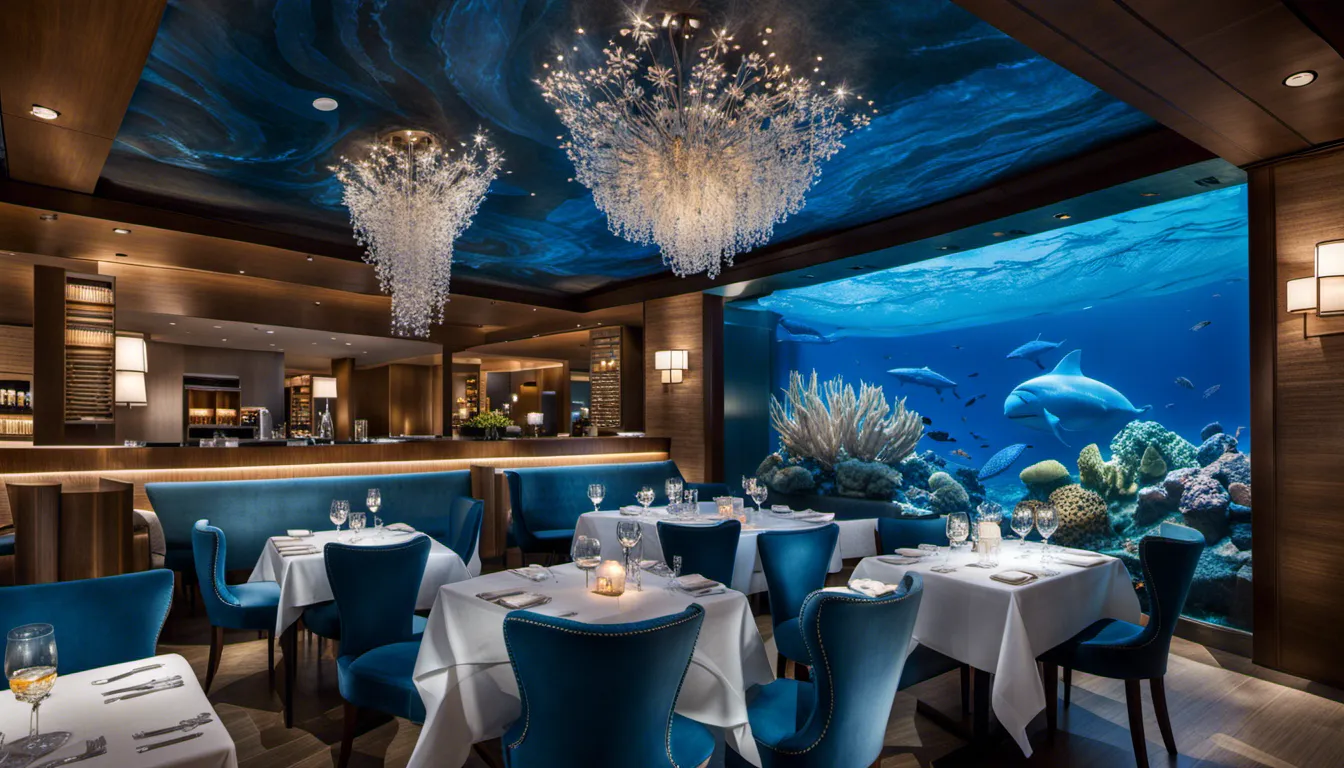 Zen Serenity and Minimalism:
Find tranquility with a minimalist restaurant environment inspired by Zen principles. Neutral colors, natural textures, and indoor plants create a serene and balanced atmosphere.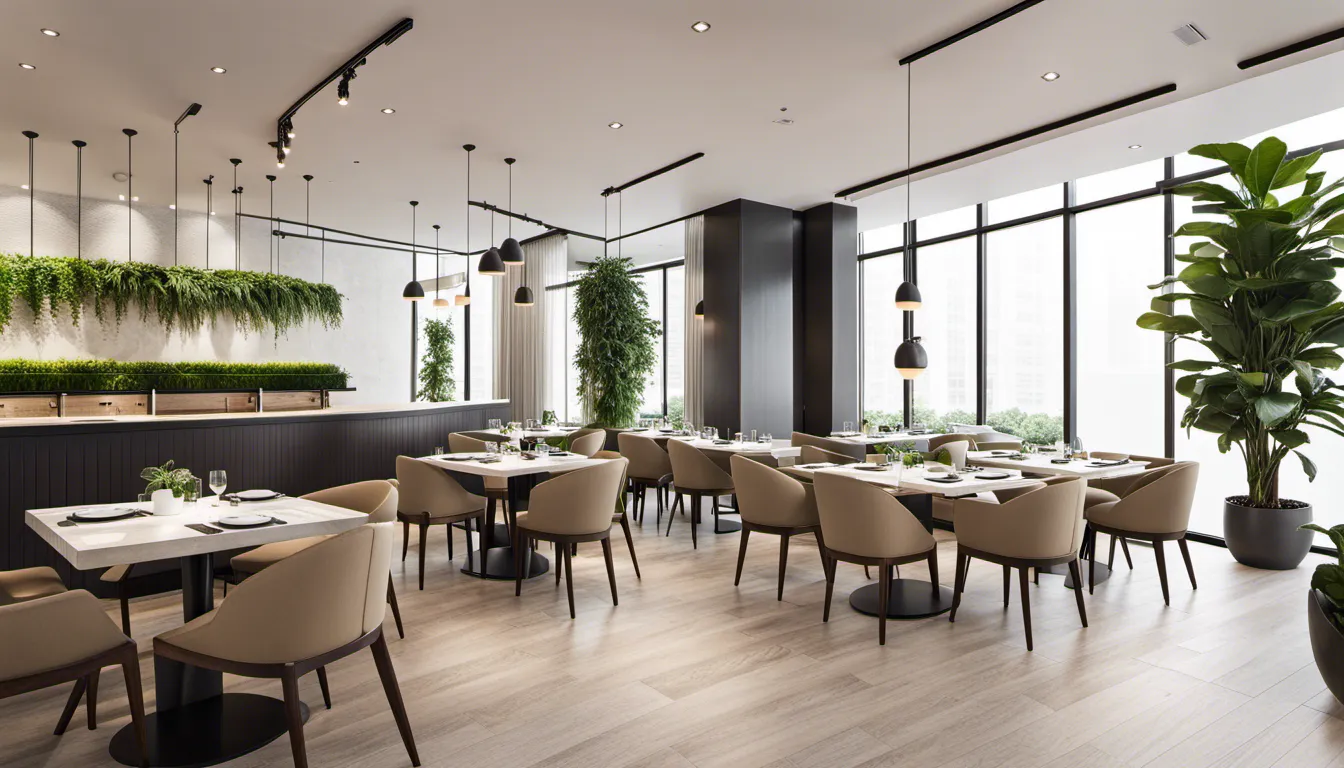 Contemporary Chic Sophistication:
Embrace contemporary elegance with sleek design elements, high-quality materials, and curated decor. Polished surfaces and modern art pieces contribute to an air of refined style.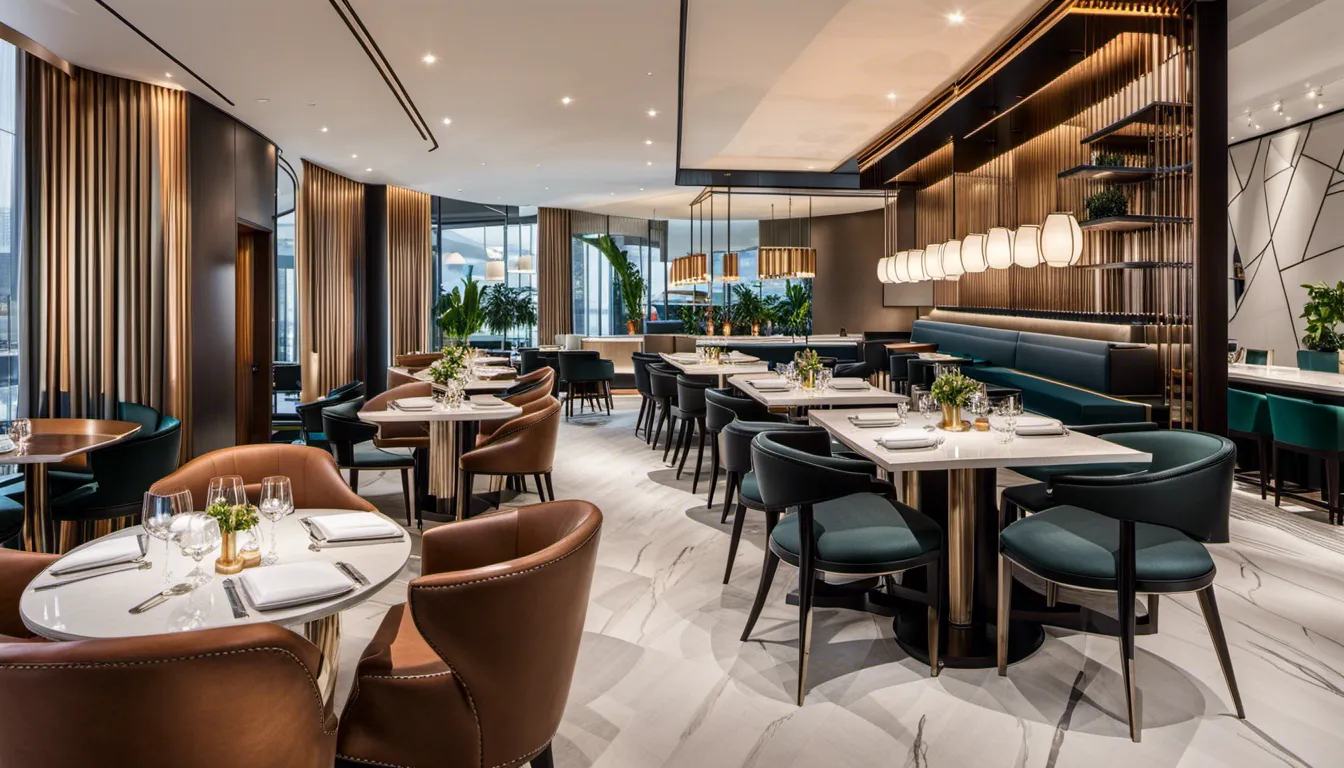 Steampunk Marvel:
Unleash your inner inventor with a steampunk-themed restaurant interior that marries Victorian-era industrial elements and futuristic touches. Exposed gears and retro-futuristic gadgets create a unique and captivating dining experience.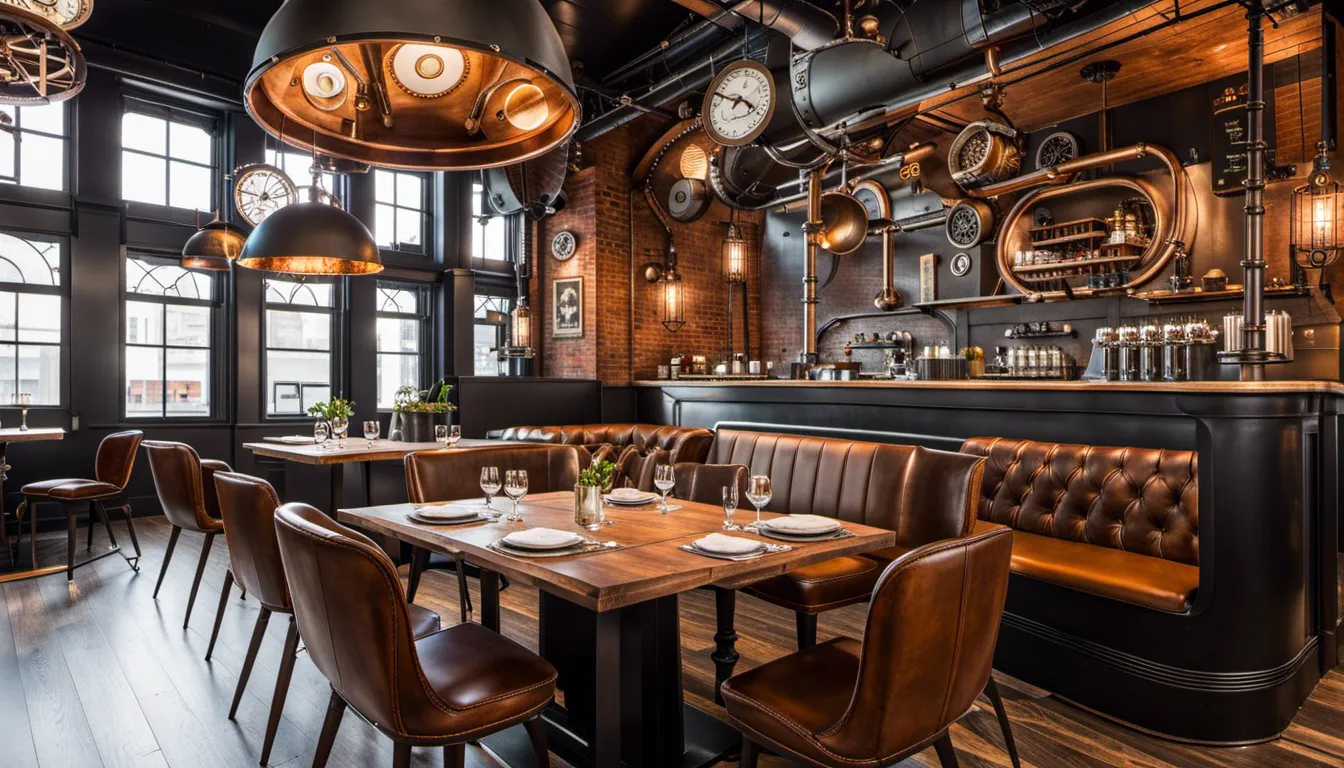 Sleek Luxury Escapade:
Indulge in sleek sophistication with clean lines, minimalist design, and high-quality materials. Marble surfaces, sculptural lighting, and statement art pieces set the stage for an upscale contemporary ambiance.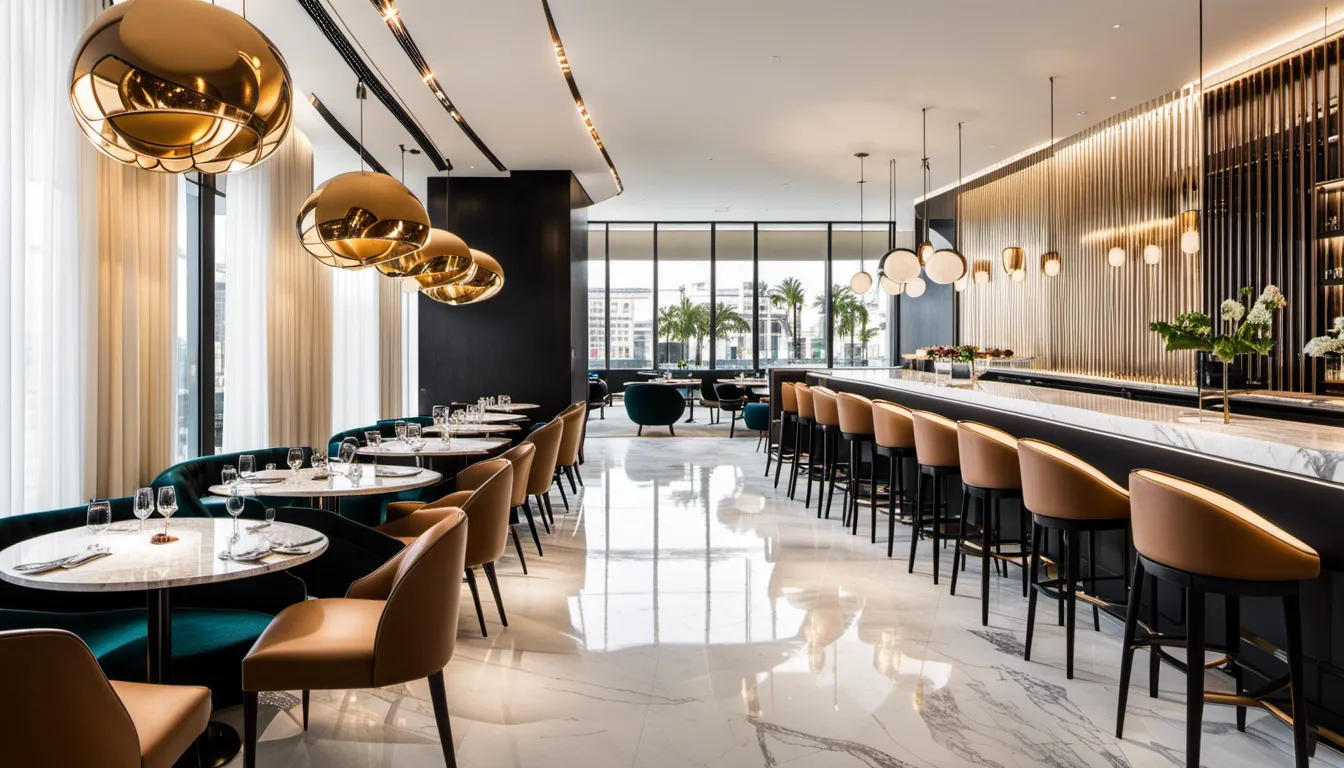 Let your imagination run wild and bring these mesmerizing restaurant interior design ideas to life in your own space. Whether you're drawn to opulence, minimalism, or a fusion of styles, these AI-generated images offer a glimpse into the limitless possibilities for crafting an extraordinary dining atmosphere. Your restaurant is more than just a place to eat—it's an immersive experience that leaves a lasting mark on your guests' memories.