How to Design Home Office by Ai
In the modern business world, the office environment plays an important role in promoting productivity, creativity, and employee well-being. Your workspace says a lot about your brand personality and values.
To help you design an office that combines functionality with elegance, we've put together a list of the best office interior design ideas. Each concept is the epitome of elegance and creativity, backed by stunning AI-generated images. Get ready to transform your office into a realm of luxury and productivity.
Designing Luxury Workspaces: Functionality Meets Grandeur
Discover the art of creating an executive office that exudes opulence. This design seamlessly blends functionality with grandeur, ensuring a workspace that inspires success.
Curate Your Dream Executive Office: Touch of Opulence
Craft your dream executive office with a touch of opulence. This design embraces luxurious elements that elevate your workspace to new heights.
Luxury Workspace Design: Productivity and Elegance
Create a luxurious office oasis that sparks productivity and elegance. Immerse yourself in a workspace that balances functionality with the allure of luxury.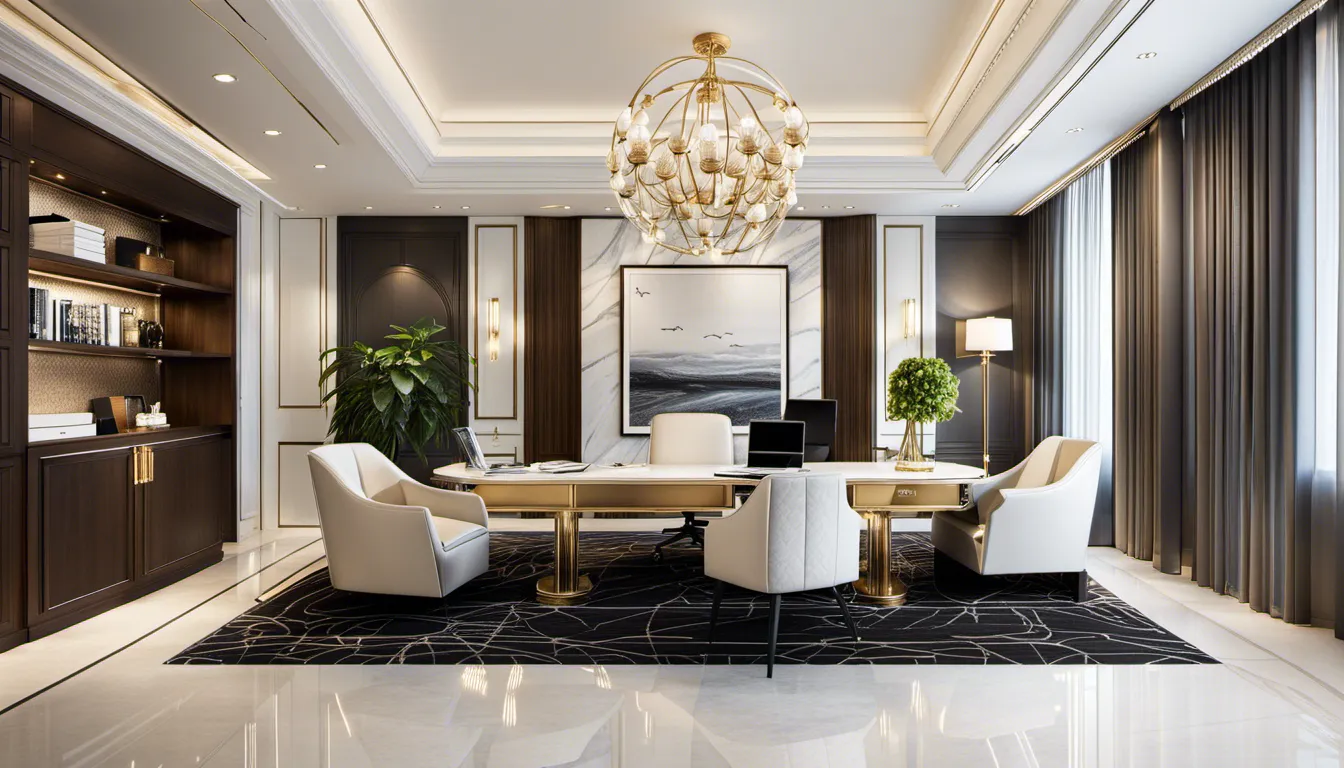 Art Deco Masterpiece: Roaring Twenties Revived
Step into the Roaring Twenties with an office that captures the essence of art deco. Luxurious materials, geometric patterns, and opulent finishes redefine sophistication.

Cinematic Office Inspiration: Storytelling Through Design
Immerse yourself in a world of cinematic storytelling with themed meeting rooms, Hollywood-style lighting, and dramatic decor that fuels creativity.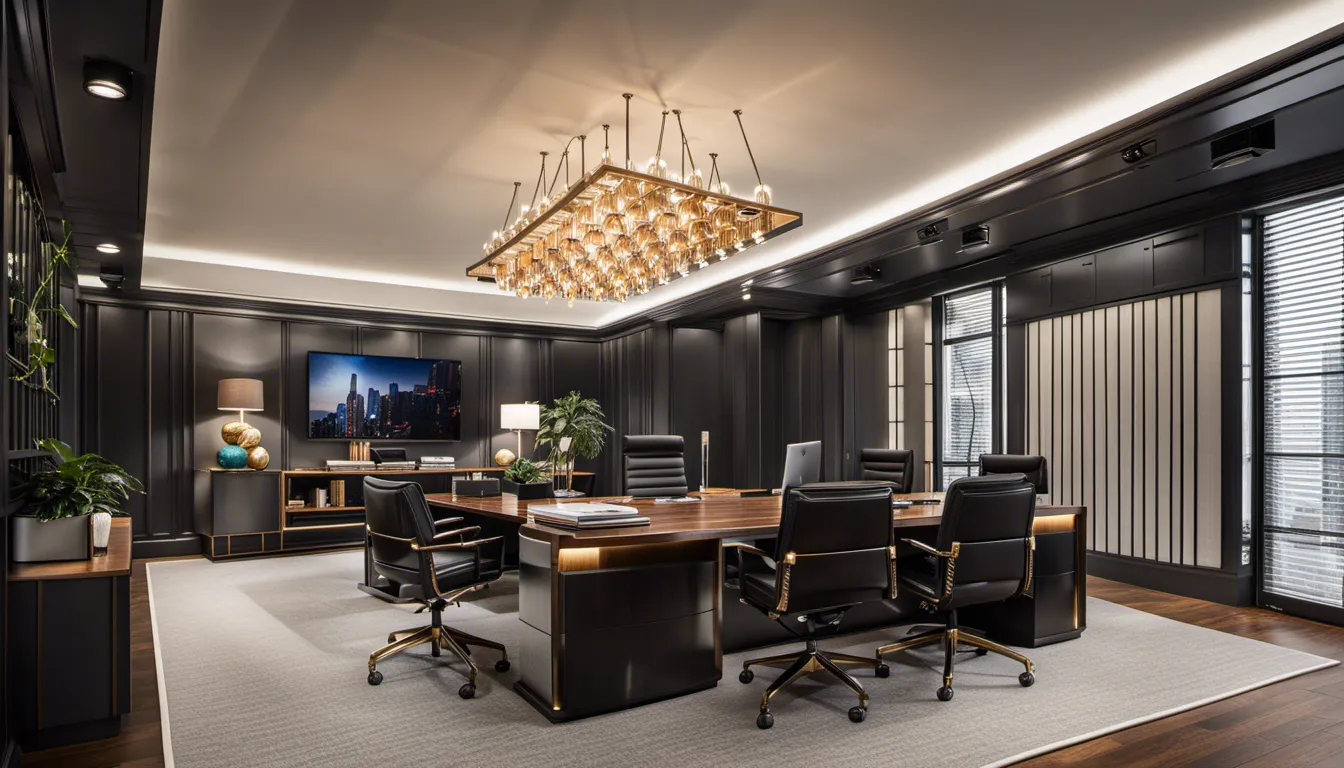 Color Psychology in Office Design: Mood Enhancement
Unleash the power of color psychology to boost mood, focus, and creativity among employees. Discover how specific hues and combinations can transform your workspace.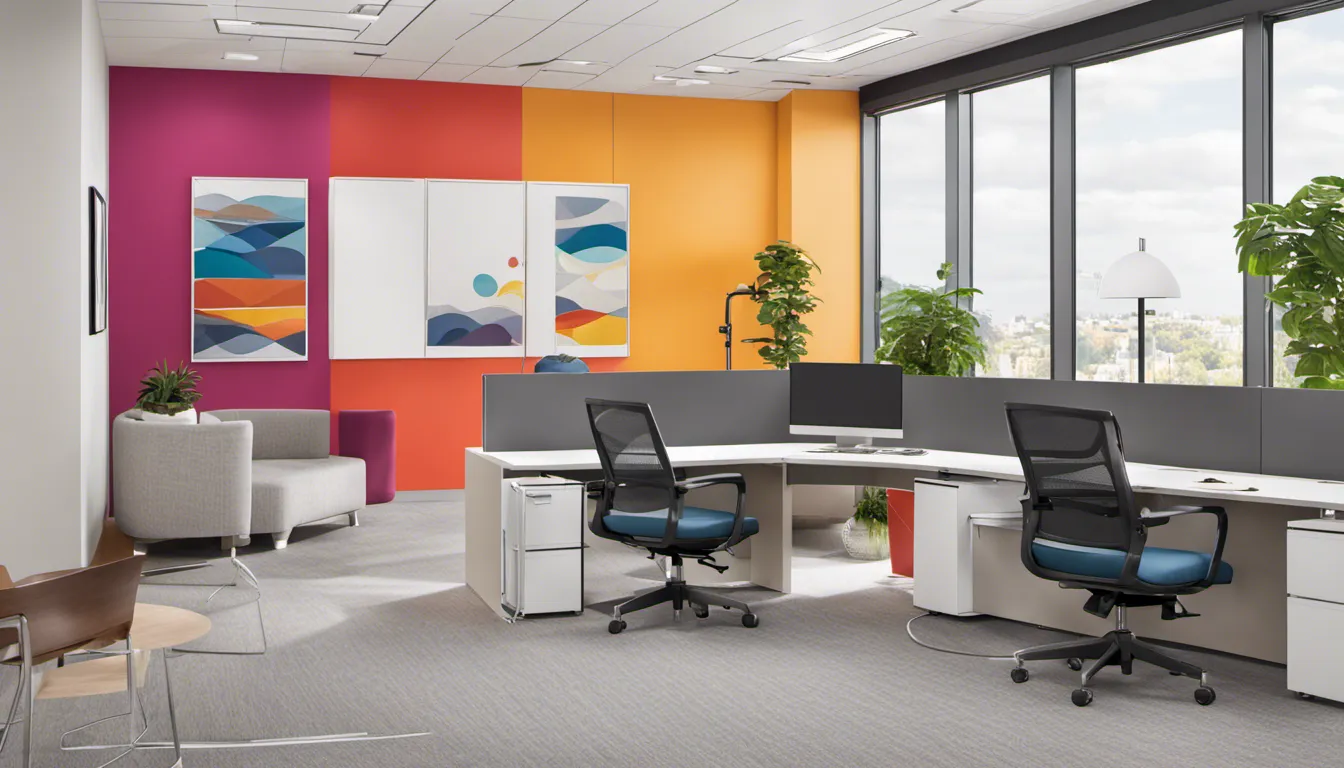 Sports-Inspired Office: Energize and Motivate
Craft an office that draws inspiration from sports arenas. Stadium-style seating, athletic motifs, and interactive elements create an energizing and motivating environment.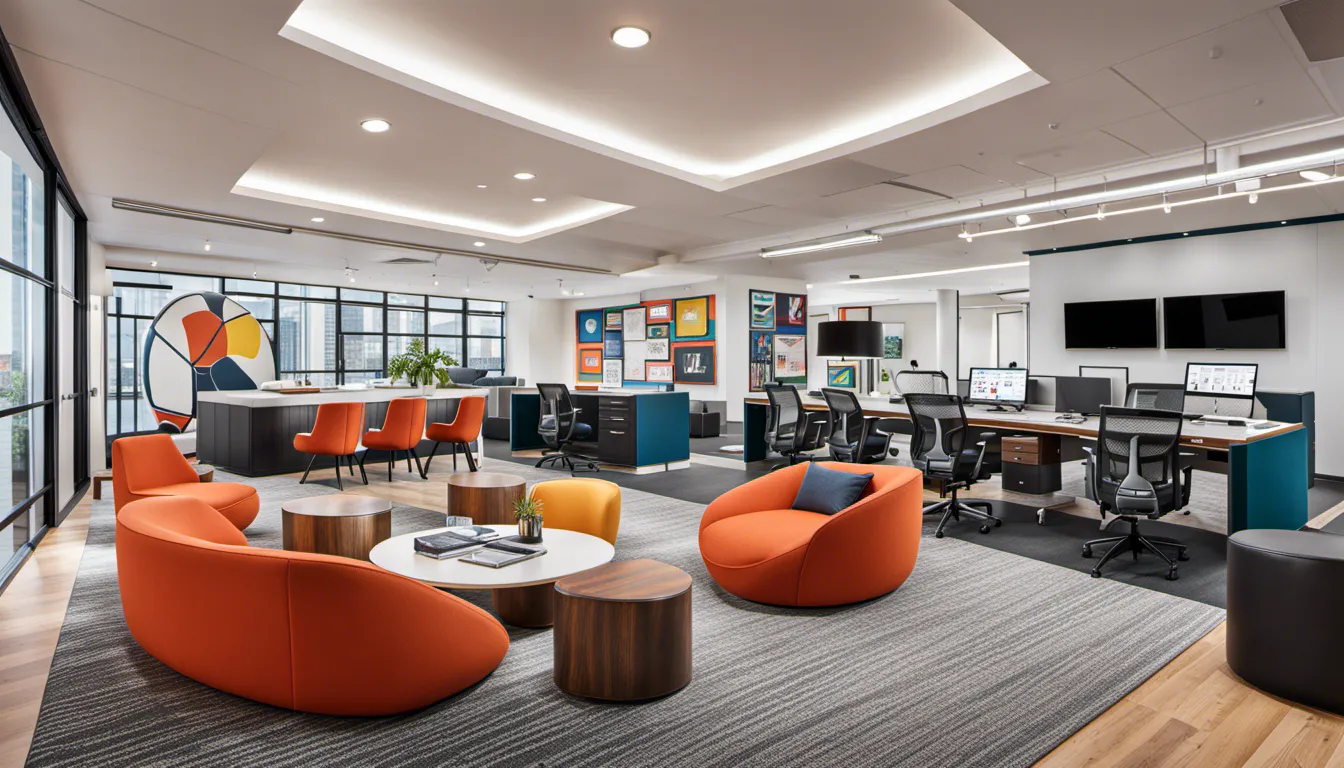 Biophilic Oasis: Nature-Infused Productivity
Embrace the outdoors indoors with biophilic elements like living walls, natural light, and indoor gardens. Foster a refreshing and productive work environment.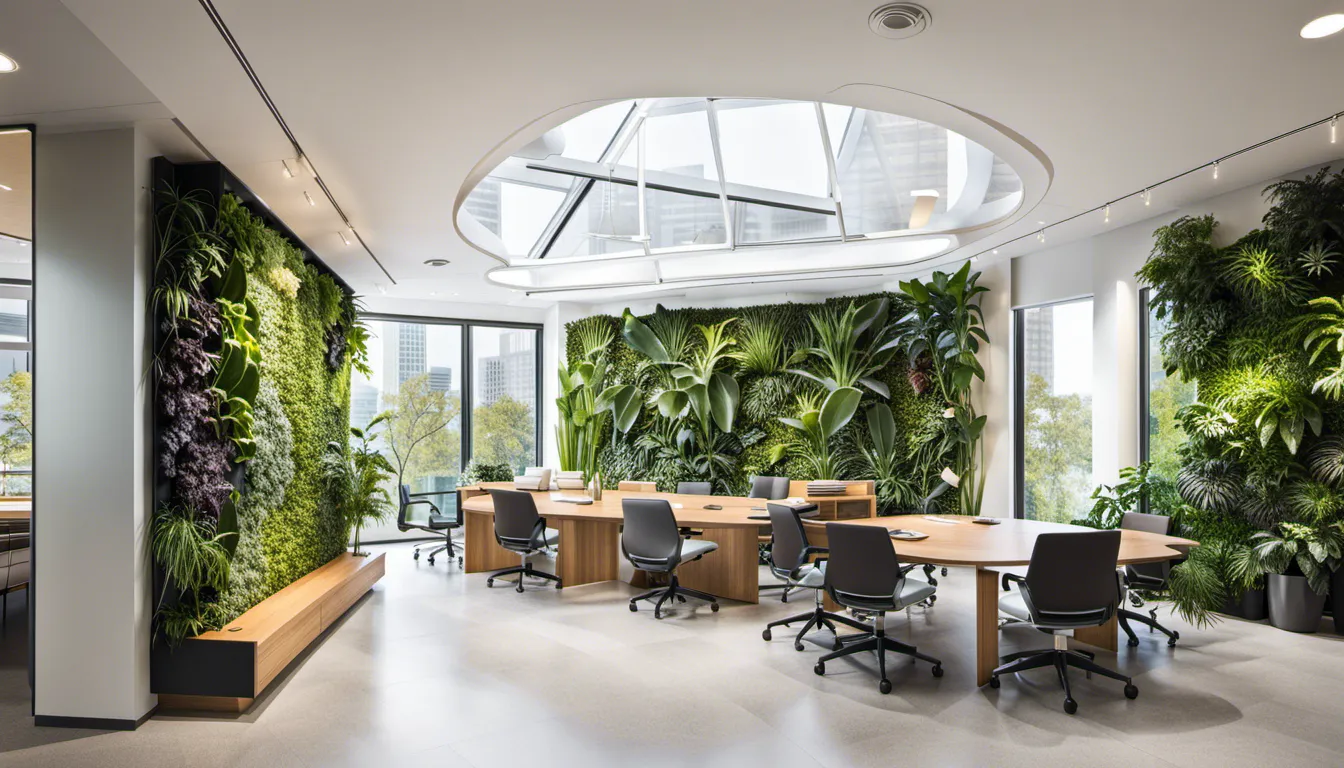 Grand Library-Inspired Office: Elegance in Learning
Recreate the charm of a grand library within your office. Floor-to-ceiling bookshelves, cozy reading nooks, and elegant furnishings inspire continuous learning.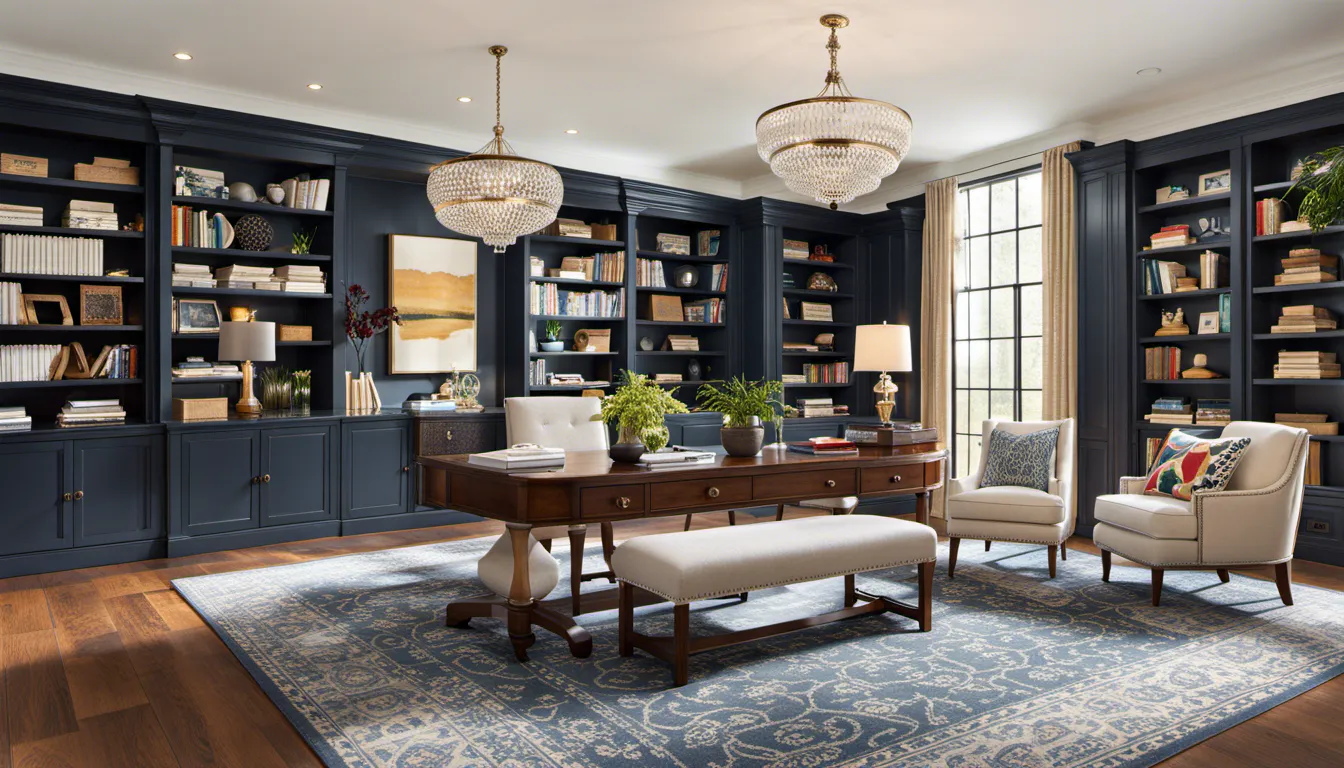 Embrace the Art of Luxury: Thoughtfully Designed Spaces
Immerse yourself in thoughtfully designed office spaces that embody the art of luxury. Merge functionality, aesthetics, and sophistication for an unparalleled work environment.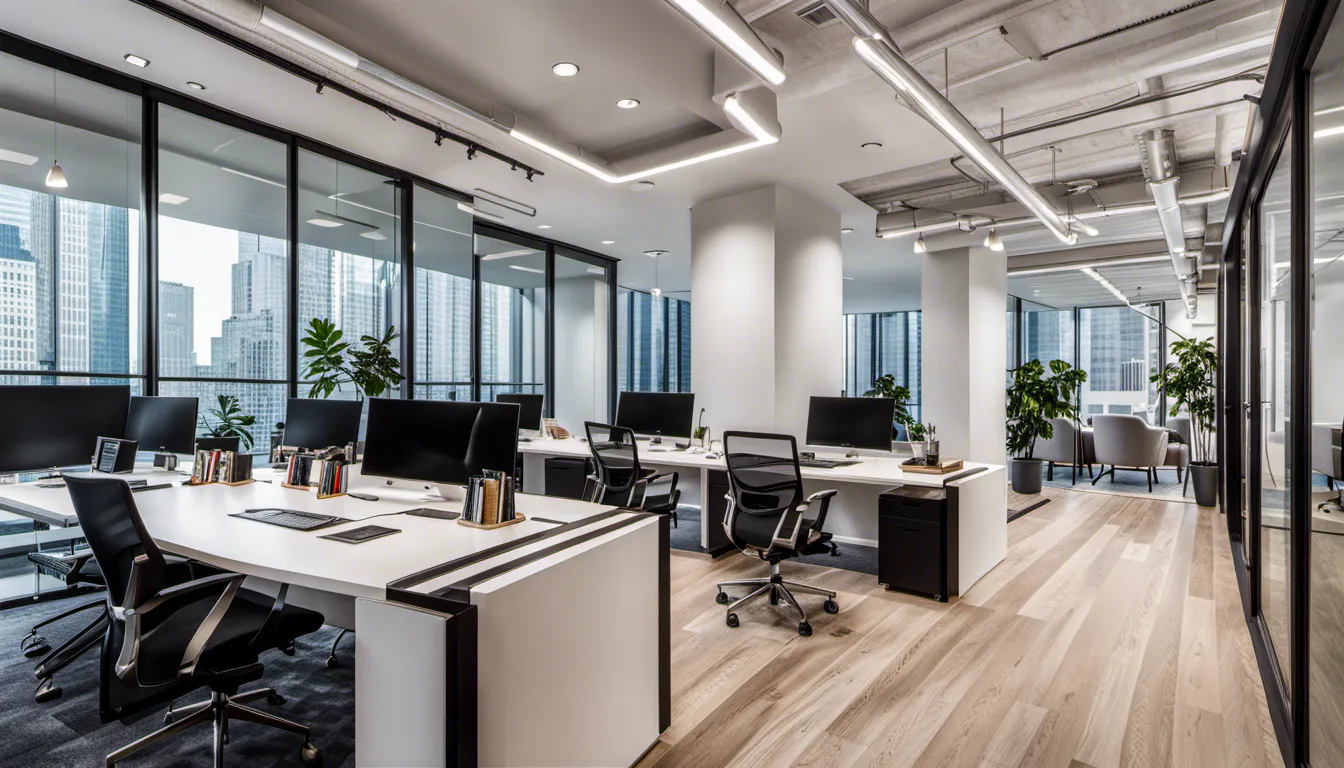 Fusion of Technology and Luxury: Modern Elegance
Explore the fusion of technology and luxury in office interior design. Create an atmosphere that marries innovation with opulence for a truly modern workspace.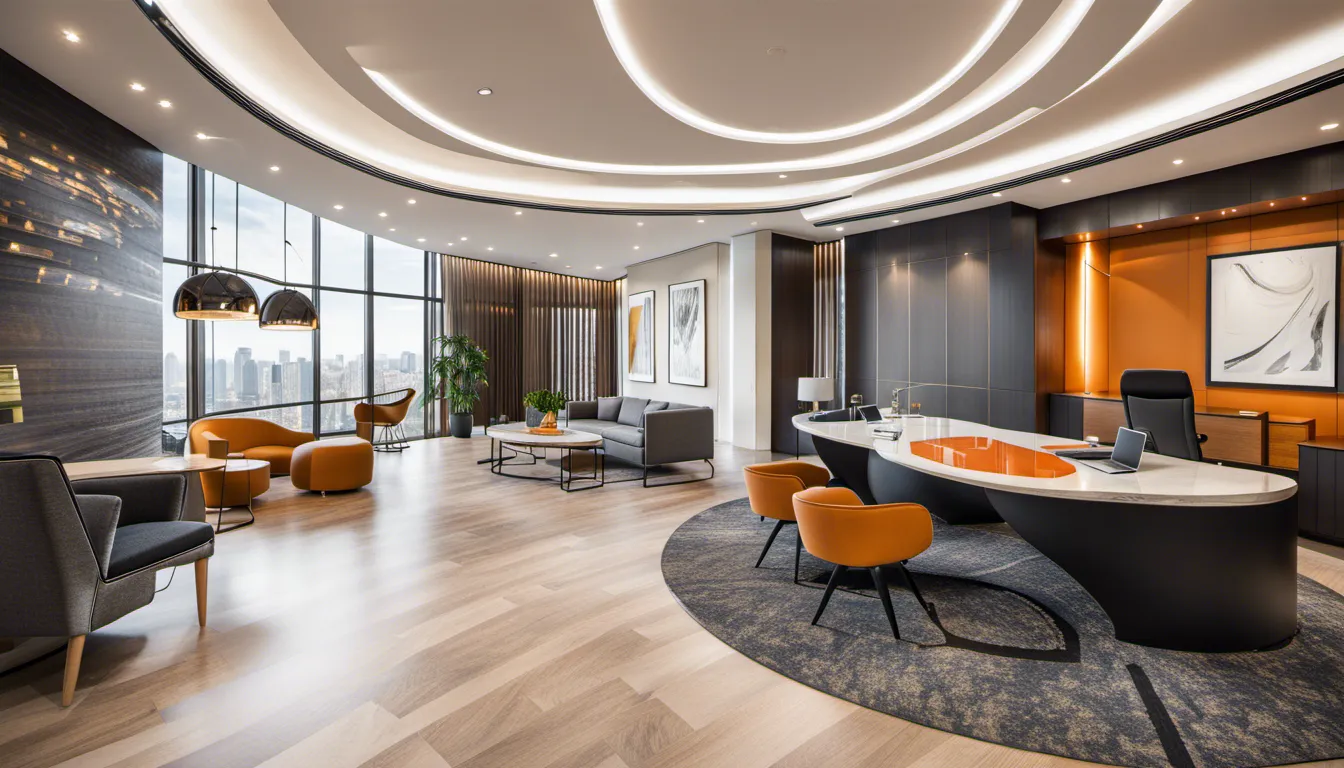 These awe-inspiring office interior designs transcend traditional notions of workspaces. Whether you're drawn to the allure of cinematic storytelling or the tranquility of a library-inspired retreat, these ideas are sure to transform your office into a realm of productivity and elegance. Embrace the world of luxury and creativity, one design at a time.