AI can help you design your new dining room
The dining room is more than just a place to share meals; it's where memories are made and connections are forged. Elevate this essential space with captivating interior design ideas that reflect your personality and style. From the opulence of Art Deco to the mystique of a moonlit forest, here are eight breathtaking dining room designs that will leave your guests in awe.
Art Deco Elegance:
Infuse your dining room with the lavishness of the Art Deco era. A bold gold and black color scheme creates a sophisticated backdrop. Mirrored wall accents add depth and glamour, while a round marble dining table becomes the centerpiece of the room. Velvet upholstered chairs with geometric patterns enhance the sense of luxury, and a dazzling crystal chandelier overhead exudes grandeur.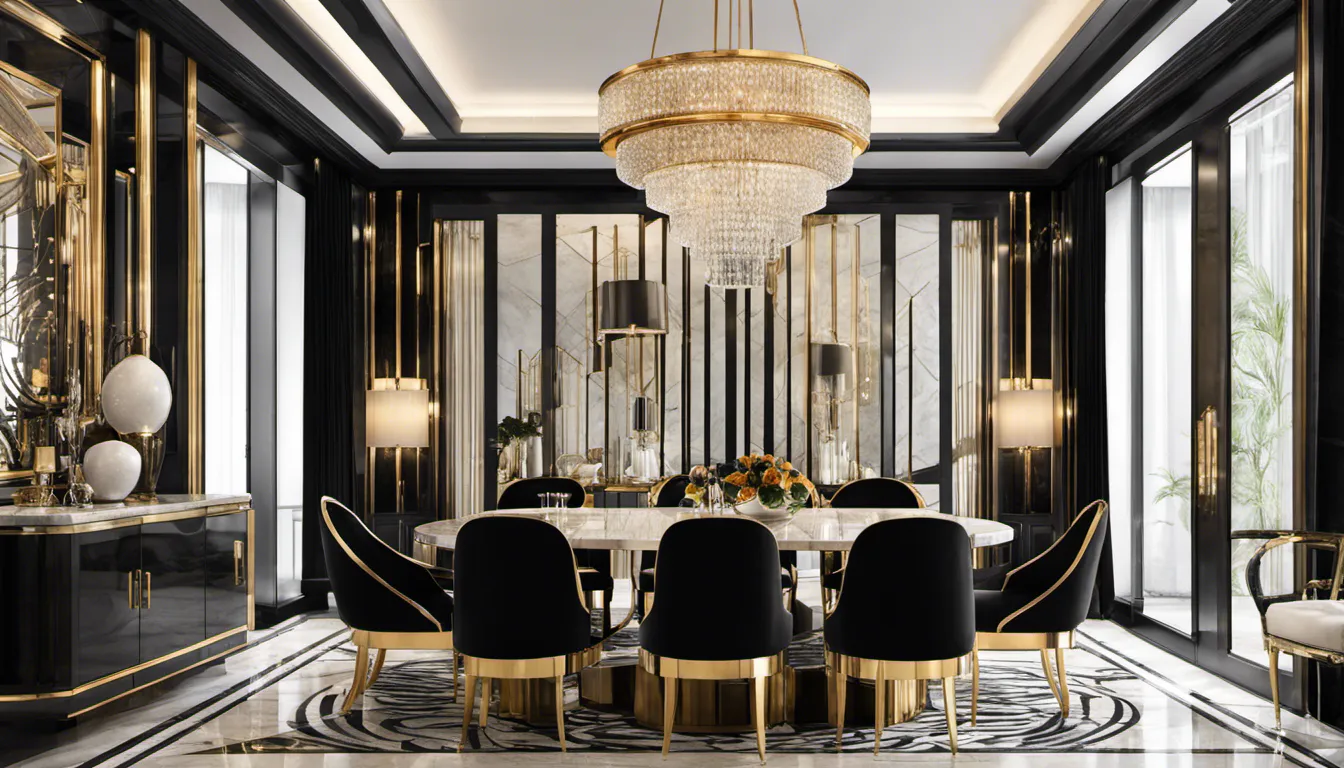 Enchanted Grove Ambiance:
Bring the mystical allure of a moonlit forest indoors. Deep green walls adorned with intricate tree silhouettes set the stage for this magical design. Twinkling fairy lights suspended like stars add a touch of enchantment. A centerpiece chandelier resembling intertwined branches adds an organic touch, while rich wooden furniture evokes the feeling of an otherworldly grove.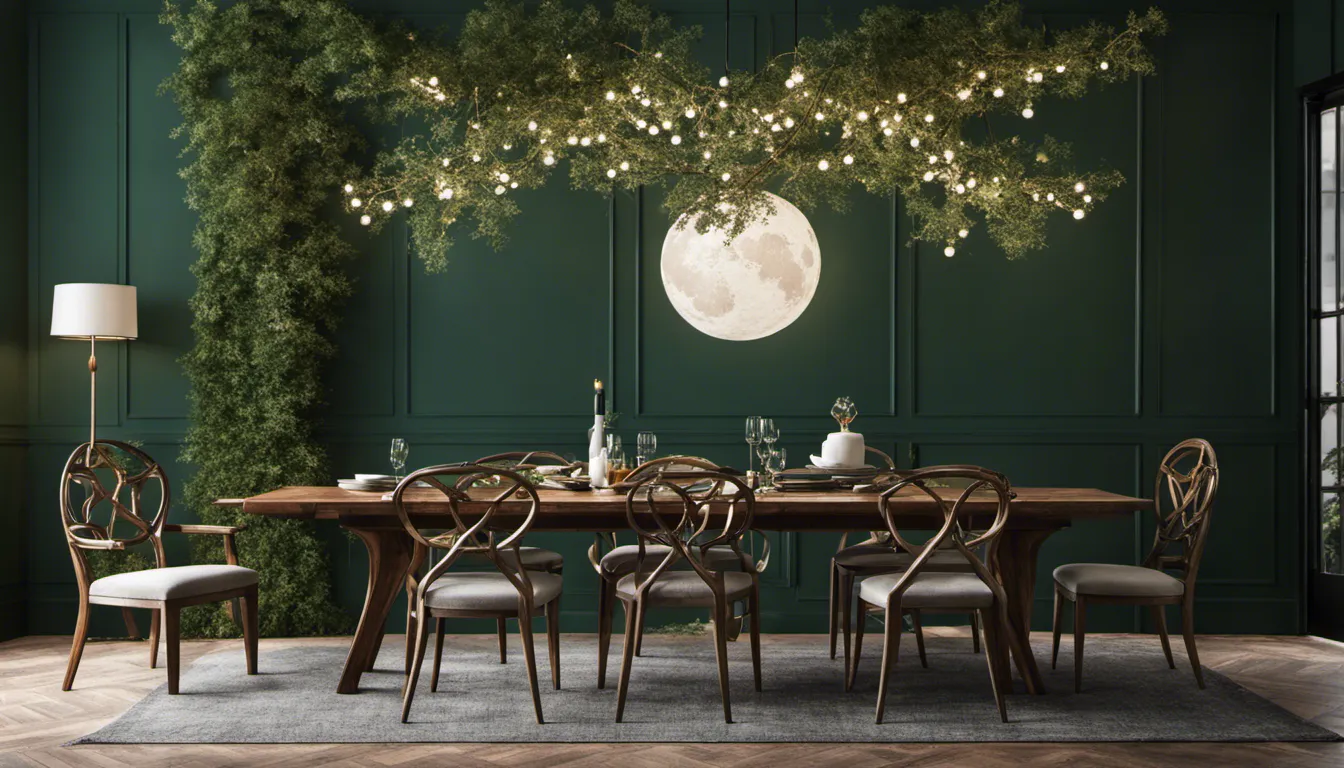 Mediterranean Haven:
Create a dining oasis inspired by the Mediterranean charm. Warm terracotta walls exude coziness and rustic elegance. A cascading wall fountain adds a soothing ambiance, while potted olive trees and vibrant ceramic tiles complete the look. The result? A space that transports you to a sun-soaked villa nestled by the sea.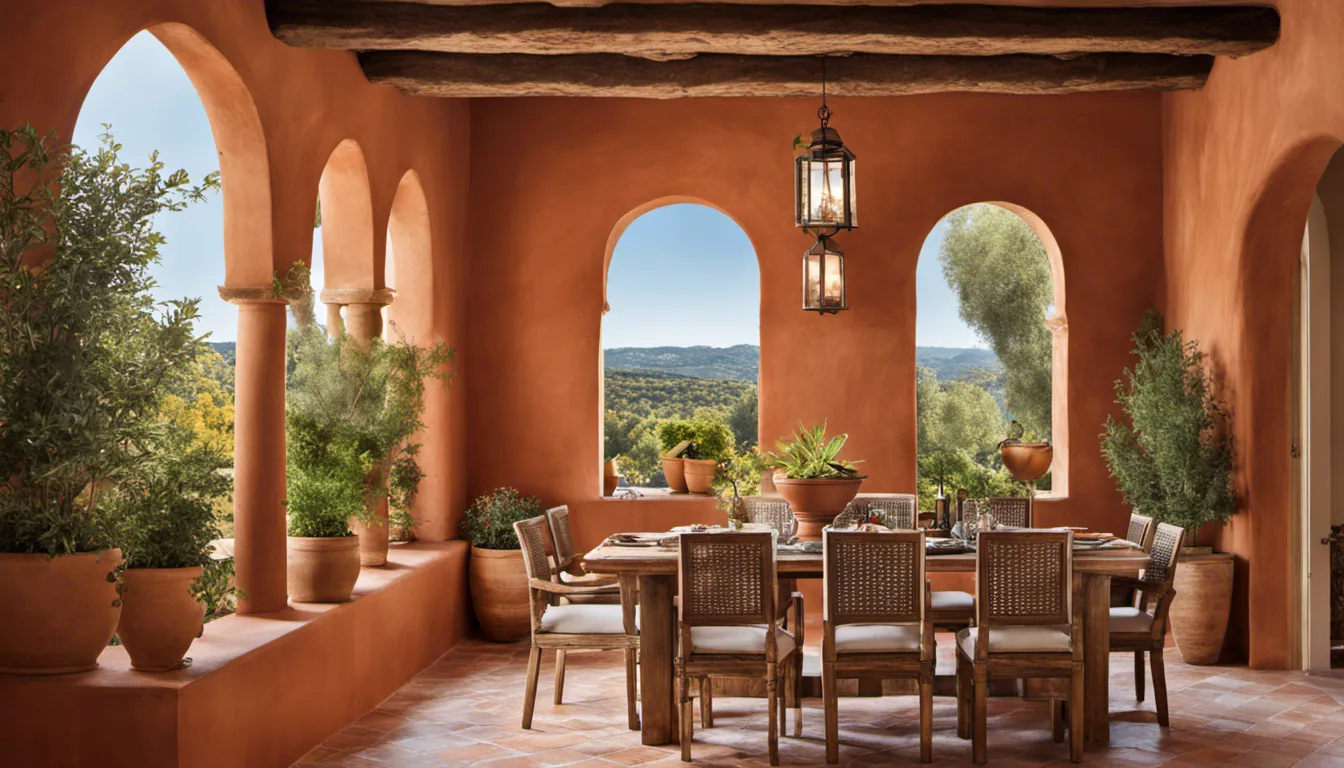 Coastal Serenity:
Capture the tranquility of coastal living in your dining room. Soft blue and sandy beige walls and furnishings evoke soothing ocean vibes. A beautiful luxury dining table serves as the centerpiece, while seashell-inspired lighting adds a touch of maritime charm. Large windows invite glimpses of the ocean's beauty indoors.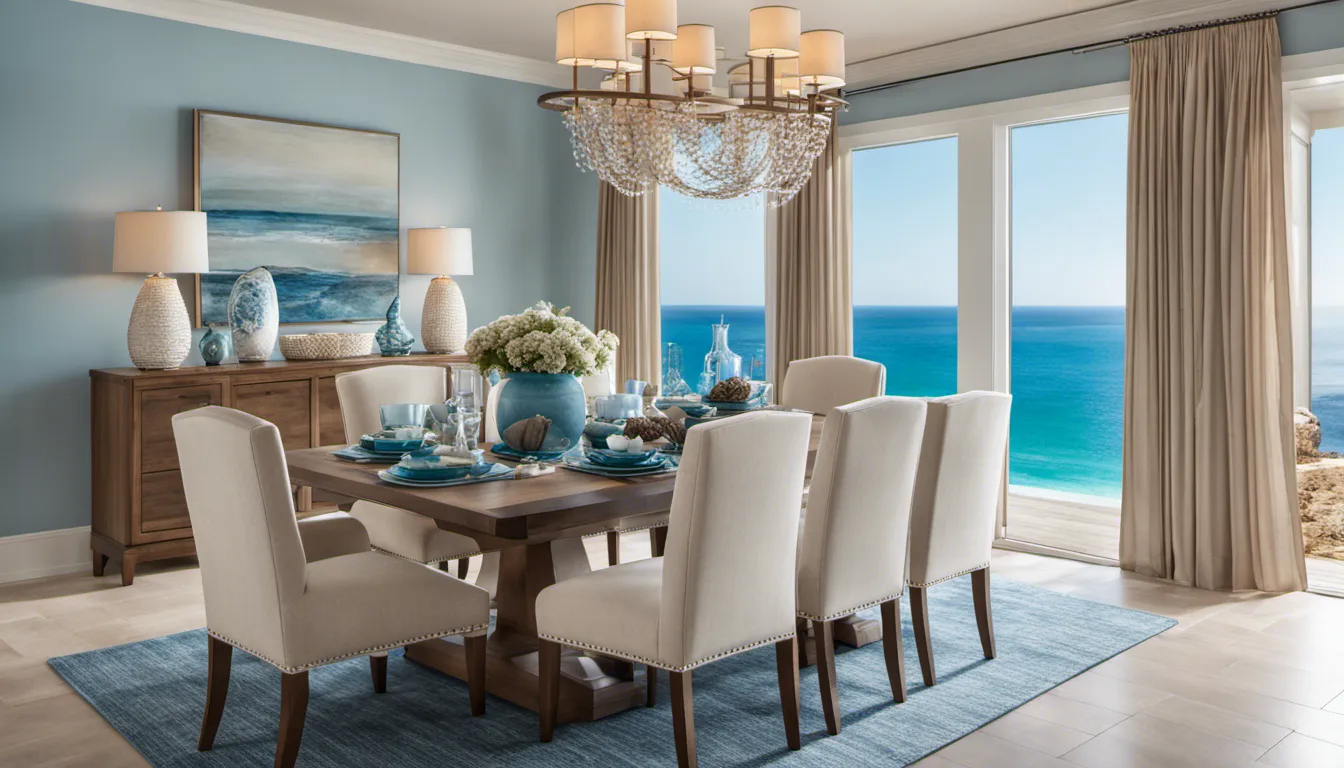 Cosmic Oasis:
Turn your dining room into a cosmic wonderland. Midnight blue walls adorned with glow-in-the-dark stars create an ethereal backdrop. A sleek glass dining table reminiscent of nebulae becomes a focal point. A chandelier of hanging lights resembling planets adds a touch of cosmic mystique, while plush velvet chairs give the feeling of dining among the stars.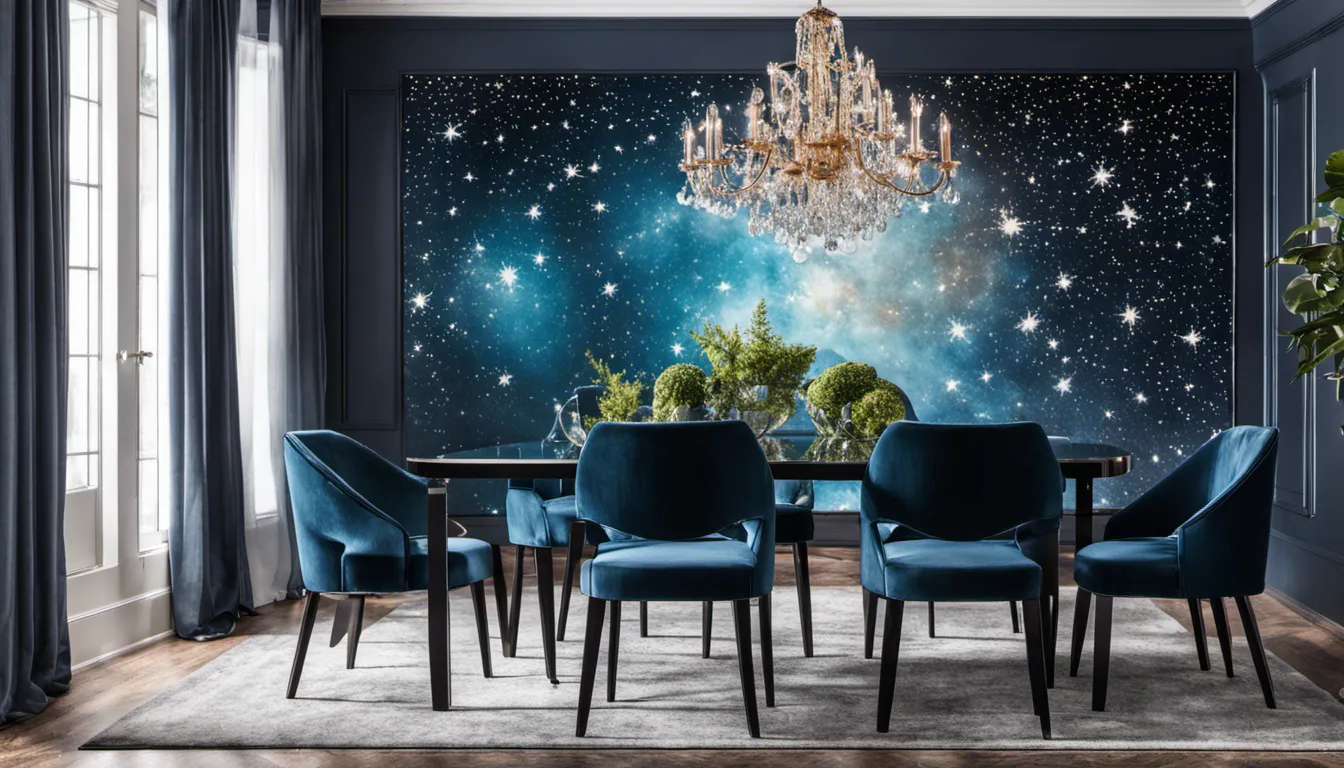 Modern Glamour:
Merge modern design with glamorous accents for a truly sophisticated dining space. Sleek furniture in neutral tones forms the foundation, while metallic finishes like gold, rose gold, or chrome infuse a touch of opulence. Crystal pendant lights and mirrored surfaces reflect light, adding to the upscale atmosphere and creating an environment that exudes luxury.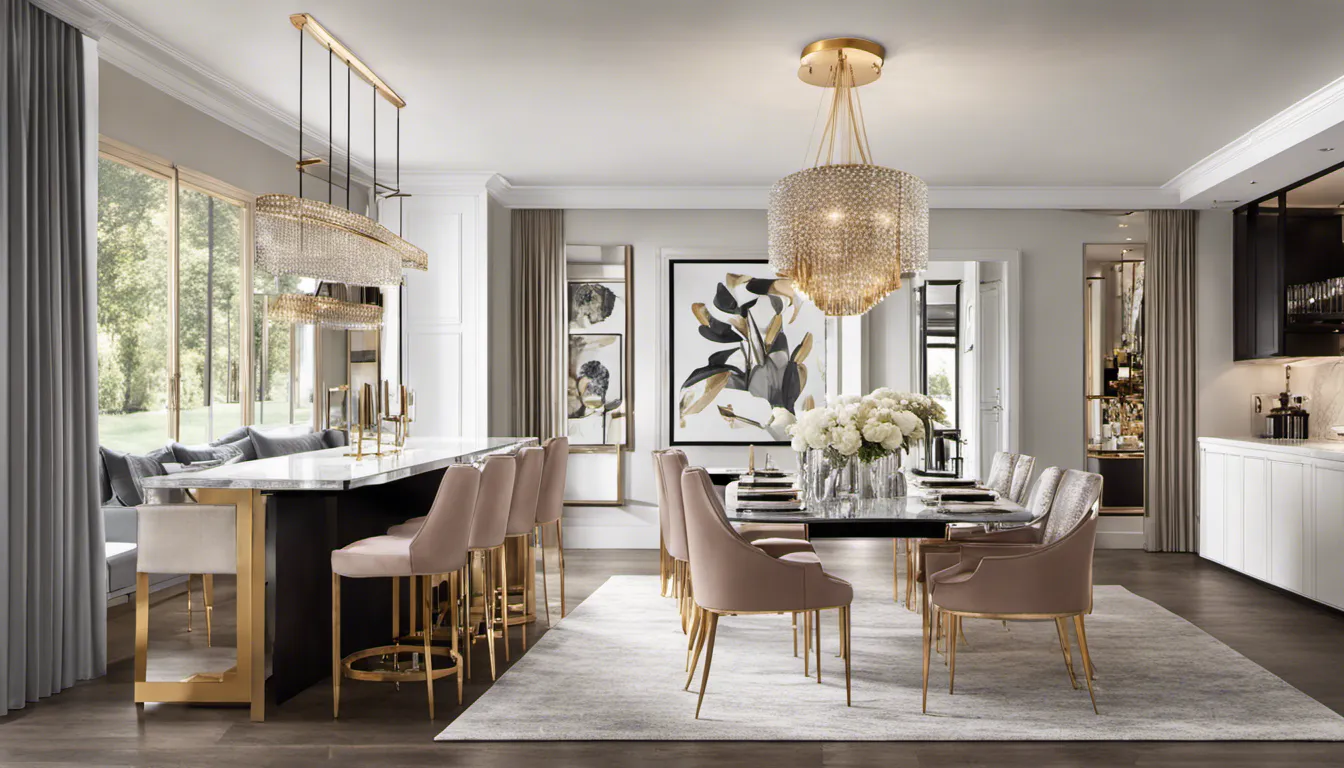 Royal Grandeur:
Create a grand dining room with a royal touch. Deep jewel colors like deep purple, royal blue, and emerald green adorn the walls and furnishings, radiating elegance. Ornate crystal chandeliers and gilded mirrors contribute to the sense of grandeur. Velvet curtains, intricate crown molding, and a marble-top dining table complete the opulent look fit for royalty.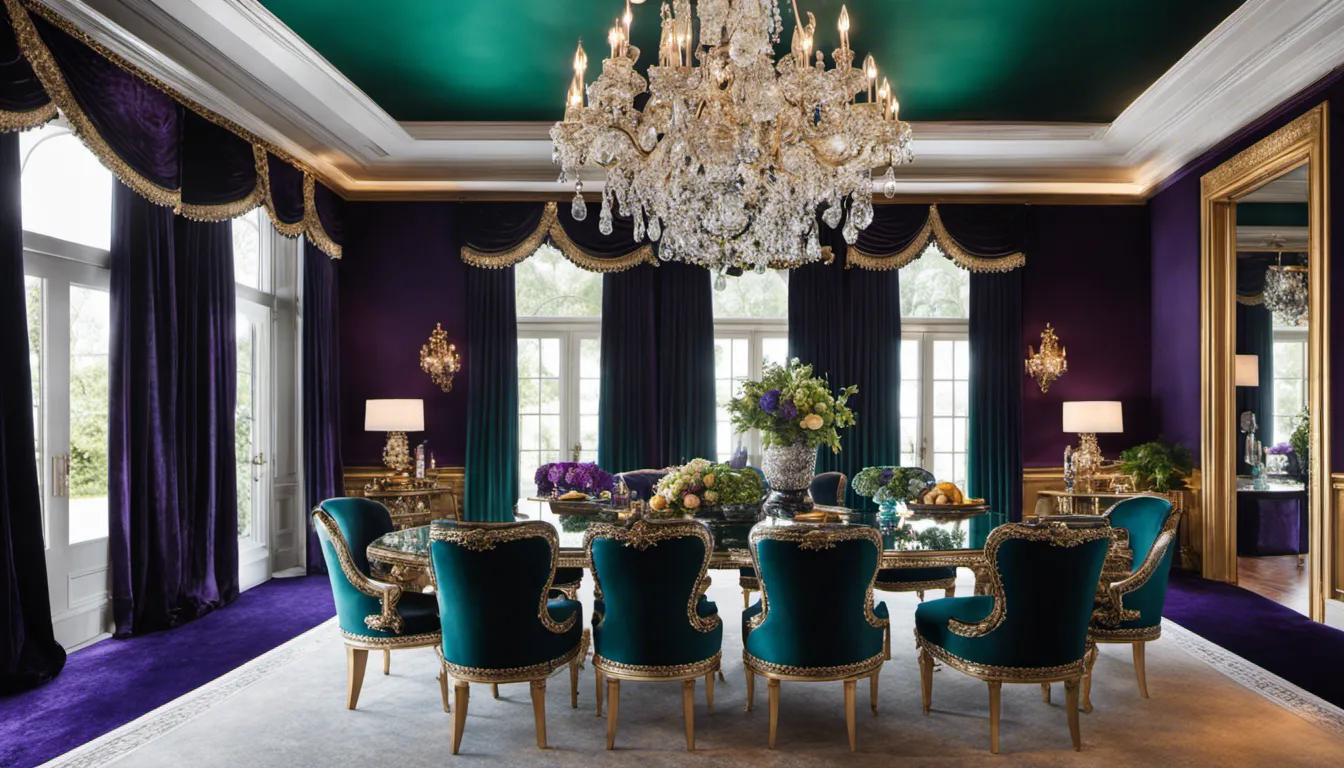 Underwater Fantasy:
Dive into a mesmerizing underwater kingdom right in your dining room. Deep blue walls provide the backdrop while shimmering mermaid-scale accents add a touch of fantasy. A cascading chandelier reminiscent of ocean waves immerses diners in a surreal aquatic world, making every meal feel like an underwater adventure.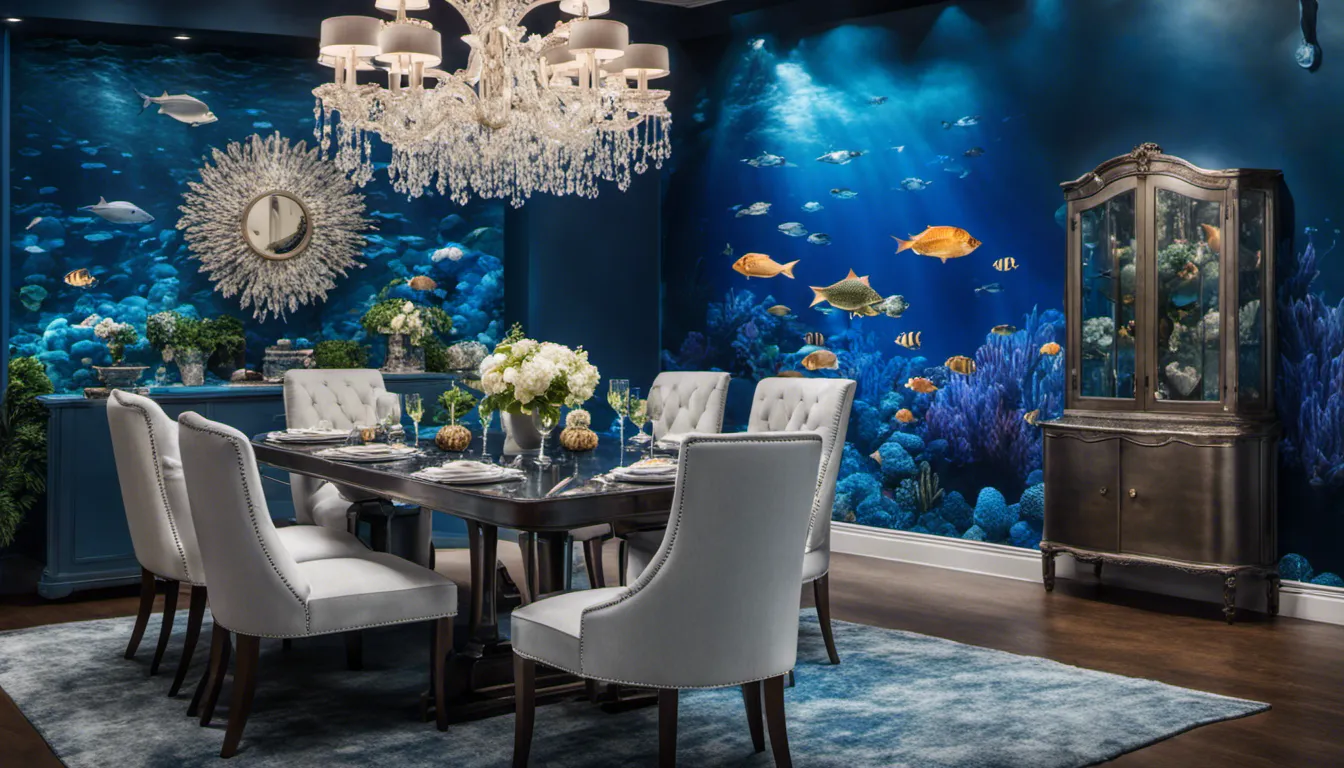 Whichever design captures your imagination; these dining room interior ideas offer inspiration to transform your space into a captivating and unique haven for dining, entertaining, and creating cherished memories. Your dining room can be more than just a place to eat – it can be a canvas for your creativity and a reflection of your personal style.