Best Creative Ideas For Boat Interior Design
When it comes to boat interior design, there's a world of creative possibilities waiting to be explored. From classic nautical elegance to futuristic underwater havens, the designs can transport passengers to different realms while cruising the open waters. In this article, we'll delve into some of the best creative ideas for boat interior designs, complete with AI-generated images to spark your imagination.
Sophisticated Onboard Library
Imagine an onboard library that's more than just a collection of books. With elegant bookshelves, cozy reading nooks, and maritime-themed literature, this design invites passengers to immerse themselves in a world of words and adventure.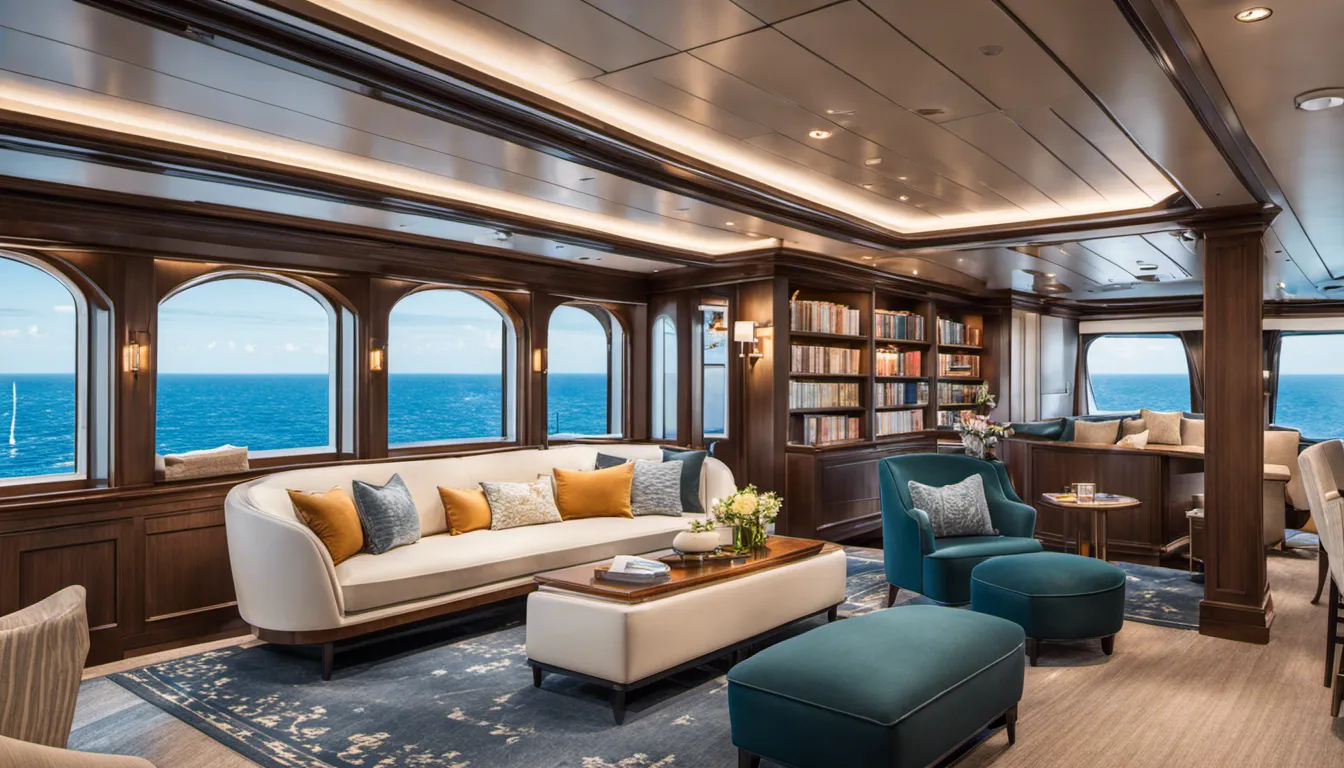 Whimsical Marine Realm
Embrace your imagination by designing an interior filled with fantastical creatures, mythical sea creatures, and playful elements that transport passengers to a whimsical marine realm. Let your creativity run wild and create a truly unique and enchanting atmosphere.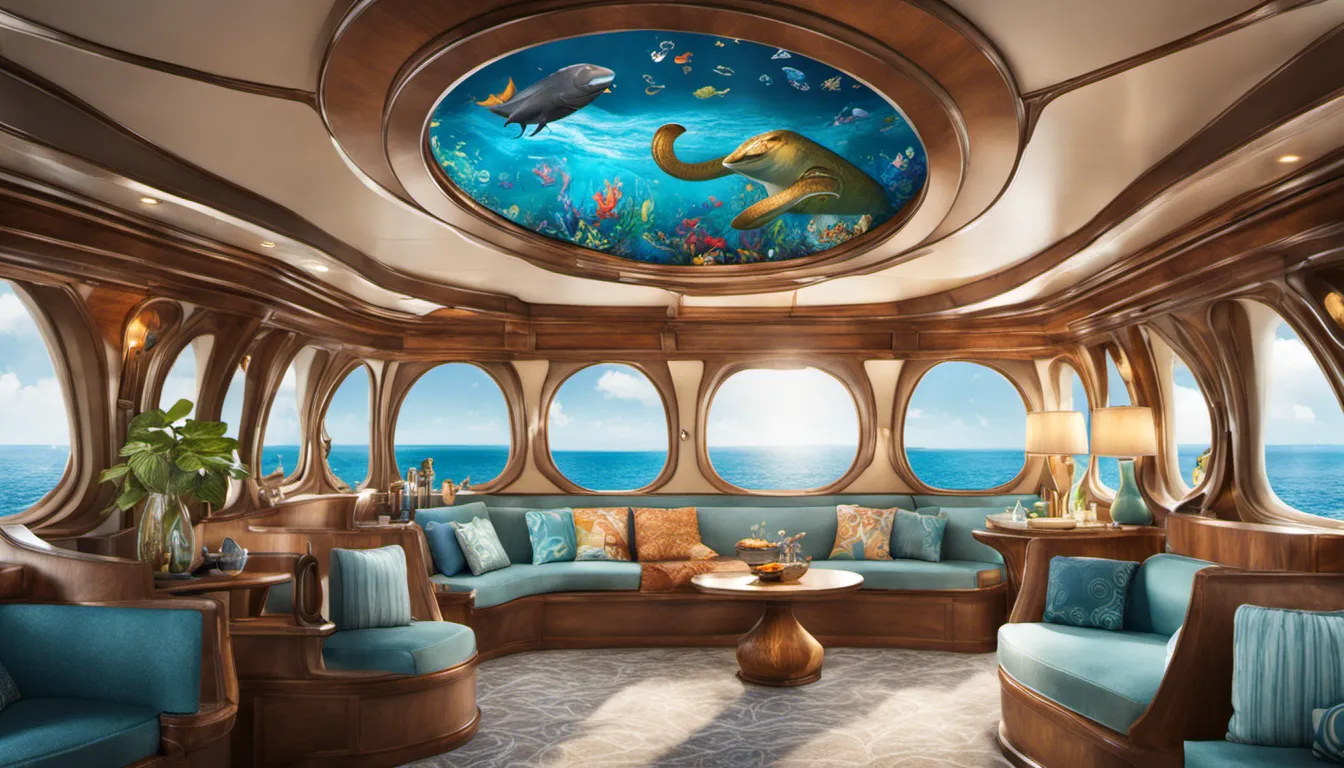 Vintage Maritime Expedition
Take passengers back in time with a vintage-inspired interior reminiscent of a classic maritime expedition. Incorporate antique decor, aged maps, and rugged charm to capture the essence of historical seafaring adventures.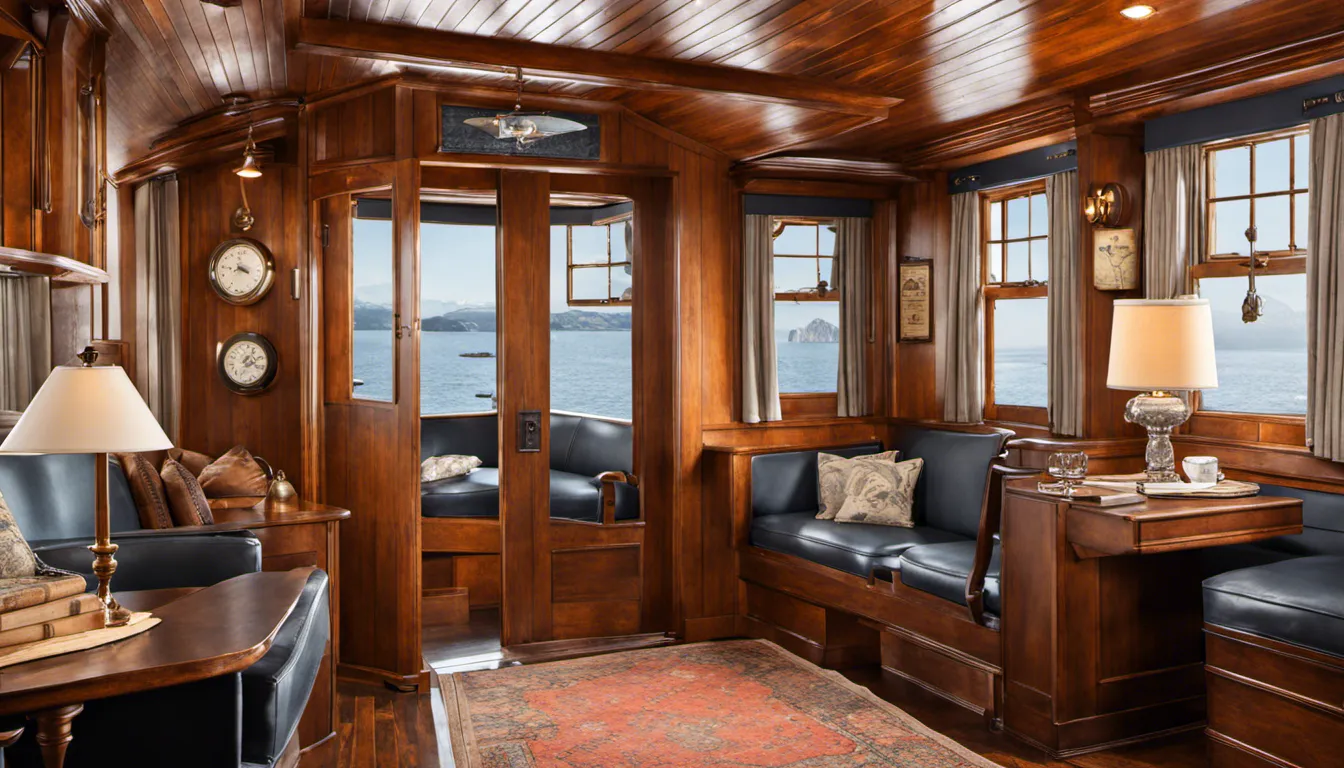 Futuristic Underwater Oasis
Dive into the future with a boat interior that mimics the enchanting beauty of the underwater world. Think holographic displays, biomimetic architecture, and an otherworldly ambiance that transports passengers to an aquatic utopia.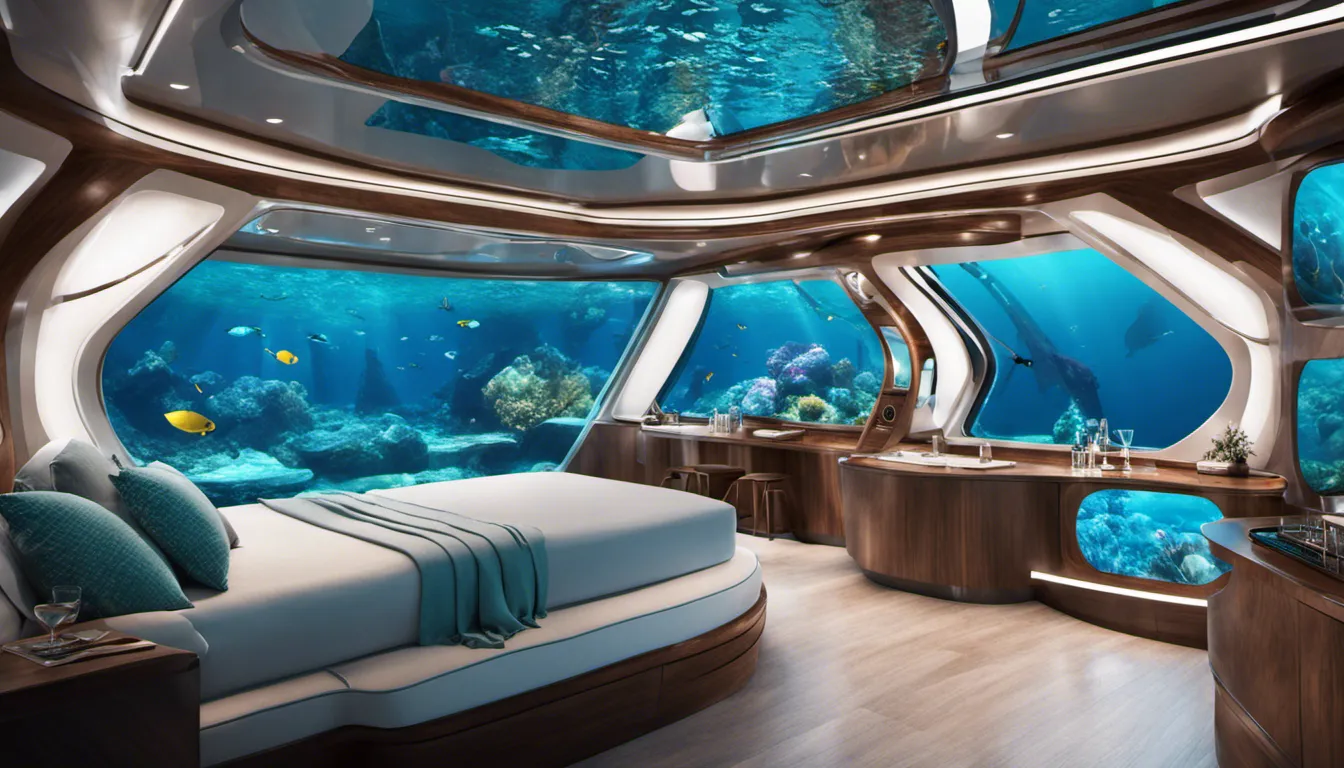 Personal Library Haven
Feature a boat interior that caters to bookworms and literary enthusiasts. Built-in bookshelves, cozy reading corners, and soft lighting create a personal library where passengers can escape into their favorite novels while enjoying the serenity of cruising.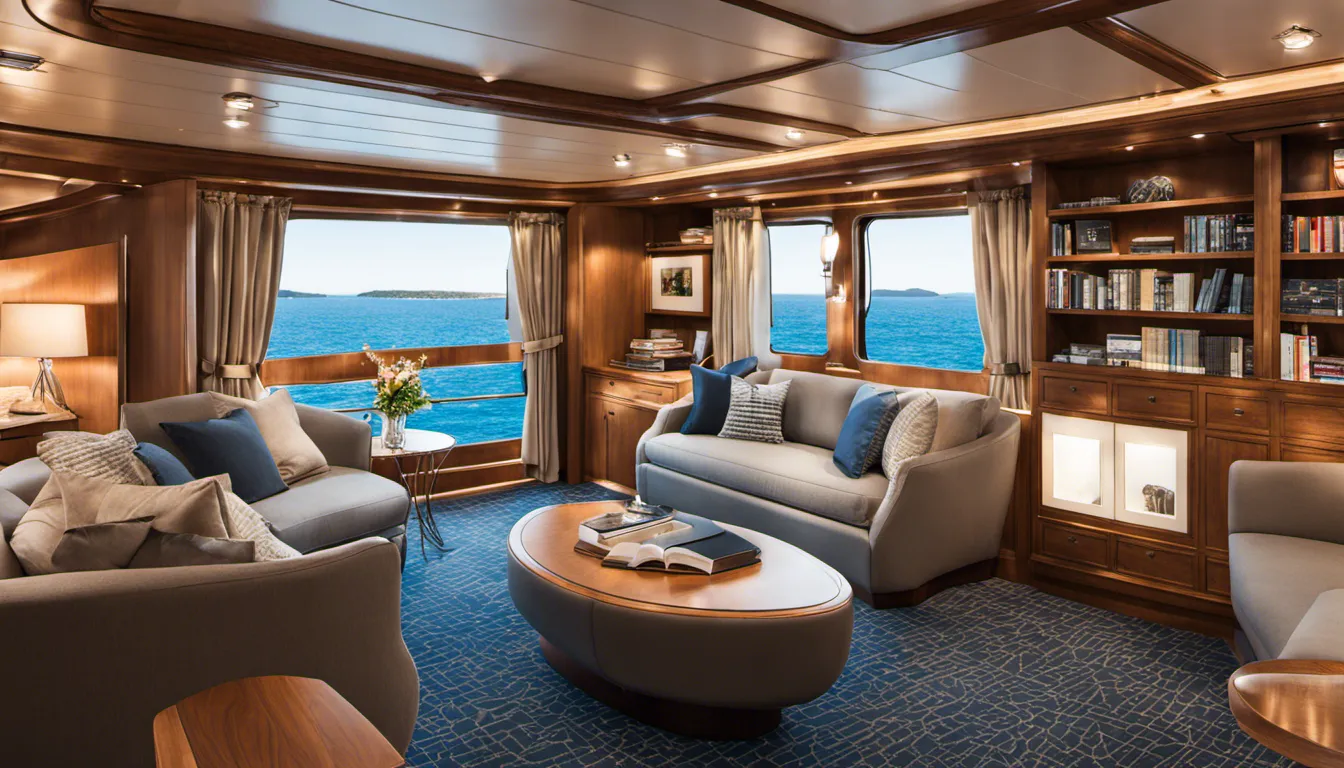 Sustainable Sanctuary
Showcasing a commitment to sustainability, this interior design uses reclaimed materials, energy-efficient lighting, and eco-conscious furnishings to create a harmonious space that respects the environment without compromising on style.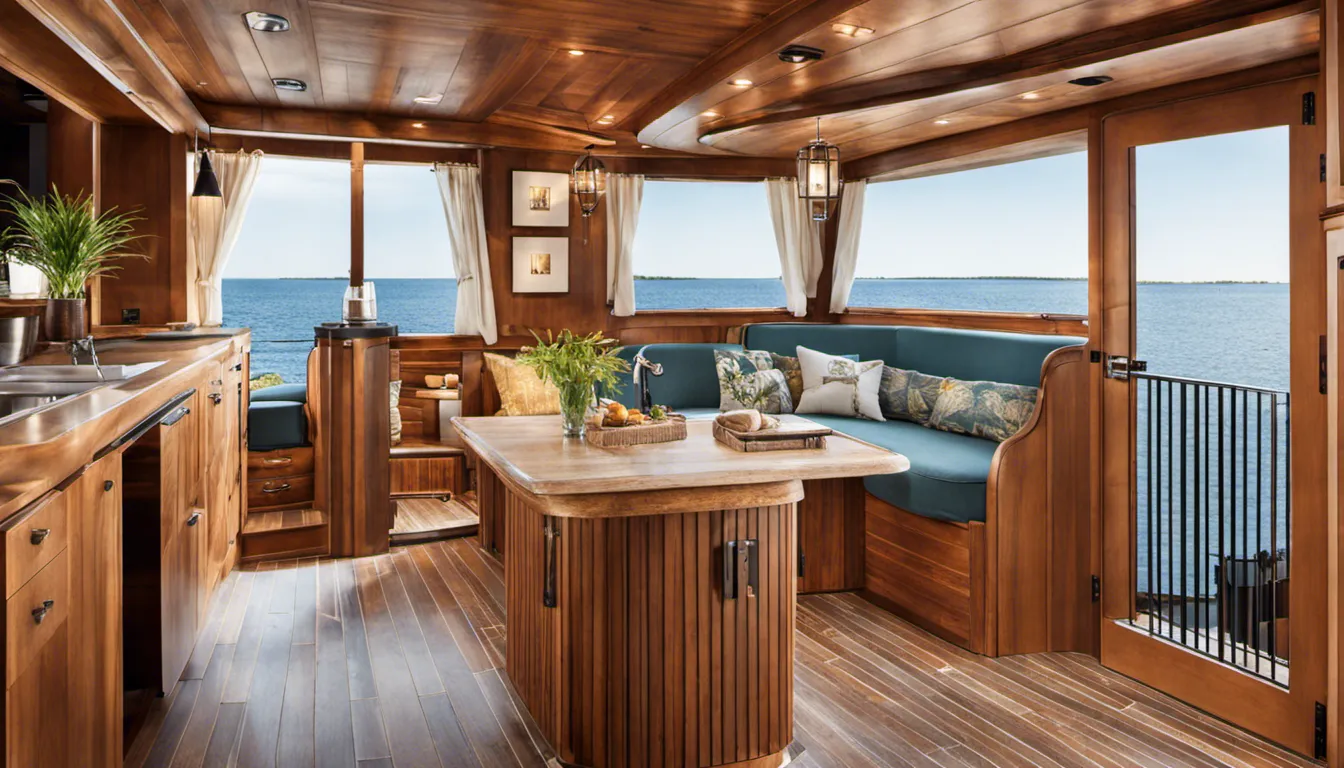 Modern Maritime Retreat
Highlight sleek and minimalist boat interior design with clean lines, glass surfaces, and contemporary furniture. This modern maritime vibe brings together luxury and functionality in a seamless blend of form and function.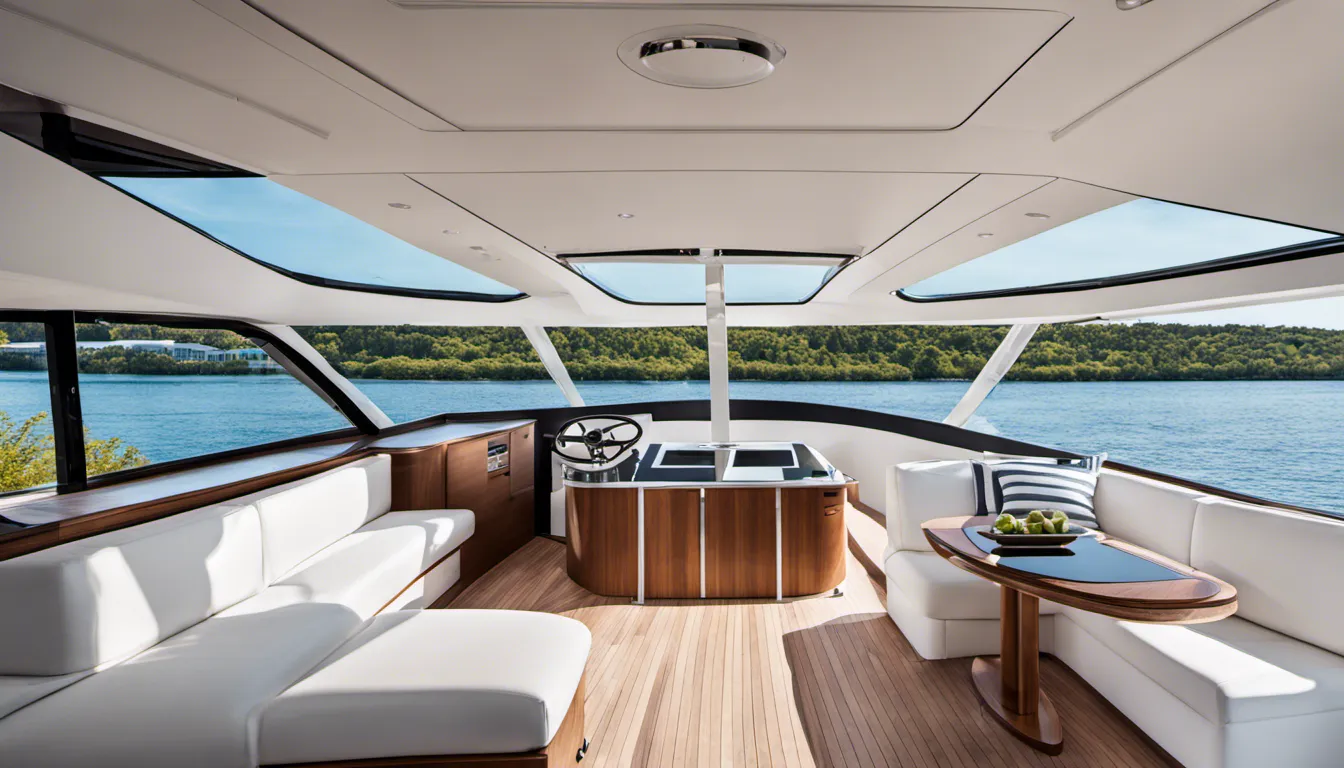 Classic Nautical Elegance
For those who appreciate timeless beauty, a boat interior inspired by classic nautical themes is the perfect choice. Rich mahogany wood, brass accents, and maritime artwork come together to create an atmosphere of refined elegance and seafaring tradition.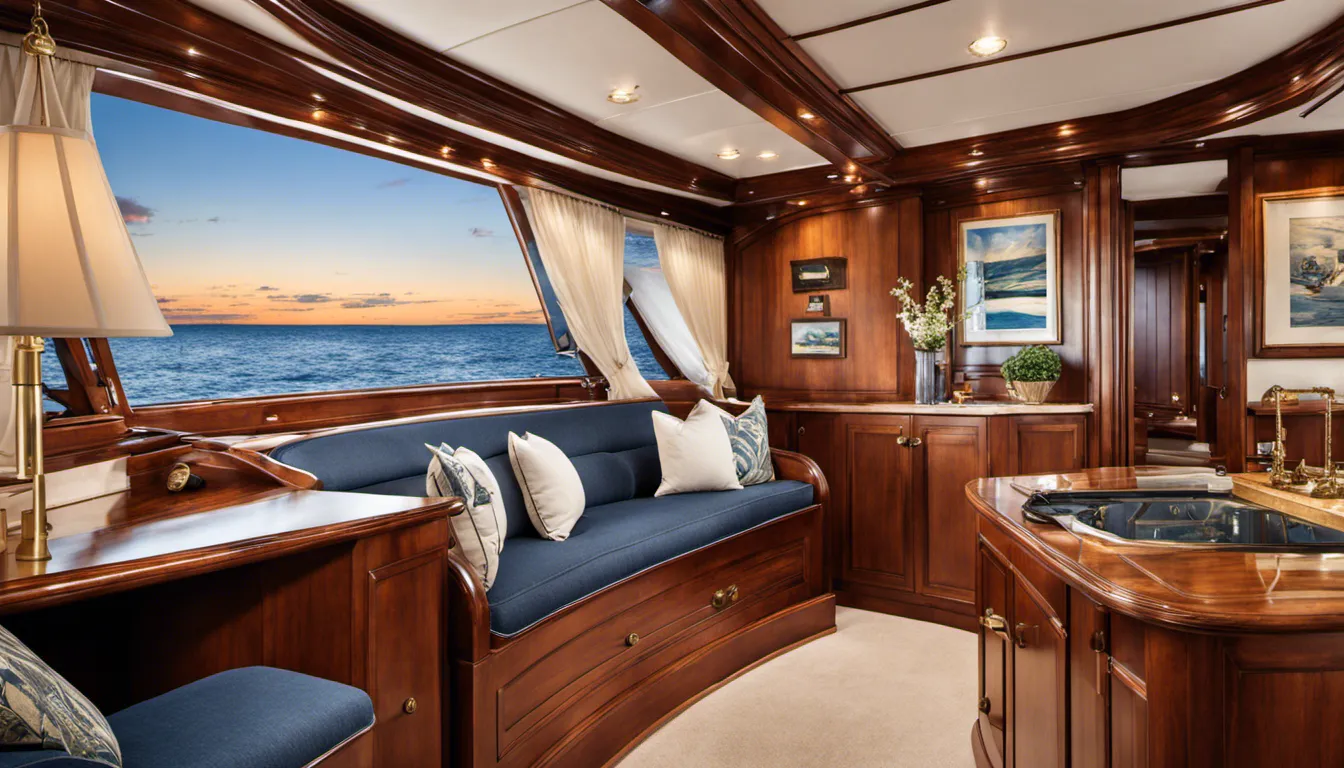 Conclusion:
As you embark on your journey to design the perfect boat interior, let these creative ideas and AI-generated images be your inspiration. Whether you're drawn to the charm of vintage expeditions or the allure of futuristic underwater worlds, there's a design concept that can turn your boat into a captivating masterpiece on the water.