Use Ai Image Generator To Design Cabin
When it comes to cabin interior design, the possibilities are as vast as the landscapes they are nestled within. Imagine blending the cozy comfort of a cabin with breathtaking natural surroundings, contemporary aesthetics, playful elements, sustainability, and luxurious touches. To spark your creativity, we've curated a list of eight enchanting cabin interior design ideas, accompanied by AI-generated imagery. Get ready to embark on a journey of inspiration that will transform your cabin retreat into a haven of style and comfort.
Embrace the Enchantment of Nature:
Create a cabin interior that seems to be an organic extension of the forest itself. Large windows flood the space with light and panoramic views, while an earthy color palette connects seamlessly with the outdoors.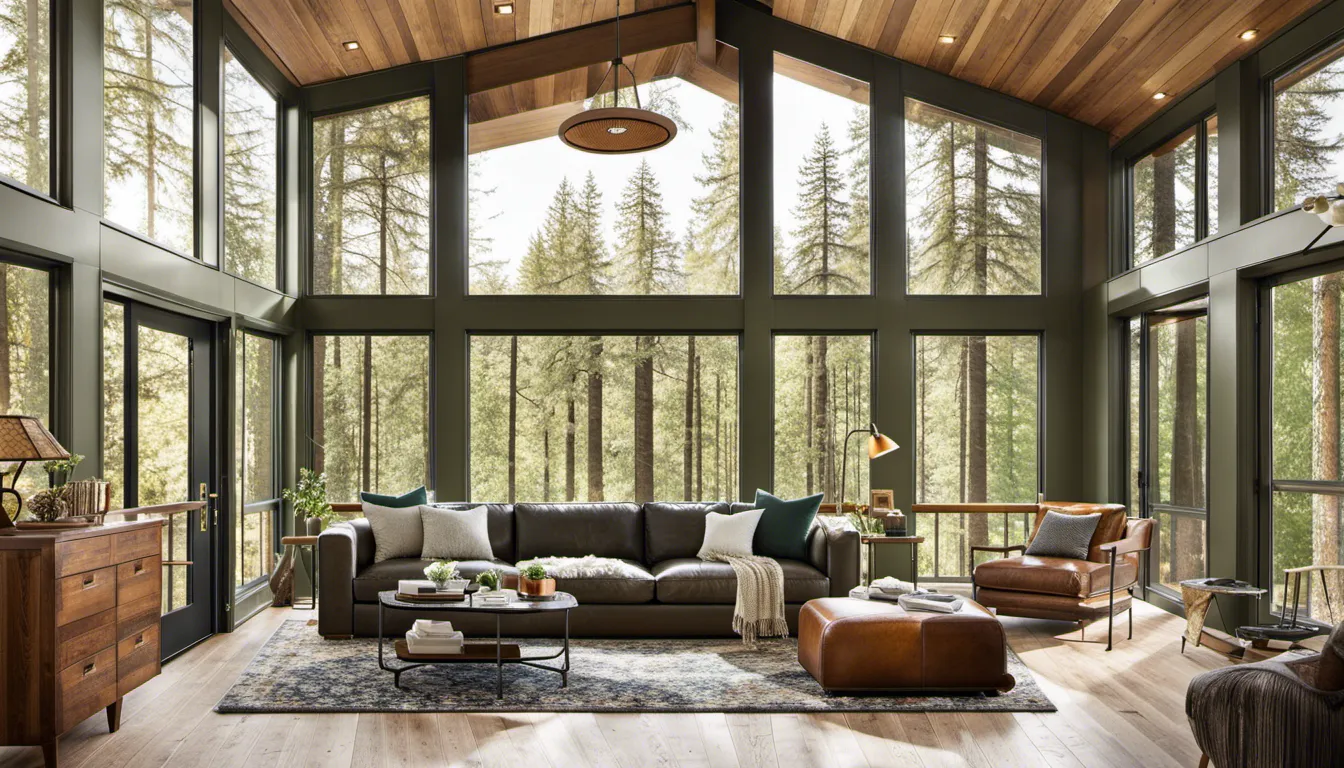 Modern Cabin Fusion:
Achieve a harmonious blend of contemporary design and rustic cabin elements. Think sleek furniture, neutral tones, and subtle textures, all while highlighting architectural features for a fresh and modern ambiance.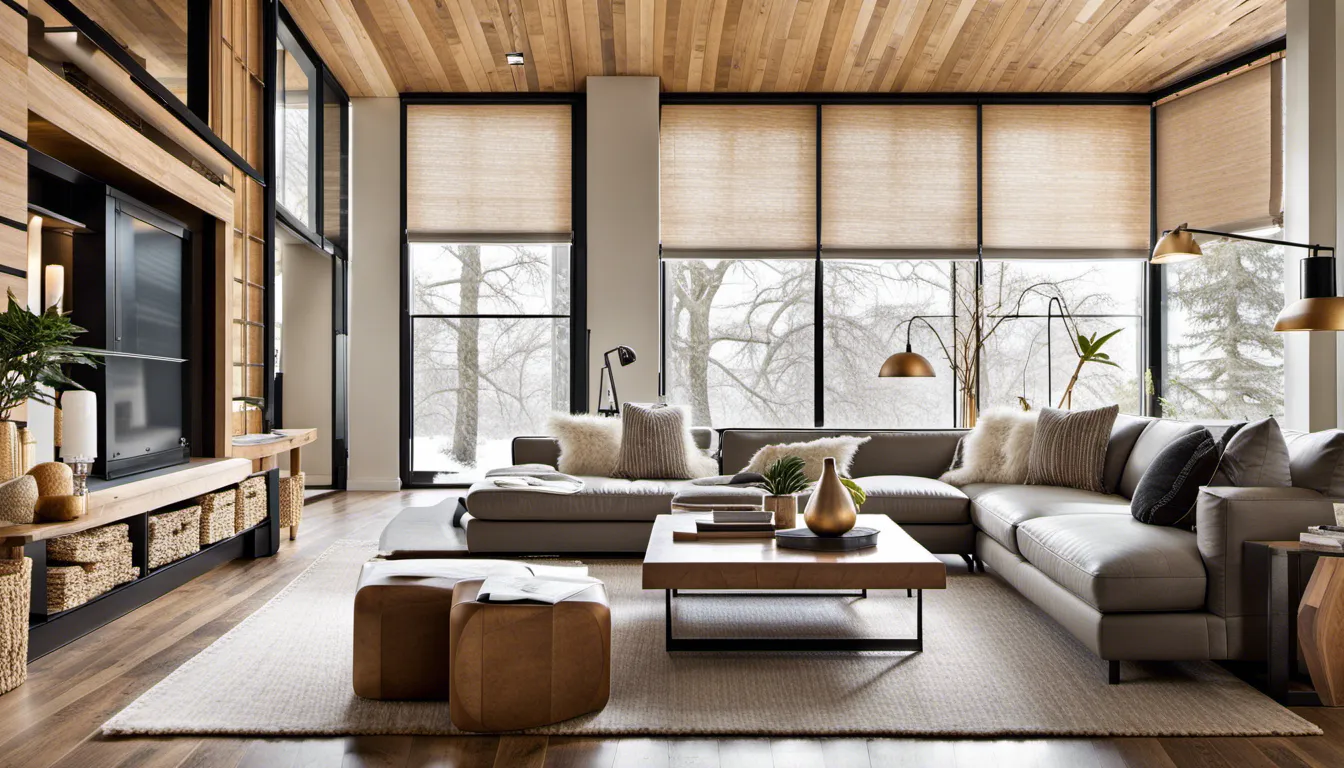 Whimsical Cabin Playland:
Infuse your cabin with a dash of whimsy using playful decor, hanging swings, fairy lights, and imaginative artwork. Experiment with unconventional furniture arrangements and bold colors to add a touch of magic.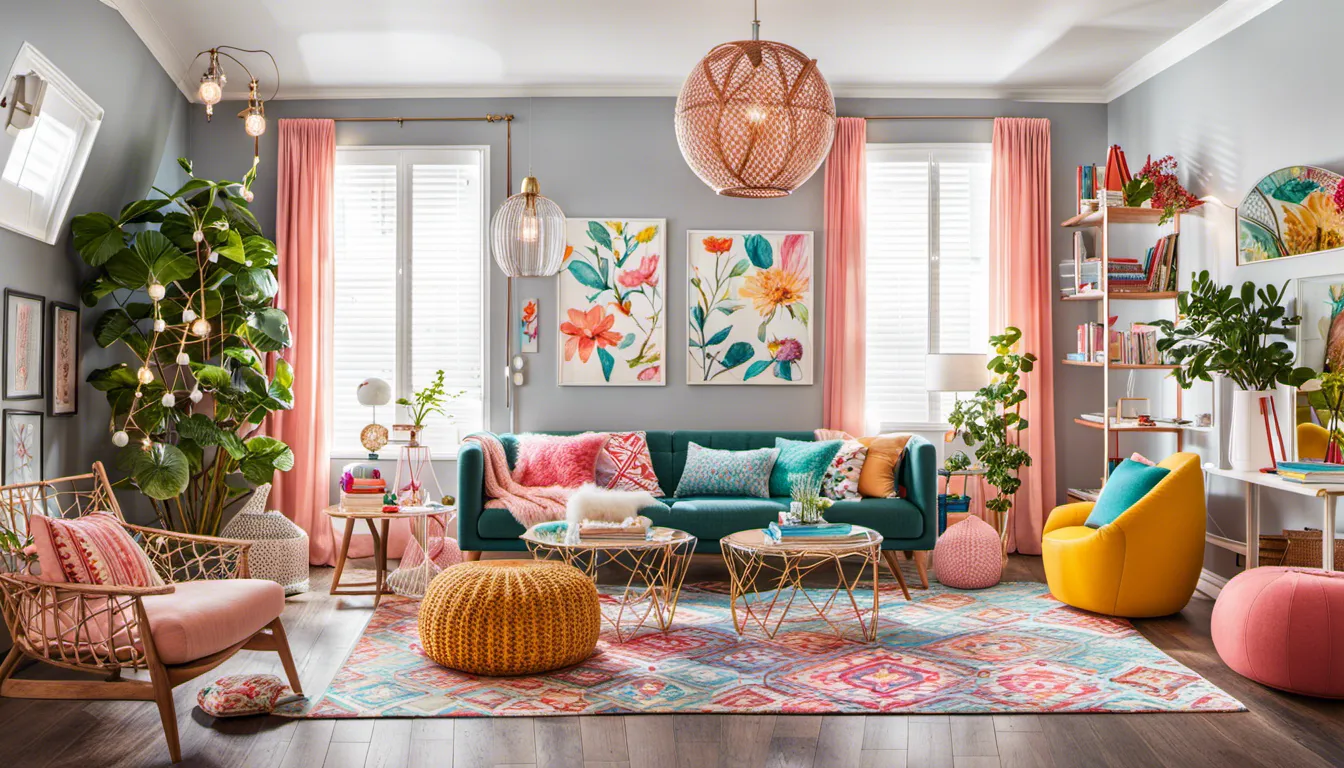 Eco-Friendly Haven:
Design your cabin with sustainability in mind by incorporating reclaimed materials, energy-efficient lighting, and indoor plants. Craft a space that's both visually appealing and environmentally conscious.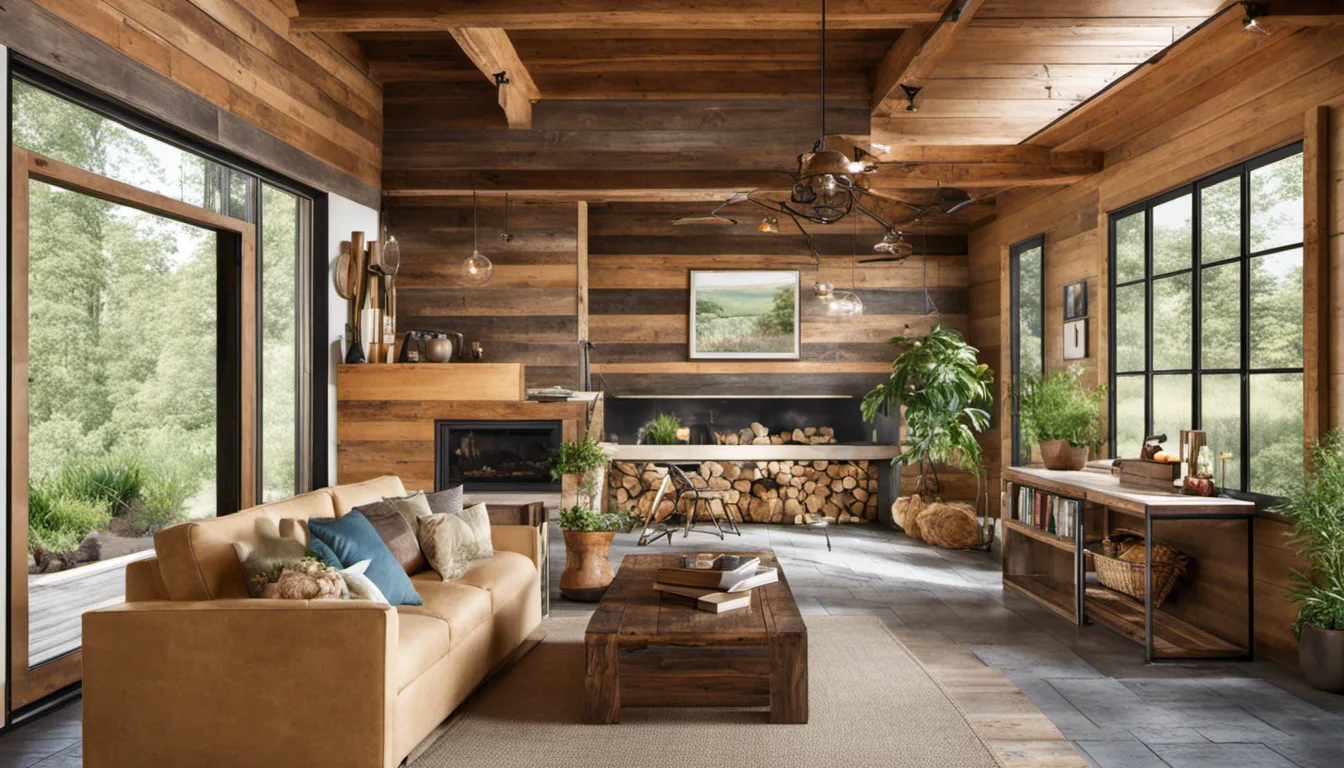 Mid-Century Cabin Elegance:
Merge mid-century modern design with rustic cabin aesthetics. Combine clean lines, natural materials, and iconic furniture pieces for a timeless yet contemporary feel.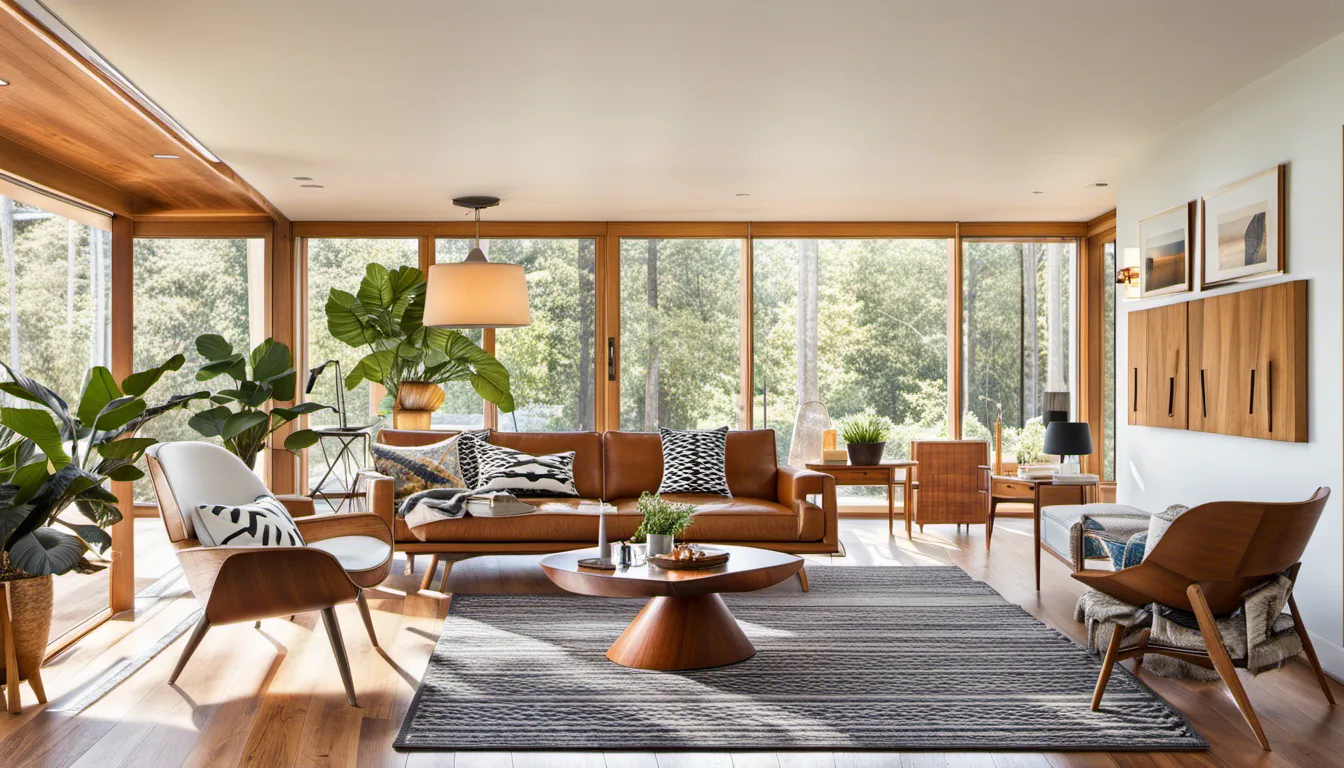 Luxurious Mountain Lodge:
Elevate your cabin interior to luxurious heights with plush furnishings, rich textures, and deep colors. Picture leather sofas, faux fur throws, and oversized artwork for a lavish mountain lodge atmosphere.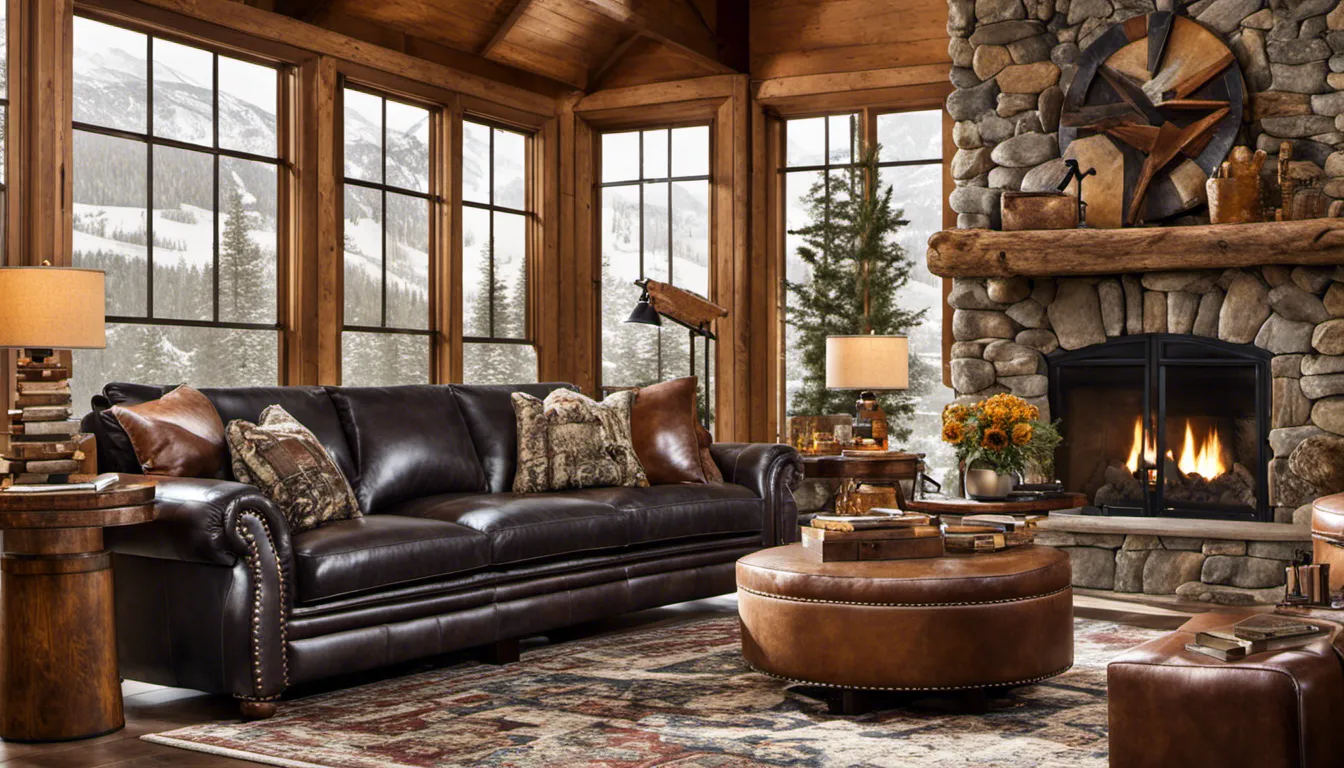 Minimalistic Serenity:
Opt for a clean and clutter-free cabin ambiance with sleek furniture, neutral colors, and minimalistic decor. Natural materials like wood and stone enhance the elegance of the space.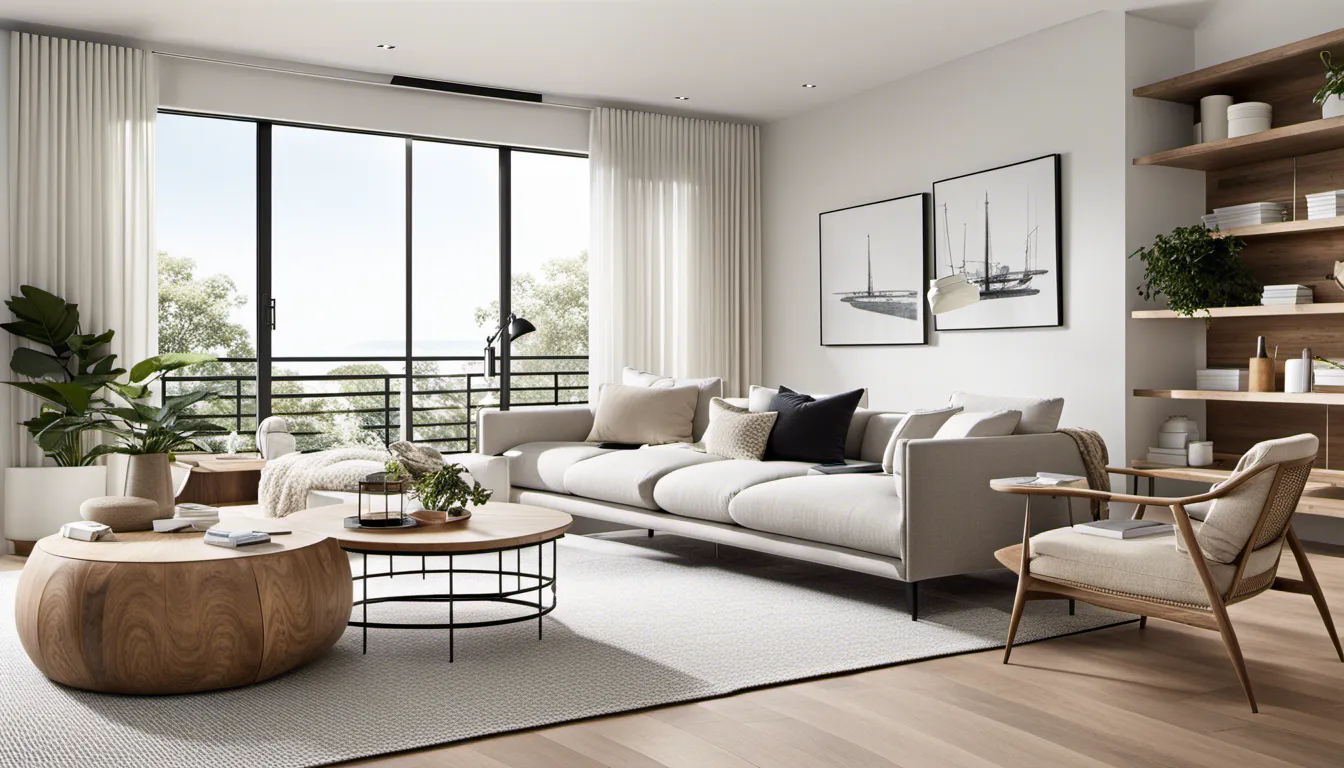 Rustic Charm Redefined:
Capture the rustic charm of a cabin with exposed wooden beams, vintage furniture, cozy textiles, and warm lighting. Use earthy tones to create a warm and inviting atmosphere.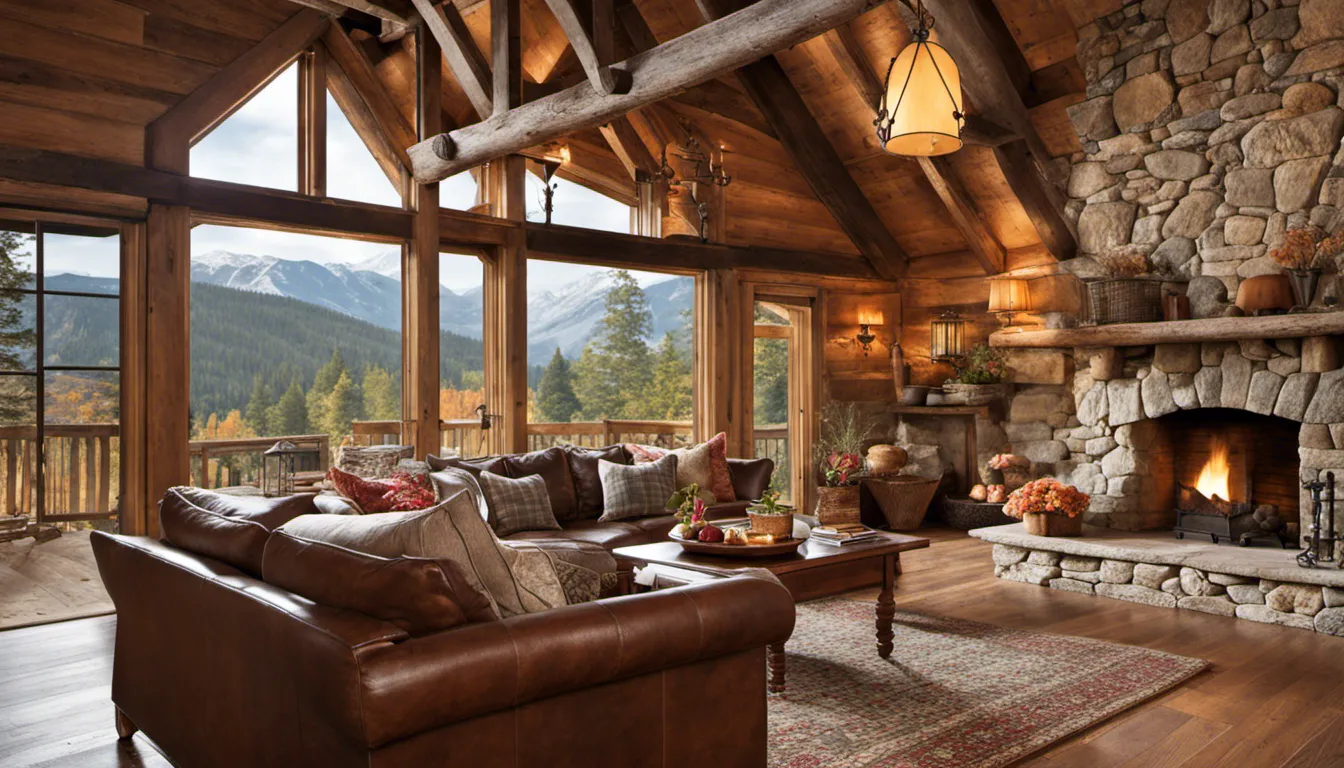 Conclusion:
These eight cabin interior design ideas showcase the diverse ways you can transform your cabin into a retreat that resonates with your personal style and the beauty of nature. Whether you prefer a contemporary fusion, whimsical playfulness, or eco-friendly sustainability, these concepts offer endless inspiration. Pairing each idea with AI-generated imagery brings these designs to life, making it easier than ever to envision your dream cabin interior. So, let your creativity flow and embark on the journey of crafting a cabin space that's truly your own.