How To Use Ai for Interior Designs
Bedroom is a personal sanctuary, a reflection of your style and comfort. Whether you're drawn to rustic charm, industrial edginess, coastal tranquility, or glamorous elegance, this listicle presents eight stunning AI-generated bedroom interior designs, each accompanied by an image to spark your inspiration. Let's dive into these captivating ideas to transform your bedroom into a haven of your dreams.
Rustic Haven: Exposed Beams and Earthy Warmth
Create a cozy escape with exposed wooden beams, a reclaimed wood accent wall, and a warm earthy color palette. The addition of wool blankets, faux fur rugs, vintage-inspired furniture, and iron light fixtures completes the rustic charm that exudes comfort and relaxation.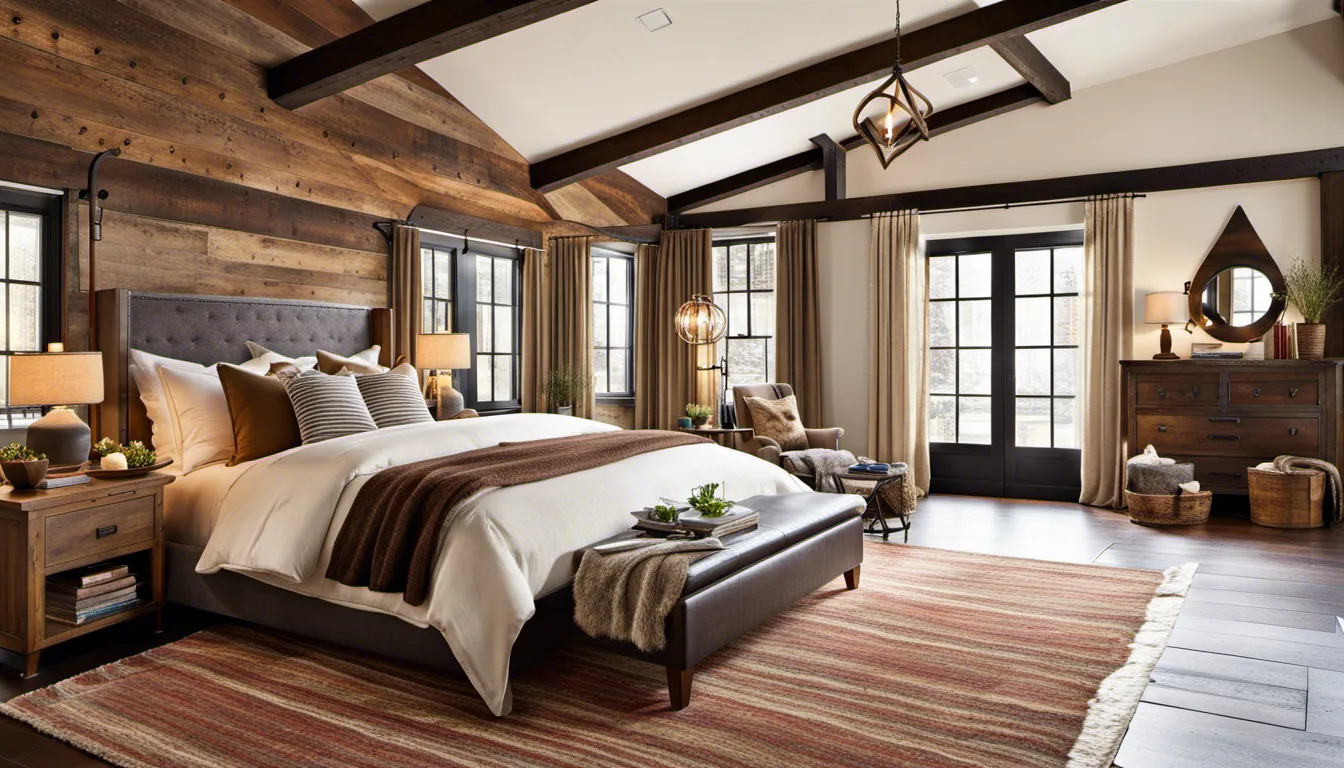 Industrial Chic: Raw Elements and Edgy Accents
Infuse industrial allure with brick walls, metal accents, and distressed finishes. Opt for minimalistic furniture and pendant lights with Edison bulbs to achieve an authentic industrial atmosphere that balances ruggedness with modernity.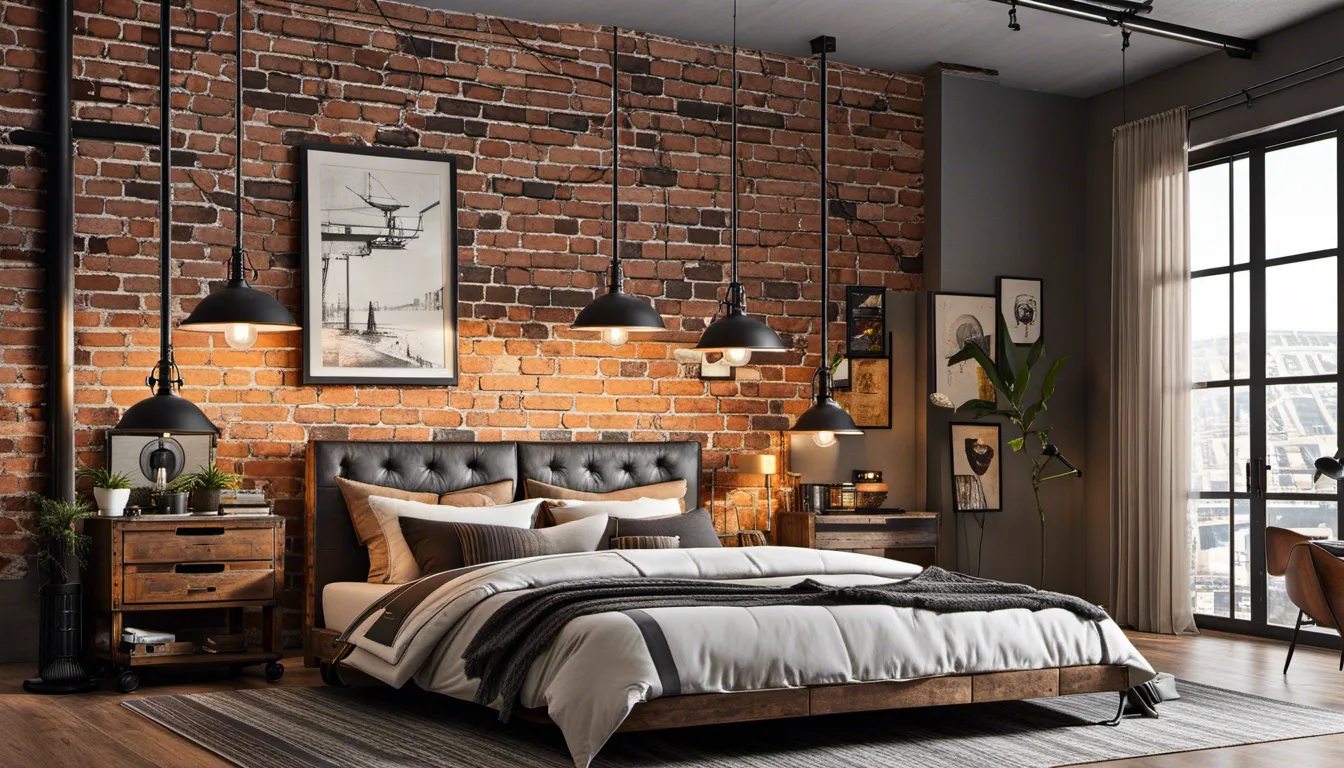 Coastal Serenity: Soft Blues and Natural Textures
Embrace the tranquility of the beach with soft blues, sandy neutrals, and natural textures like wicker, rattan, and seagrass. Hang ocean-inspired artwork to complete the coastal atmosphere that invokes relaxation and serenity.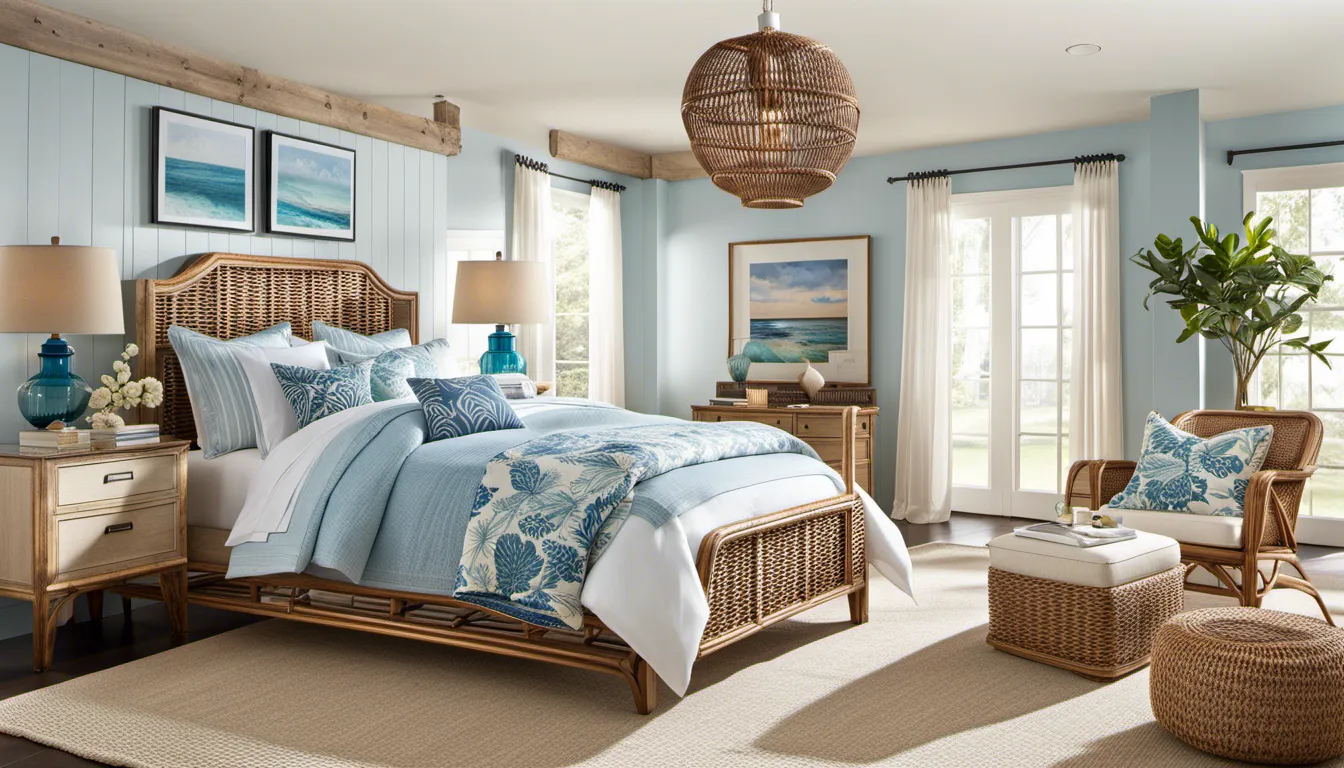 Vintage Glamour: Luxurious Velvet and Crystal Accents
Transform your bedroom into a glamorous haven with luxurious fabrics like velvet and satin. Incorporate ornate mirrors, crystal accents, and a statement chandelier as the centerpiece for an opulent and timeless vintage charm.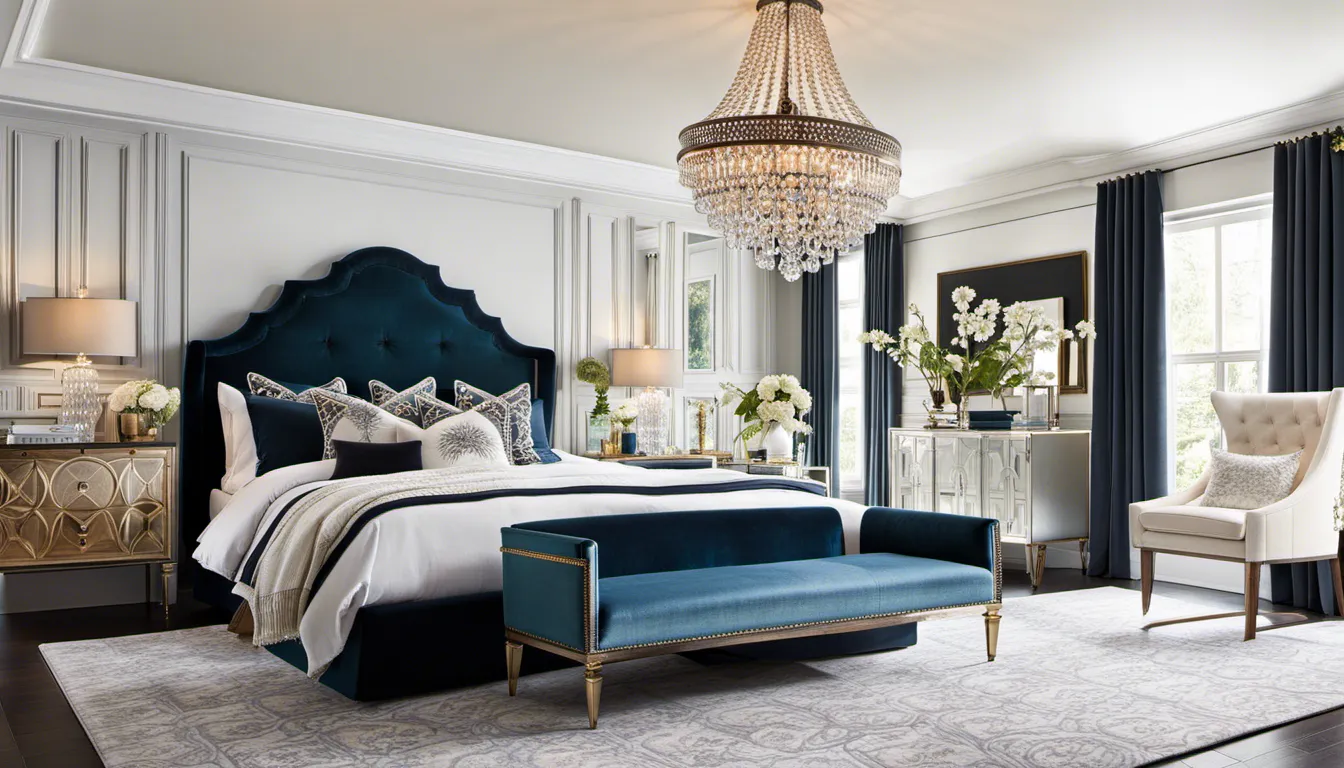 Sleek Innovation: Modern Monochromatic Edge
Embrace modernity with sleek lines, monochromatic colors, and innovative LED lighting. Incorporate smart home features and space-saving furniture for a cutting-edge look that combines functionality with style.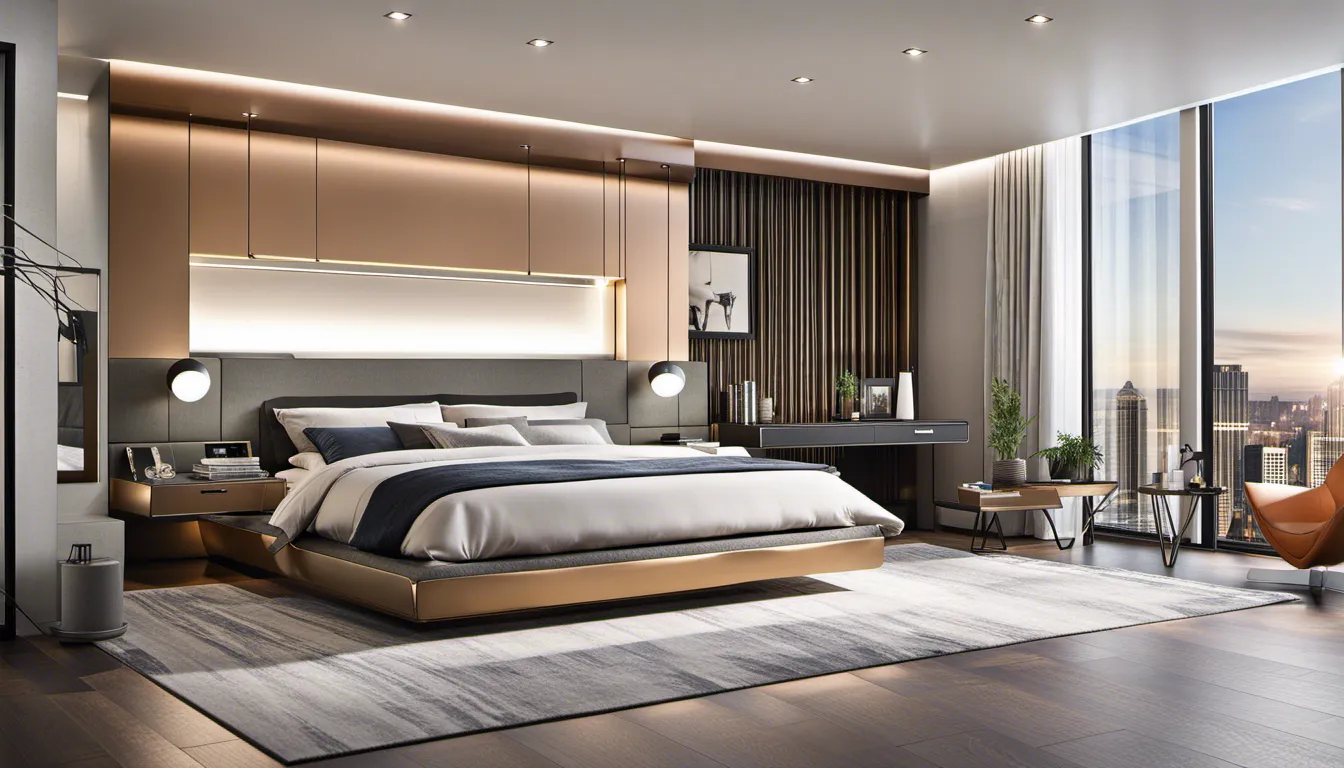 Scandinavian Bliss: Light and Airy Elegance
Channel Scandinavian design with a light and airy bedroom featuring a neutral color palette, natural wood elements, and functional furniture. Add sheepskin rugs and chunky knit blankets for warmth and texture in this serene retreat.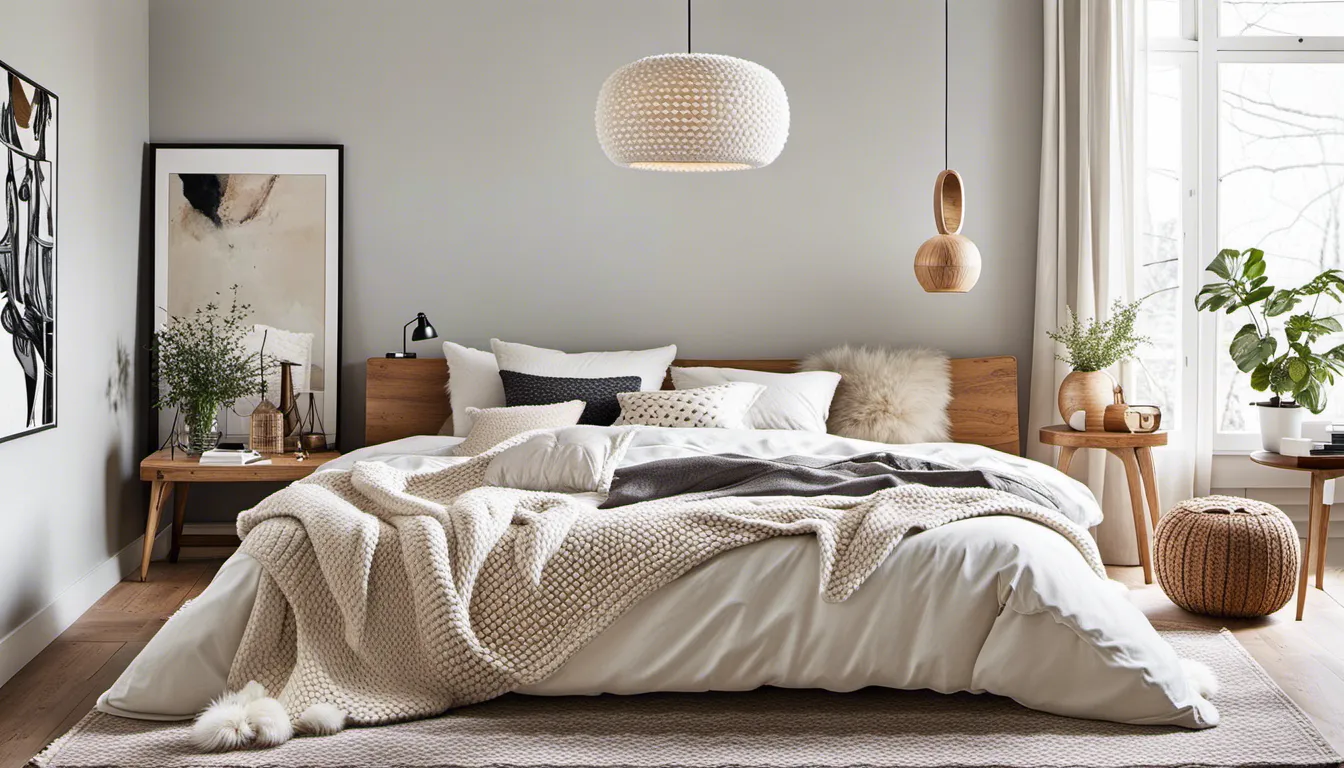 Sophisticated Monochrome: Elegance in Simplicity
Design a sophisticated bedroom with clean lines, metallic fiRegenerate Similar Image by Ainishes, and mirrored surfaces. Elevate the space with a crystal chandelier that exudes luxury and refinement.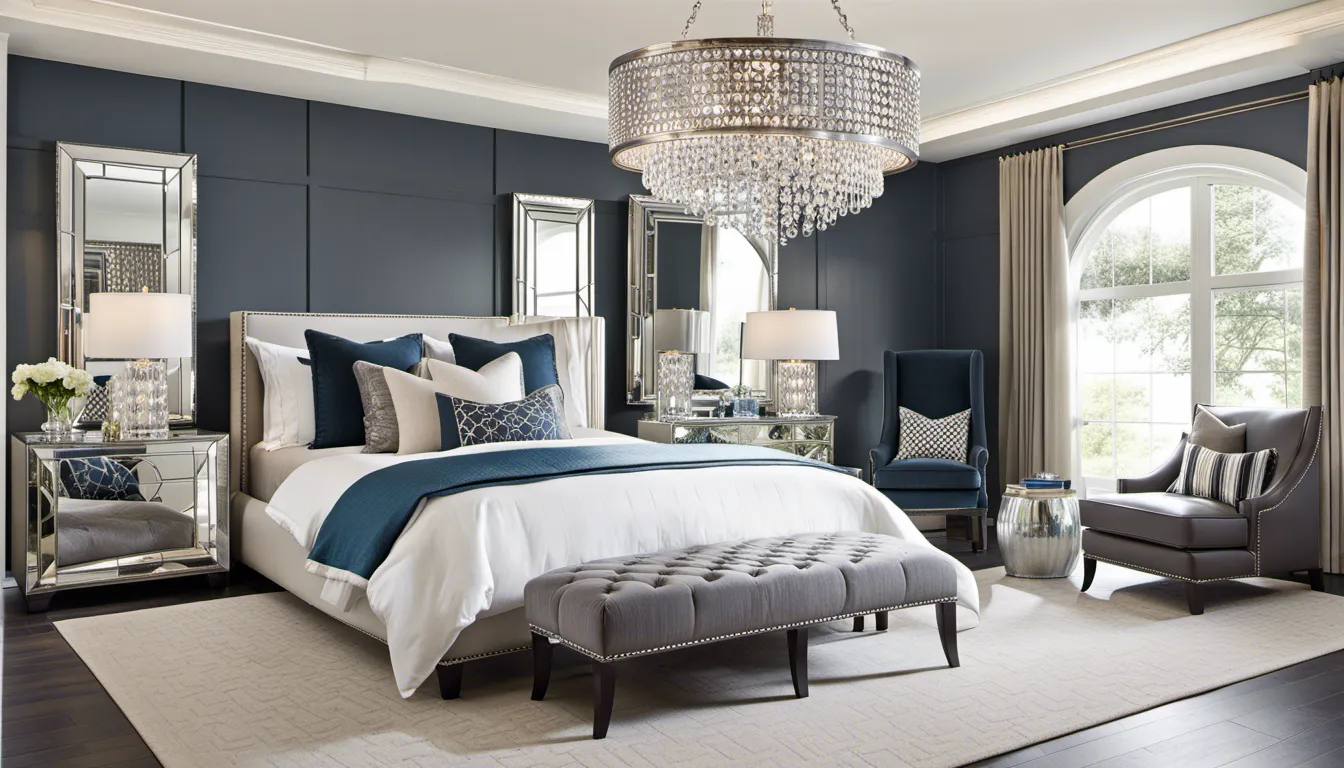 Boho Chic Retreat: Vibrant and Relaxed Ambiance
Infuse your bedroom with vibrant colors, layered textiles, and boho elements. Use rugs, tapestries, and pillows to create a cozy, relaxed vibe. Hang dreamcatchers, string lights, and plants to achieve the perfect boho atmosphere.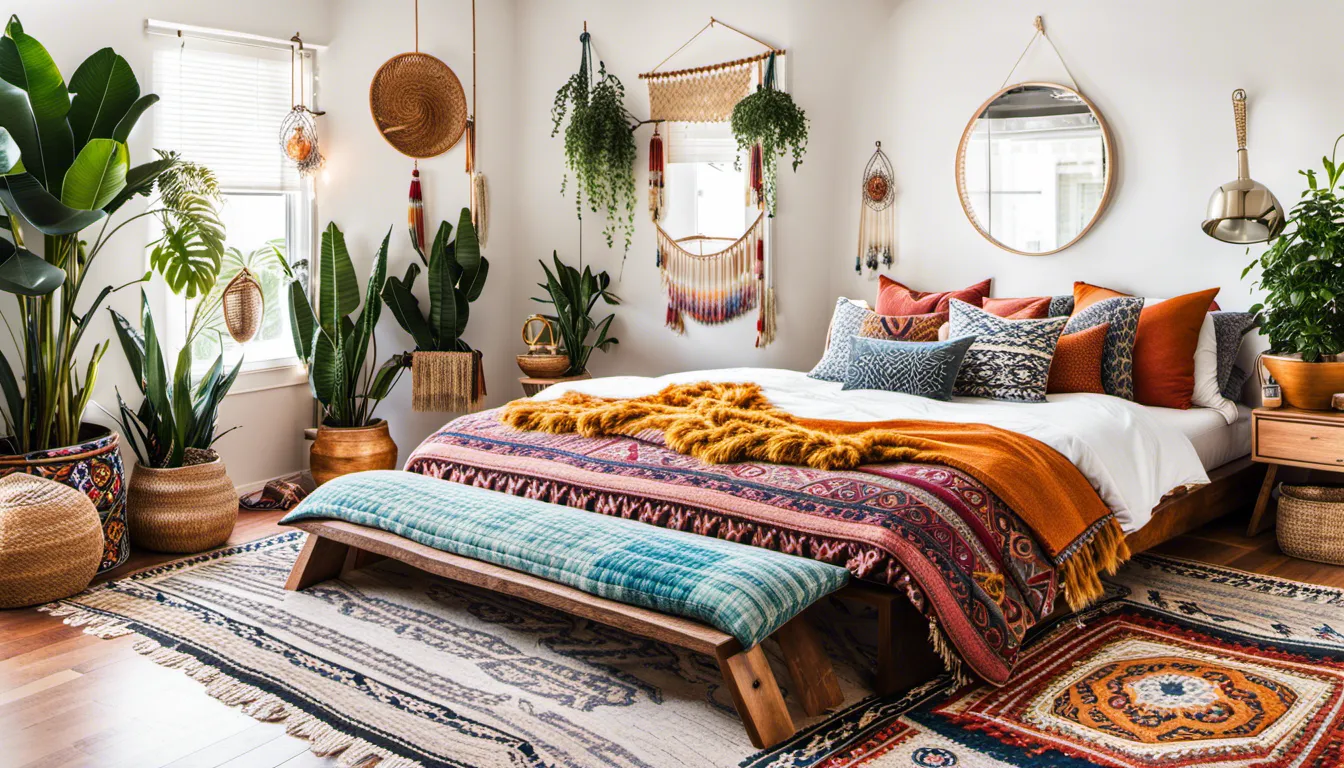 Conclusion:
With these diverse AI-generated bedroom interior designs, you have the tools to transform your personal space into a haven that reflects your unique style and personality. Whether you're drawn to rustic warmth, industrial edge, coastal tranquility, vintage glamour, modern innovation, Scandinavian elegance, monochromatic sophistication, or boho chic, let your imagination run wild and create a bedroom that truly speaks to you.