How to use Ai to generate bathroom design ideas
When it comes to home design, the bathroom is a space that often gets overlooked. However, it's a room where you start and end your day, so why not make it a place of comfort, beauty, and innovation? We've curated a list of 9 breathtaking bathroom interior design ideas that cater to various styles and preferences. Whether you're drawn to minimalism, vintage charm, futuristic aesthetics, or coastal tranquility, there's a design concept for everyone. To help you visualize these concepts, we've enlisted the power of AI-generated images. Let's dive into these inspirational designs that will elevate your bathroom into a true sanctuary.
Embrace Minimalist Elegance:
Concept: Clean lines, neutral tones, and hidden storage solutions create a sense of spaciousness.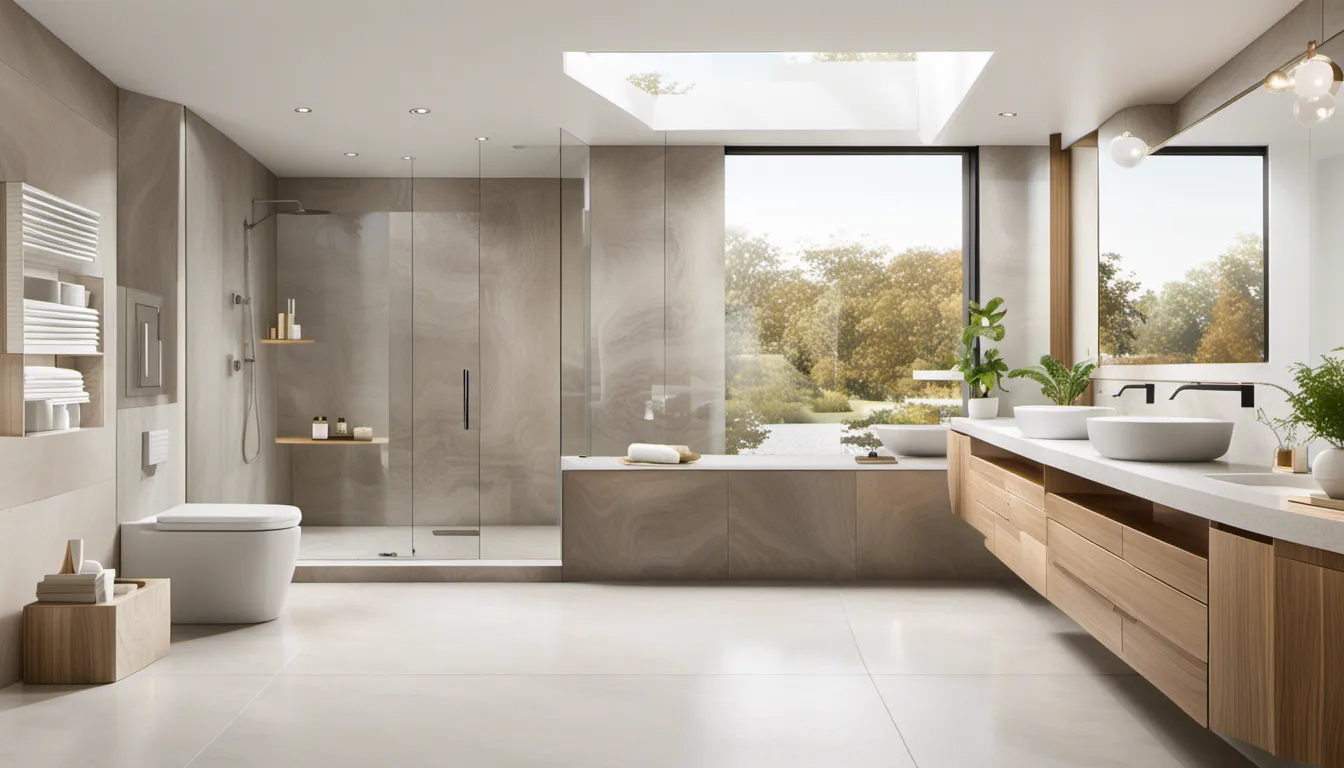 Description: Discover the beauty of simplicity as minimalist design elements transform your bathroom into a serene oasis. Think clutter-free surfaces, sleek fixtures, and clever storage solutions that promote a sense of calm and tranquility.
Modern Vintage Fusion:
Concept: Blend retro-inspired tiles, fixtures, and artwork with contemporary elements.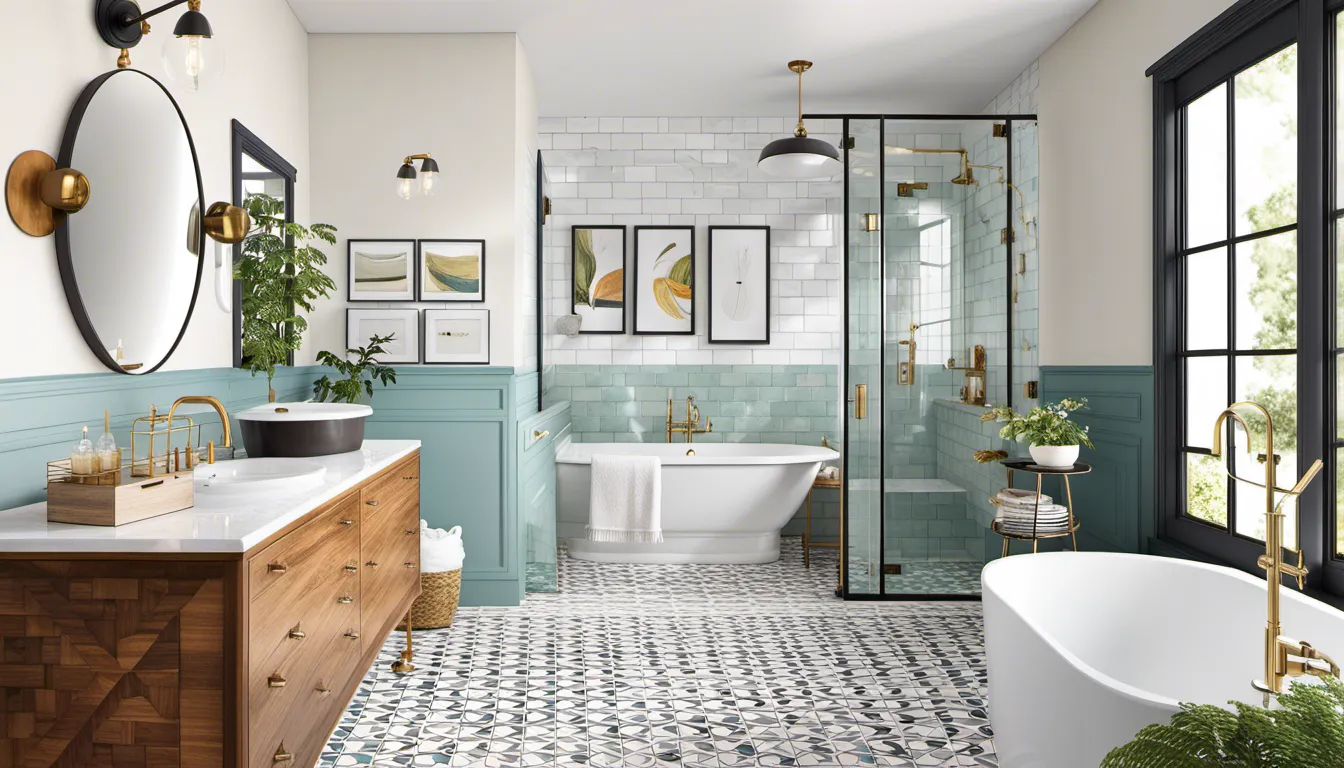 Description: Transport yourself to a charming blend of eras, where vintage aesthetics seamlessly merge with modern comforts. Picture vibrant retro tiles paired with modern fixtures and artwork, resulting in a space that's both nostalgic and fresh.
Luxurious Opulence:
Concept: Marble, mirrored surfaces, and crystal accents create an opulent ambiance.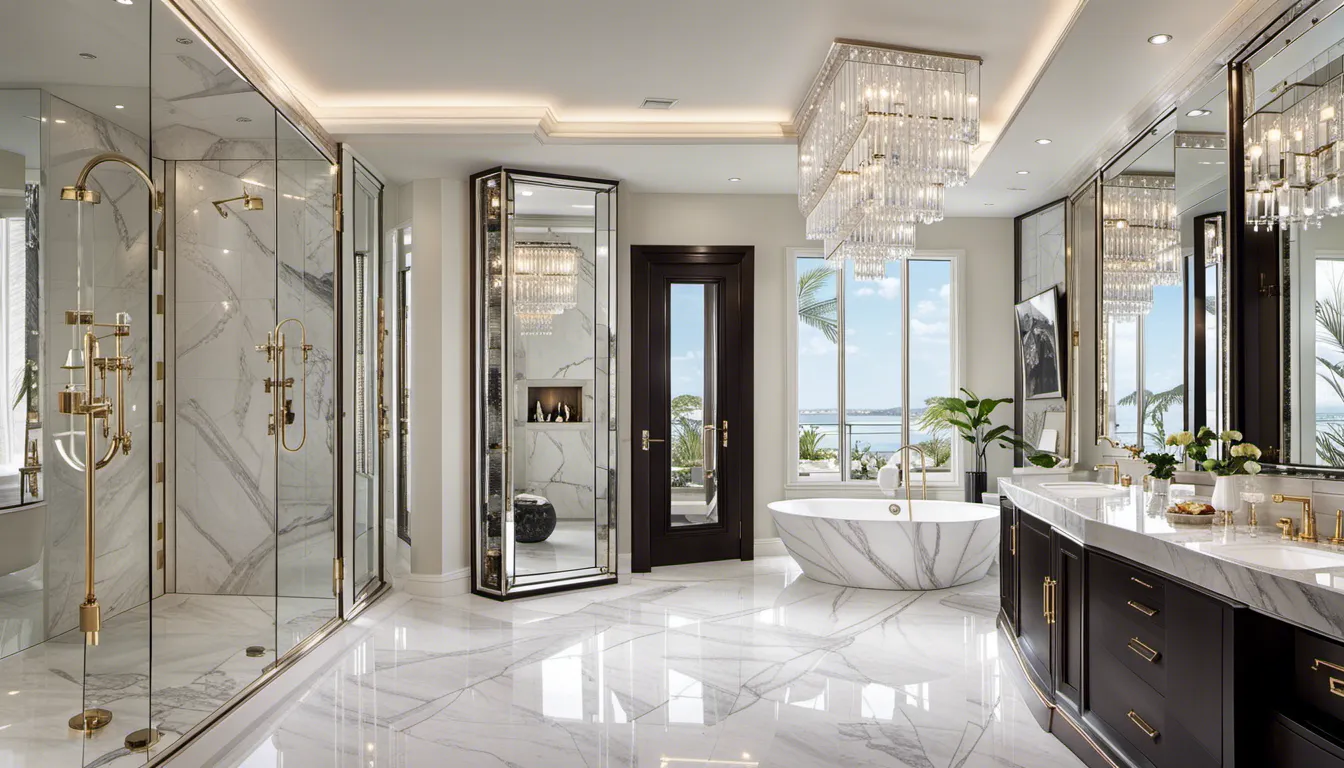 Description: Indulge in the lap of luxury with a bathroom that exudes sophistication. Imagine elegant marble surfaces, glamorous mirrored accents, and sparkling crystal details that add a touch of grandeur to your daily routine.
Desert Serenity:
Concept: Warm desert tones, cacti decor, and rustic materials evoke serenity.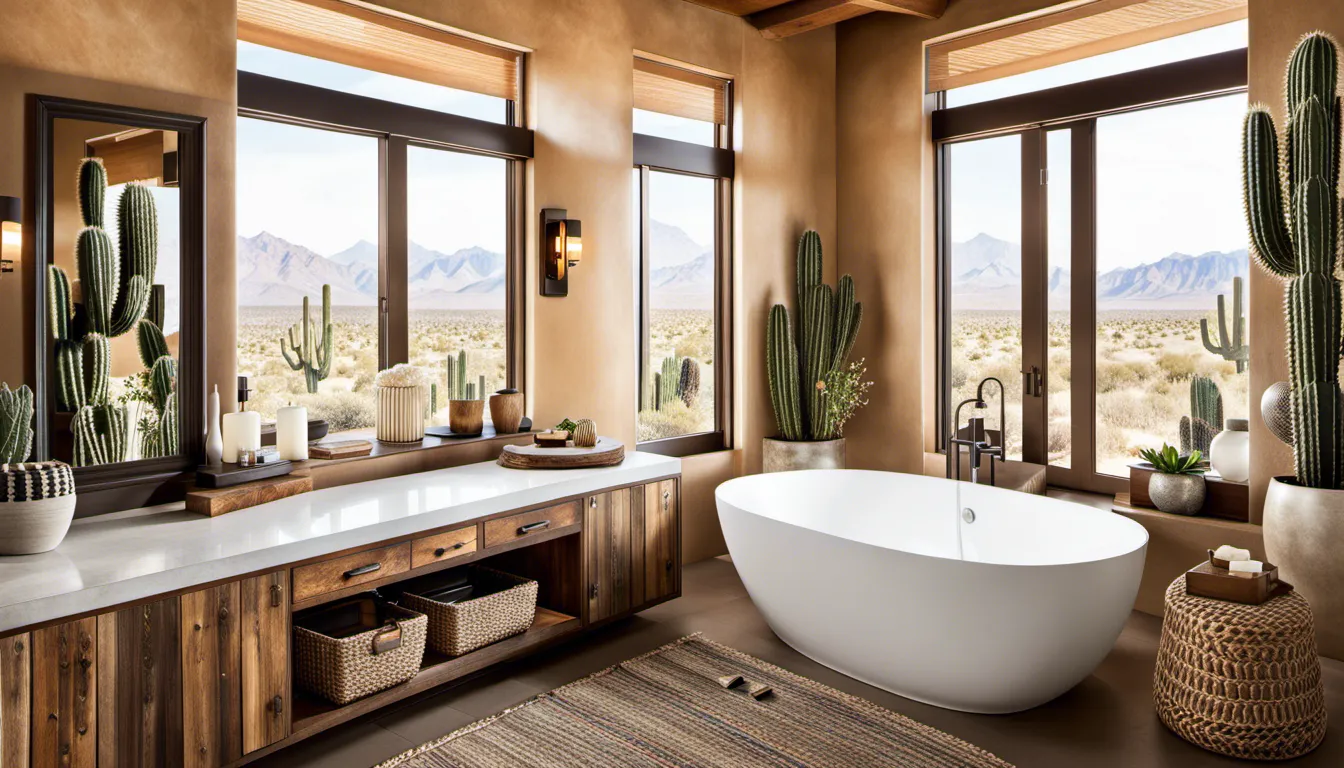 Description: Bring the tranquil allure of the desert into your bathroom with earthy tones, rustic textures, and subtle cacti decor. Immerse yourself in an oasis of calmness and mystique inspired by the desert's captivating beauty.
Futuristic Innovation:
Concept: Sleek lines, innovative lighting, and high-tech features create a minimalist future vibe.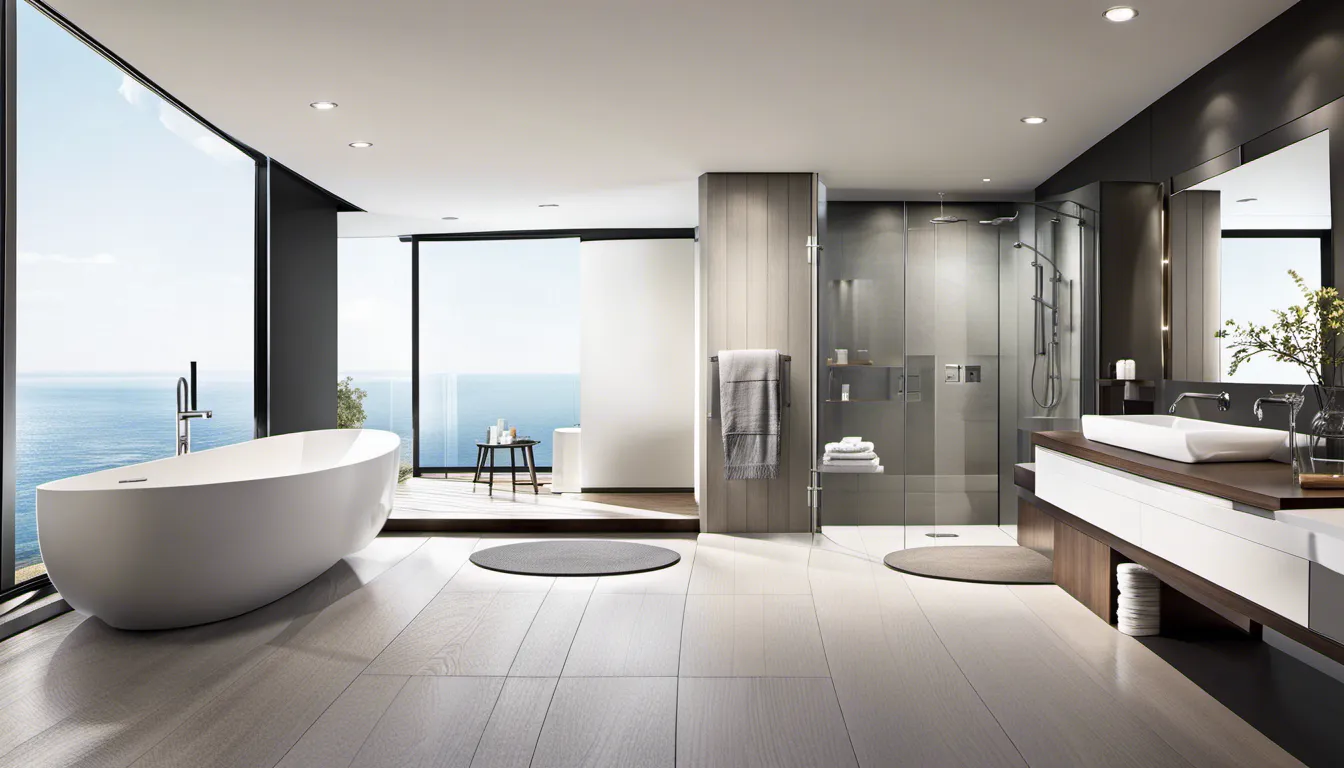 Description: Step into the future with a bathroom that seamlessly combines innovative technology and minimalist design. Think sleek lines, smart lighting solutions, and high-tech amenities that redefine modern living.
Coastal Haven:
Concept: Serene blue hues, textured accents, and beach-inspired decor capture seaside tranquility.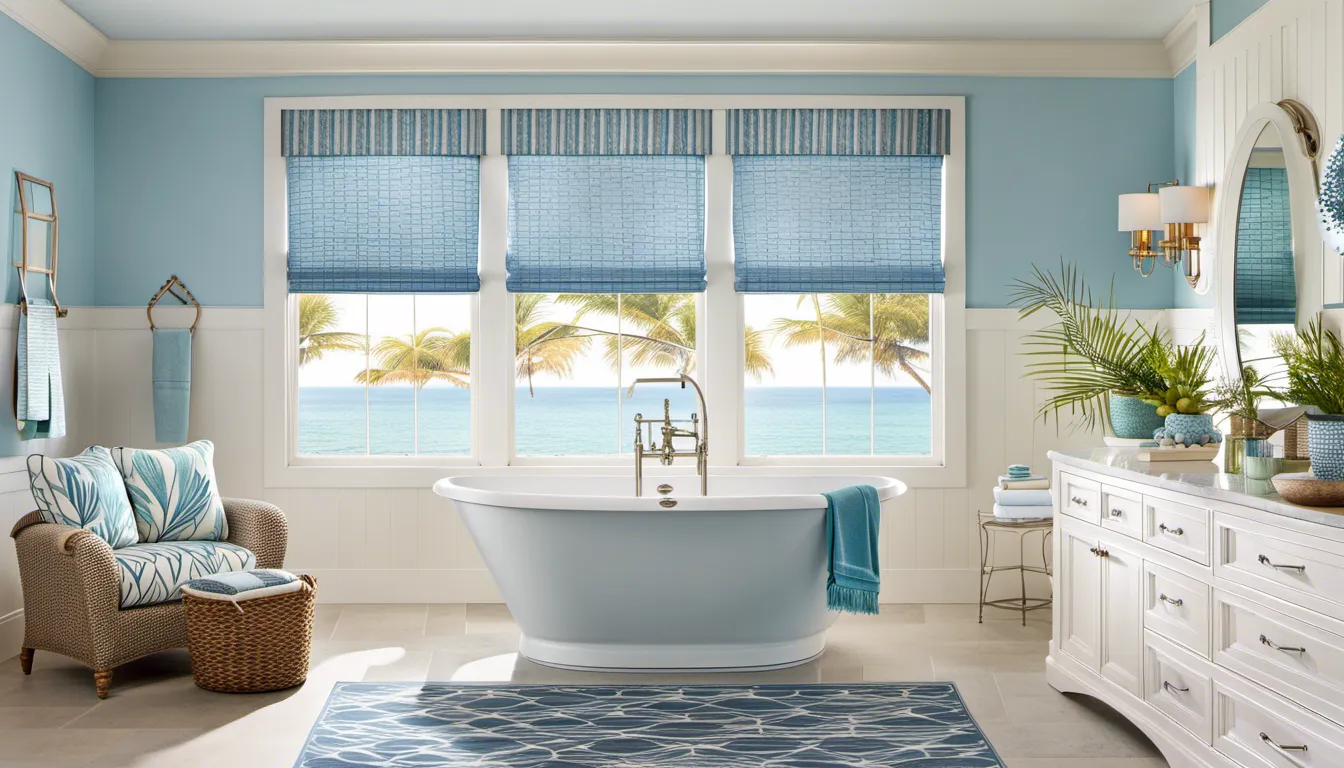 Description: Escape to a coastal retreat every time you enter your bathroom. Envision calming blue hues, textured elements, and beachy decor that transport you to the soothing embrace of the ocean.
Steampunk Industrial Blend:
Concept: Victorian-era elements, exposed pipes, and gears merge with modern amenities.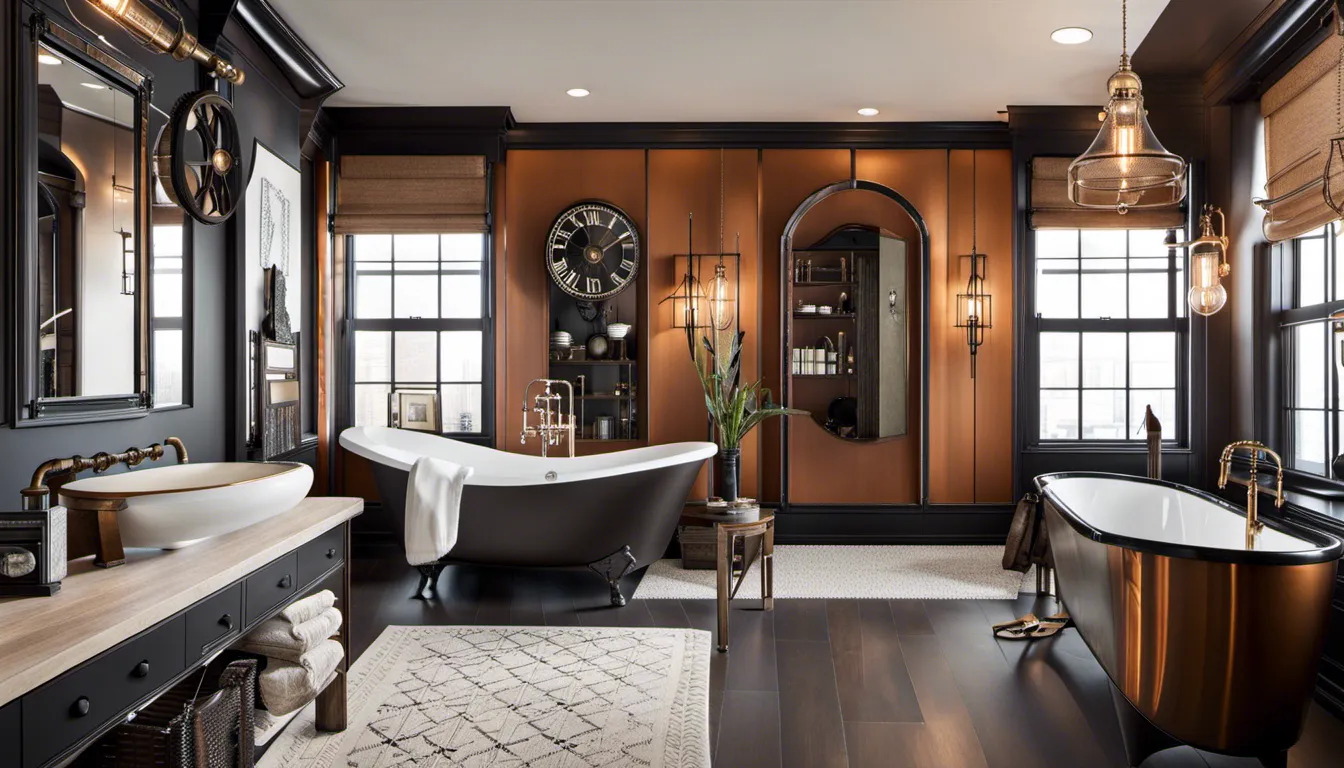 Description: Unleash your inner creative with a bathroom that fuses steampunk aesthetics and industrial design. Visualize a harmonious blend of Victorian-era charm, edgy exposed pipes, and modern conveniences.
Monochromatic Oasis:
Concept: Shades of black, white, and gray, with stone textures and minimalist decor.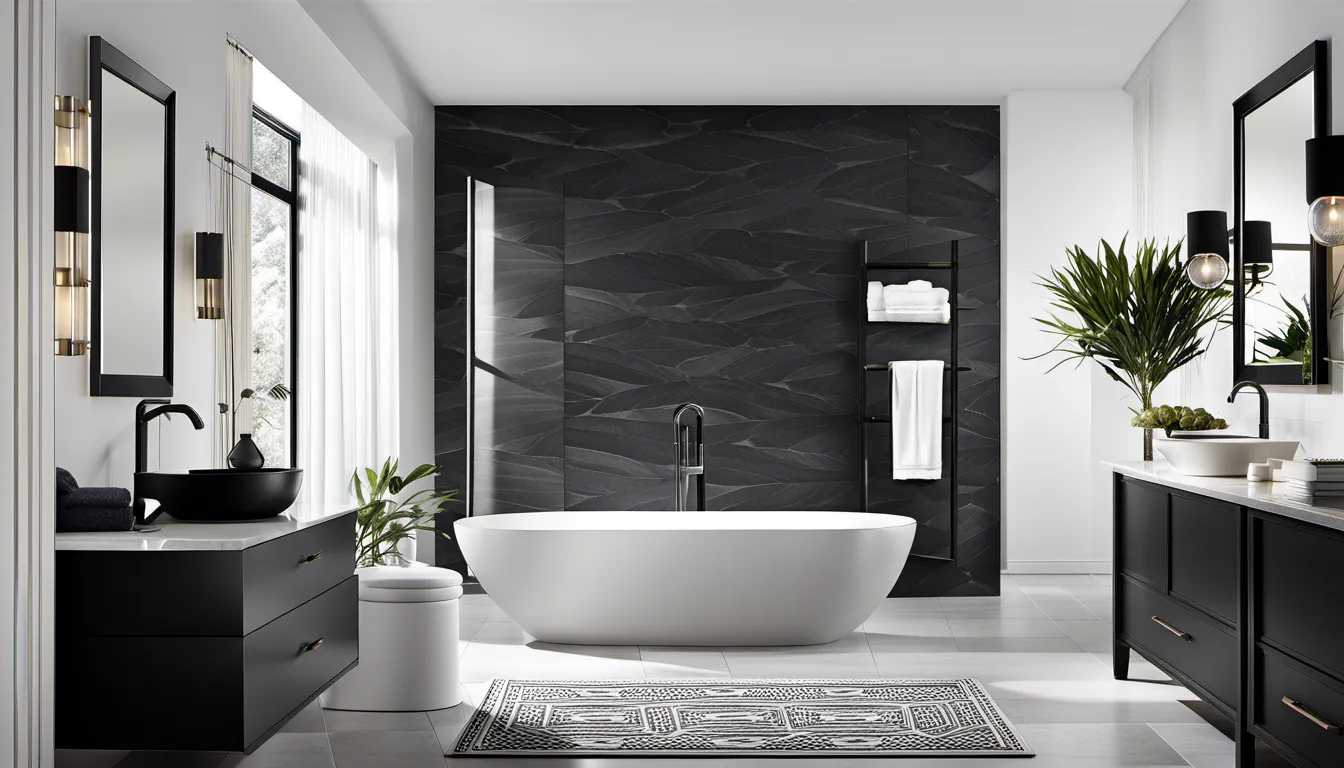 Description: Find tranquility in a monochromatic haven that embraces shades of black, white, and gray. Imagine stone textures, sleek fixtures, and minimalist accents that create a soothing and serene atmosphere.
Opulent Art Deco Glamour:
Concept: Geometric patterns, luxurious materials, and bold color contrasts evoke lavish glamour.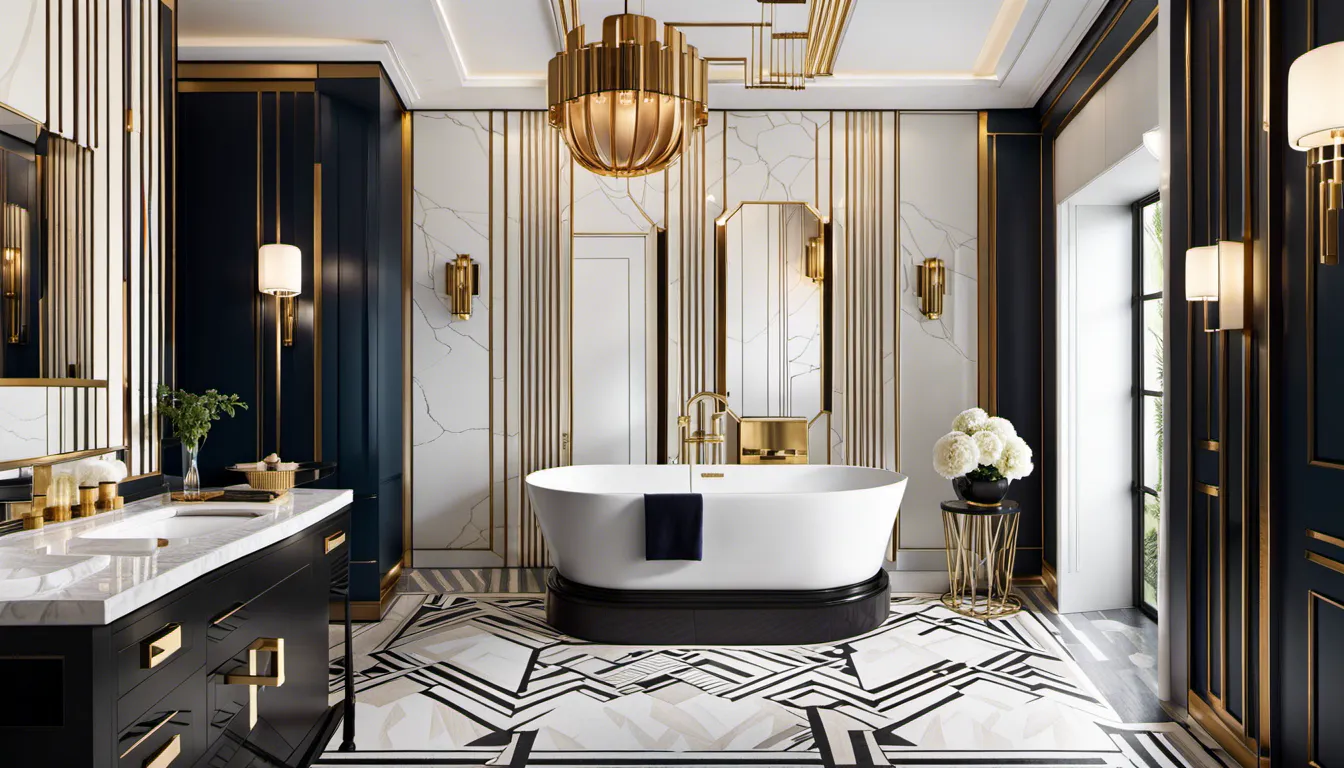 Description: Immerse yourself in the opulent world of Art Deco design, where geometric patterns, rich materials, and bold color contrasts come together to create an atmosphere of sheer extravagance.
Conclusion:
Your bathroom is more than just a functional space – it's a canvas for creativity, comfort, and self-expression. These 9 awe-inspiring bathroom interior design concepts showcase the incredible range of possibilities, from minimalist elegance to opulent glamour. Let your imagination run wild and use these ideas to transform your bathroom into a personal sanctuary that reflects your unique style and taste. With the power of AI-generated images, you can visualize each design before making your dream bathroom a reality.